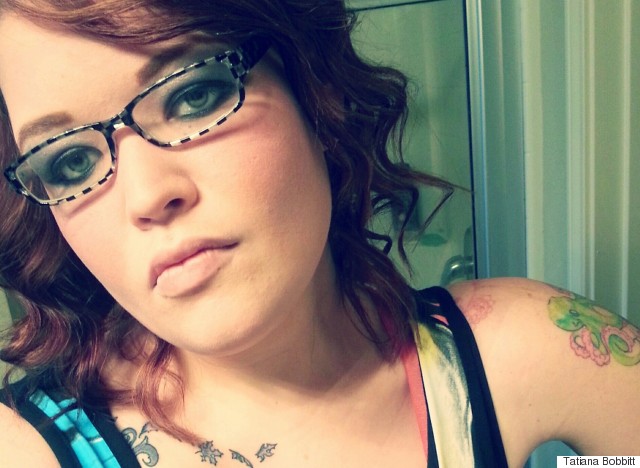 By the time Tatiana Bobbitt lost 190 pounds, she knew she had a problem. It had been 21 months since her successful bariatric surgery, and while she had shed nearly half the weight of her 5-foot-11, 450-pound frame, her body was covered with loose skin.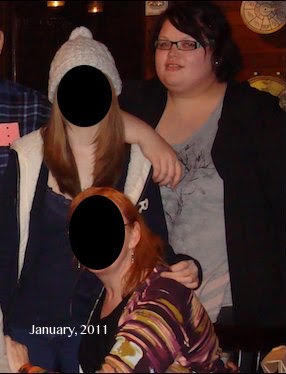 Tatiana Bobbitt before weight loss.
For almost anyone, achieving necessary weight loss is something to celebrate. But for people like Bobbitt who lose an extreme amount of weight, the achievement can bring a new set of physical and psychological problems.
"I finally had a shape, my joint pain was more bearable. I wasn't squeezing into booths anymore or turning sideways to fit through spaces I previously couldn't," Bobbitt told The Huffington Post. "[But] I was seeing my body morph into a blob of extra skin... I traded one insecurity (being morbidly obese and fat) for another (having pounds of loose skin)."
Bobbit's skin, which had lost its elasticity from years of stretching, hung low over her waist and past her groin. It weighed down her arms with large flaps. It caused pain and frequent infections and put her at risk of necrosis of the skin, which occurs when cells die and rot while embedded in living tissue. Her self-image took a dive.
"I couldn't see the weight loss anymore -- just skin.""I felt gross when I saw myself naked and when it came to dating, it was a big insecurity," Bobbitt said. "I also lost motivation because I just couldn't see the weight loss anymore -- just skin."
Excess skin requires careful cleaning between the skin folds to prevent infection and painful rashes, though those can happen despite best practices. It also necessitates strategic and often specialized clothing to mask its presence and can lead to the shame and distress of feeling uncomfortable in one's own body. But despite complications both medical and psychological, many insurance companies don't cover skin removal.
Last year, almost 45,000 Americans went under the knife to re-contour their bodies after massive weight loss, according to recent statistics from the American Society of Plastic Surgeons, and the number of such surgeries grew at their fastest rate in four years. But the statistics only represent roughly a quarter of the approximately 179,000 Americans who got bariatric surgery in 2013 and could conceivably have lost enough weight to warrant excess skin removal or contouring.
That's because insurance companies commonly regard excess skin and contouring surgery as elective cosmetic issues and thus not worthy of coverage, putting the surgery out of reach for thousands who may want or need it.
John Morton, chief of bariatric and minimally invasive surgery at Stanford Health Care, calls skin removal "functional, not aesthetic." He compared it to breast restoration after a mastectomy, arguing that weight loss operations are "just as life-saving as breast cancer surgery."
Even with health insurance approval, many patients find their coverage may only allow removal of the infected skin of a high risk area, like the belly. And before approval, a patient has to prove that he absolutely needs the operation by enduring and documenting several months of skin rashes, explained Jeffrey Gusenoff, an associate professor of plastic surgery at the University of Pittsburgh Medical Center.
When Bobbitt's doctor told her she was in danger of necrosis, she knew she had to get surgery even though she didn't have health insurance at the time. Once her parents saw the extent of her infections and the amount of skin she was hiding under her clothes, they decided to put up around $10,000 and get financing for the rest of the $22,000 in surgeries she needed: a corset trunkplasty to tighten the abdomen, a brachioplasty for arms, and a mons lift to address the skin above her pubis.

In January 2013, Bobbitt got all three procedures done on one day, removing some 12 pounds of excess skin. She sustained nerve damage from the surgeries, as well as an abdominal abscess that formed as the result of a complication. "It's very problematic for patients -- particularly the ones who have done the best and have lost the most weight and are the most physically active."
But despite the enormous costs and months of excruciating recovery, Bobbitt says she's one of the lucky ones. Until 2006, weight loss surgery itself wasn't considered medically necessary. It was only after scientists proved that the operation also seemed to cure type 2 diabetes and hypertension that the tide began to turn. The marquee moment, according to the Obesity Action Coalition, was nine years ago, when bariatric surgery was approved for Medicare patients with a body mass index over 35 and at least one additional obesity-related health complication.
"It took a long time for the medical community and insurance companies to regard obesity as a disease process," said plastic surgeon and ASPS president Scot Glasberg. "Now, there needs to be an understanding that these patients need to be covered throughout their continuum of care."
Surgeon Eric Volckmann, director of bariatric surgery at University of Utah, agrees. "It's very problematic for patients -- particularly the ones who have done the best and have lost the most weight and are the most physically active," Volckmann told HuffPost. "They're often in the greatest need of removal of that skin."
Losing The Psychological Weight Of Excess Skin
In research literature, psychological distress over excess skin is clear, if understudied: One small 2014 study interviewed 11 women after their weight loss surgeries and found that none of their insurance policies would cover skin removal, though a majority described the excess skin as distressing and felt uncomfortable when naked. Like Bobbitt, they also faced constant fungal and bacterial infections that developed between the folds of their skin.
"None of them said they wouldn't do [weight loss surgery] again," researcher Christine Aramburu Alegria, an associate professor at the Orvis School of Nursing, told HuffPost. "However, prominent in the interviews were some of the negative self-views that come with losing a lot of weight pretty rapidly."
Thanks to her skin removal surgery, Bobbitt is no longer facing those problems. Two years after the procedures, the 28-year-old is happy, healthy and maintaining a 210-pound weight loss in Brenham, Texas. She says she has more energy and her joints are less strained, which makes it easier to manage the rheumatoid arthritis she was diagnosed with at 19.
After graduating from college in December 2014, something she says wouldn't have been possible before her weight loss journey, Bobbitt married a man she met while in the midst of her skin operations. She now sports "bad ass" surgery scars and is proud of regaining her health and a new life. In many ways, Bobbitt got the fairytale ending.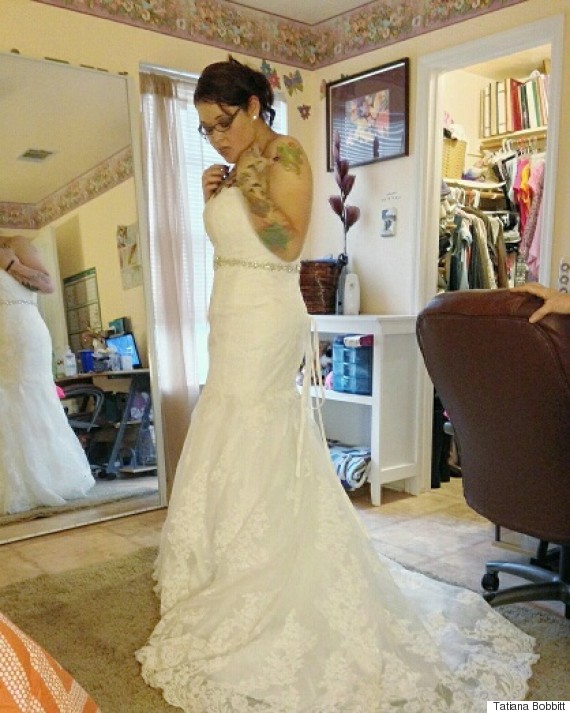 But many more post-bariatric surgery have to make do with their new reality, skin flaps and all. Bobbitt wishes that there were more financially viable options for people like her, but also hopes that the inevitability of excess skin doesn't deter anyone from trying to get to a healthy weight. At the same time, she acknowledges that the excess skin surgery changed her life for the better, almost on par with the weight loss surgery itself.
"If I hadn't been able to get these surgeries thanks to my parents, I really don't know what I would have done," she said. "I'd probably be in ridiculous debt due to hospital bills and uninsured surgeries that would've just removed the infected skin. I think I would regret ever losing the weight in the first place."
Before You Go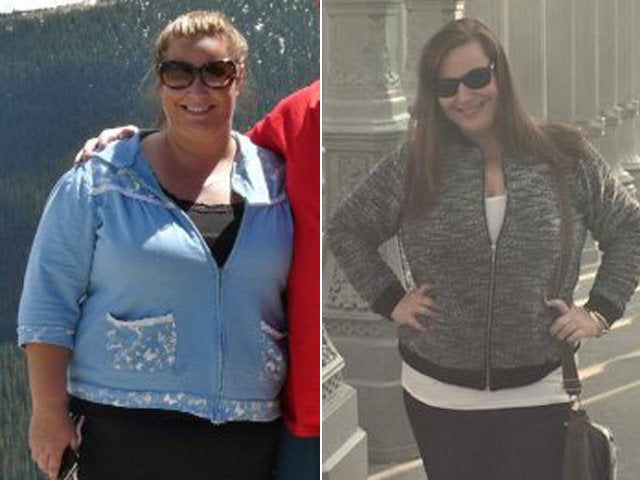 Weight Loss Success Stories