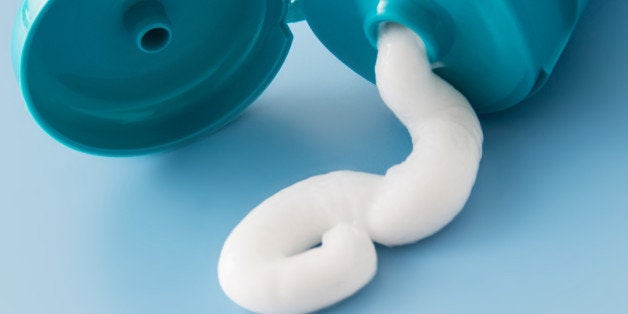 WASHINGTON, Jan 7 (Reuters) - Americans putting their faith in so-called miracle cures to shed unwanted pounds are bound to be disappointed, U.S. regulators said on Tuesday in announcing settlements with four companies accused of deceptively advertising such weight-loss products.
The Federal Trade Commission won agreements from L'Occitane, Inc.; Sensa Products LLC; HCG Diet Direct LLC; and Leanspa LLC. The settlements required them to drop unsubstantiated claims from their ads and, in some cases, to return money to consumers.
The FTC also urged media outlets to scrutinize advertisements more carefully to avoid publishing potentially misleading ads, noting that some of the advertisements for the products - from food additives to skin creams - appeared in mainstream publications.
The commission provided guidance for publishers and broadcasters on how to screen weight-loss claims in advertisements.
The only slim element of the products is their chance of success, said Jessica Rich, director of the FTC's Bureau of Consumer Protection.
"Resolutions to lose weight are easy to make but hard to keep. And the chances of being successful just by sprinkling something on your food, rubbing cream on your thighs, or using a supplement are slim to none," Rich said.
Attempts to reach the four companies by telephone, e-mail or Twitter were not immediately successful.
One agreement was with Sensa, which said that its powder sprinkled on food would cause weight loss and peddled it on television infomercials, magazine advertisements and online ads.
The company said the powder "is clinically proven to cause substantial weight loss without dieting or exercise, averaging 30 pounds in six months," the FTC said in a court filing. In contrast, a study of the product by a Sensa company executive found that users lost an average of 5.6 pounds over six months, the FTC said in its court filing.
A one-month supply of Sensa's powder cost $59.00, plus shipping and handling, the FTC said. Sensa agreed to return $26.5 million to consumers, the commission said.
In a separate court filing, the FTC said L'Occitane agreed to pay $450,000 to reimburse customers who purchased two skin creams that promised "clinically proven slimming effectiveness" and would "visibly reduce the appearance of cellulite."
There was no evidence that the cream slimmed thighs or reduced cellulite, the FTC said.
A third company, HCG Diet Direct, sold liquid drops that it said contained a hormone produced by human placenta that would help people lose weight. Under a settlement, the company agreed to an order requiring it to pay $3.2 million. The judgment was suspended because the company could not pay it.
The FTC also reached a settlement with LeanSpa, which had used fake news websites to advertise the acai berry as a weight-loss miracle product until the company was shut down by the FTC and Connecticut attorney general's office in 2011.
Boris Mizhen, a LeanSpa executive, will surrender $7 million in cash and property while his wife, who did not participate in the scheme, will surrender $300,000.
(Reporting by Diane Bartz, editing by Ros Krasny and Amanda Kwan)

Popular in the Community