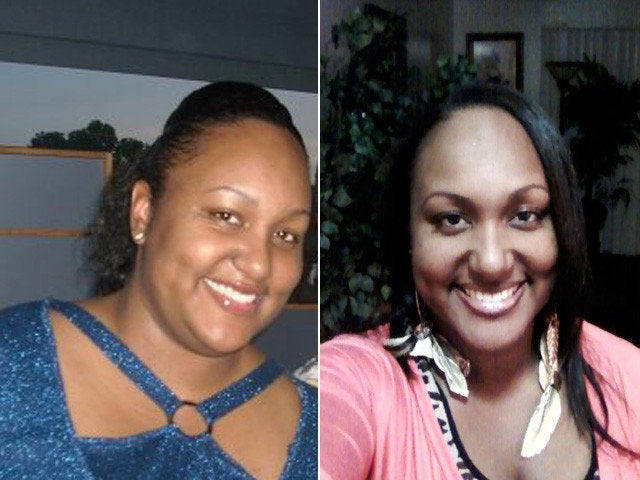 Got a success story of your own? Send it to us at success.stories@huffingtonpost.com and you could be featured on the site!
Name: Alicia Murphy
Age: 39
Height: 5'6 ½"
Before Weight: 283 pounds
How I Gained It: After having my first child at age 21, going through a divorce while graduating from college and experiencing sciatic pain in my right leg and lower back, I gained over 70 pounds and kept it on. My weight fluctuated over the years, but I had my second child just 10 days shy of my 30th birthday and added another 40 pounds to my once-upon-a-time brick-house frame.
I tried over and over to lose the weight throughout the years. I'd lose 20 or 30 pounds and then gain it back depending on what I was going through or how I was feeling at the time. I'd say "I'm going to start Monday, or next week, or the first of next month," and then I realized that I was actually sabotaging myself.
Breaking Point: Knowing that diabetes, arthritis, high blood pressure, bad knees and other health problems run on both sides of my family, I needed to get myself in check in a hurry. Between looking at current pictures of myself, and wearing a size 20 -- even some 22s -- and tipping the scale at nearly 300 pounds, I was getting sick and tired of being sick and tired! I never thought the fit girl, who was once voted best figure of the senior class, captain of the cheerleading team and a dance class leader, would let herself go to the point of nearly morbid obesity. I had to make up my mind that this sort of thinking was no longer an option, and stop putting off until tomorrow what needs to begin today!
How I Lost It: I joined two 8-week weight loss challenges on Facebook and was the biggest loser each time. They allowed me to bring out a more competitive side of myself that I was unaware I even had. I love a challenge, and it kept me motivated and eager for what was next.
An important part to weight loss success is your support system; if you don't have a supportive force in your life there is a ton of support online. I had wonderful support from members of the challenges I participated in, as well as a group of virtual friends from around the world on myfitnesspal, which is one of the tools that played a key part in keeping me focused and reaching my goals. I can't omit the fact that I prayed every single day for God's unwavering strength and it was my faith in God that got me through some of the most difficult obstacles I faced while on this journey. I want and need to be all I can be in life for my children and most of all for me!
I changed the way I looked at food. Instead of using it to just stuff my face, I began to see it as fuel. I began to eliminate sweets and lower my bad carb intake while increasing my veggie and water consumption. I worked out five times a week, twice at 24hr Fitness and three times at home (my kids work out with me at home, it's great bonding time). Jillian Michaels is great to have in your collection of at-home DVDs, and we all love to play the Wii with Just Dance 2 and Michael Jackson Experience being two of our favorite games. One key is to mix up your routines so that you won't get bored and your body doesn't become accustomed to one particular set of exercises -- you have to keep your body guessing at all times. Don't forget strength training; it is important to keep toning as you are shedding weight.
This journey began rather rocky, and while on it I have found out so much about myself: my determination, drive, passion and compassion for others that are facing the same challenges. I am still finding out my purpose, being the best me I can be and showing my children a mom who is an over-comer! There is a light at the end of the tunnel for all of us on this journey!

After Weight: 183 pounds (and still pushing)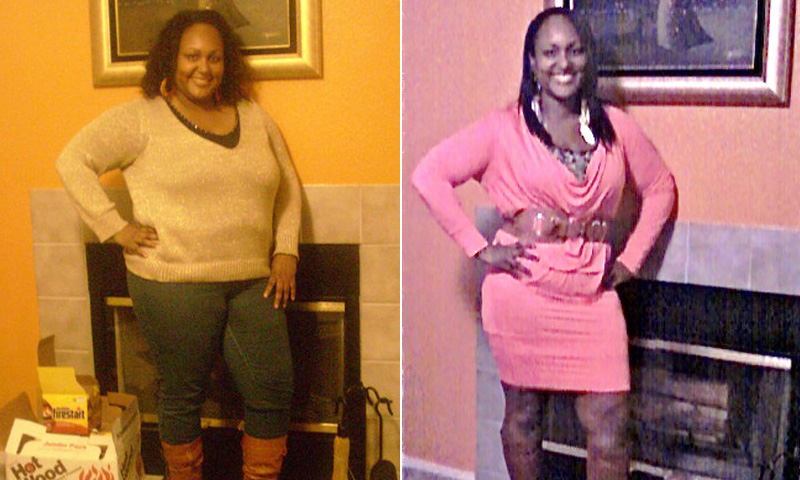 Check out more of our inspiring weight loss stories below: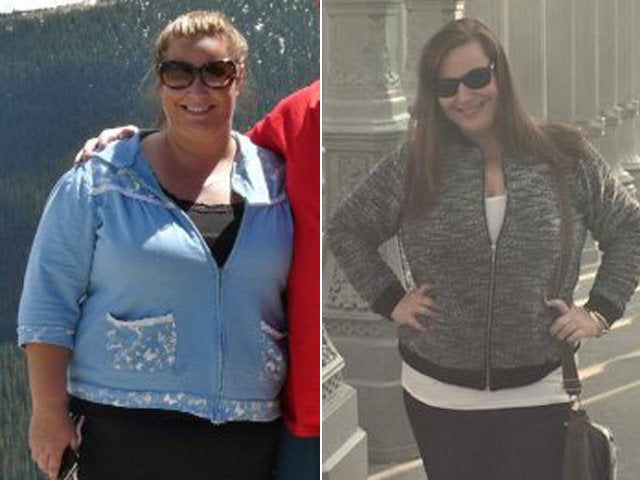 Weight Loss Success Stories
Related