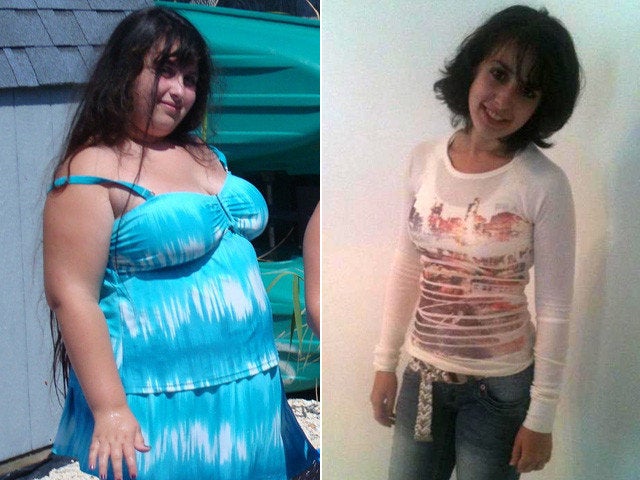 Got a success story of your own? Send it to us at success.stories@huffingtonpost.com and you could be featured on the site!
Name: Brooke Mennella
Age: 14
Height: 5'0"
Before Weight: 194 pounds
How I Gained It: I struggled with my weight my entire life. I weighed in at almost 200 pounds at the age of 12. I gained the weight due to the peer pressure and stress of public school. I was never able to fit in with my classmates. I was picked on constantly, and I would turn to food for comfort. I was embarrassed of my body, so I would take my super-long hair and cover myself with it. I was not physically active, because I was so heavy and did not want to do anything. It was a struggle for me to even move. I hated to walk or even get up from the chair.
Breaking Point: I could no longer stand my classmates being so cruel to me. The girls were catty and picked on me constantly, and I even encountered death threats. My parents were afraid for my safety, and put me in an online accredited academy. My family and I were also scared for my health; I couldn't live to be 200 pounds without any complications. My mother signed me up for a gym and got me a personal trainer.
How I Lost It: I enjoyed working with the personal trainer and attending Les Mills and Zumba classes. Every time I walk into the gym I push myself to my limits. I enjoy every second of it. I also eat a high-protein, low-carbohydrate diet to stay in shape.
This weight loss has changed me to a whole new person. I cut my hair, replaced my glasses with contacts and possess a whole new outlook on life. Life itself is such a precious gift, and people need to know they have to incorporate diet and exercise into their daily habits.
We all have to start somewhere, and we should make small changes at first. Keeping fit is something that should be done no matter of age and how much a person weighs. If I can do it at the age of 12, so can other people, regardless of their age.
After losing the weight, I have a strong inner drive to help inspire other people. I struggled with my weight my entire life and finally was able to change. I am finally happy with the way I look and feel deep inside my heart.
I have written a detailed book documenting my weight loss, tips and nutritional planning. I am presently looking for a publisher. I want to help anybody I can. I want to one day be a Zumba and Les Mills instructor, and a personal trainer, so I can help kids and teens loose weight. I want to inspire kids like me and help deliver the success that I achieved.
After Weight: 104 pounds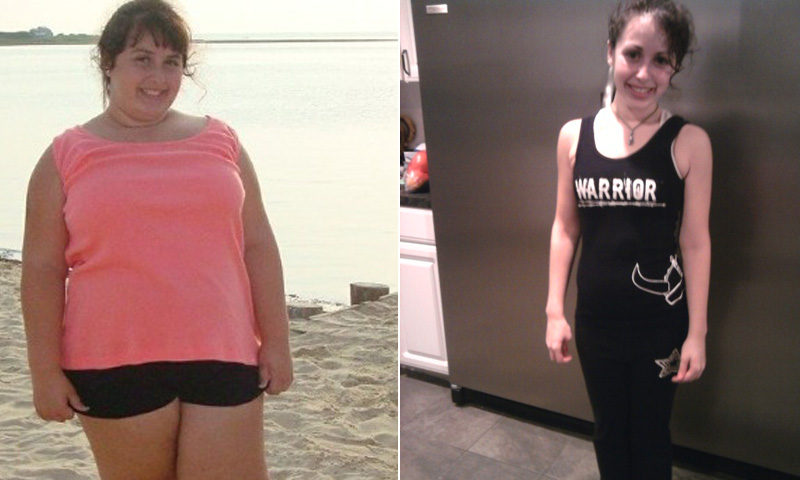 Check out more of our inspiring weight loss stories below: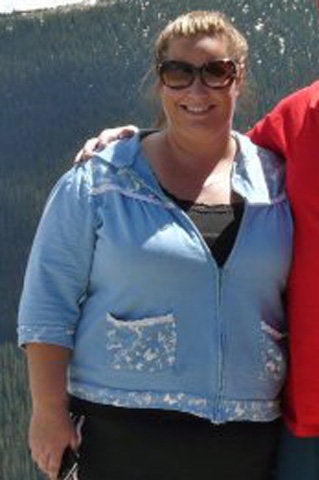 Weight Loss Success Stories
Related