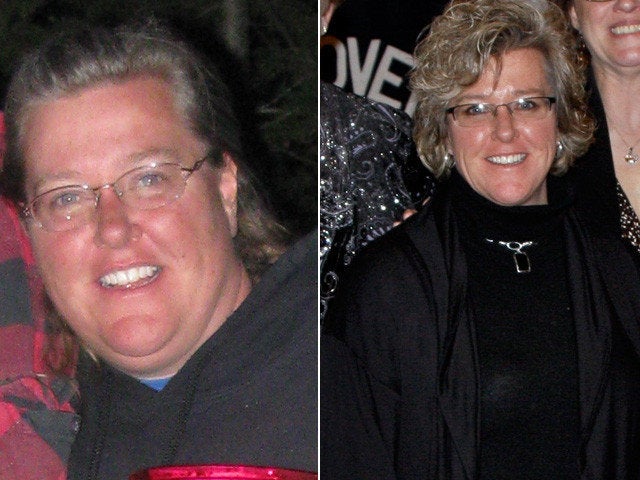 Got a success story of your own? Send it to us at success.stories@huffingtonpost.com and you could be featured on the site!
Name: Colene Rubertt
Age: 43
Height: 5'5"
Before Weight: 280 pounds
How I Gained It: I gained the weight over time. The majority of the weight came on during pregnancy; my son is 16 now. I just kept gaining. I was always taking care of others and not taking care of myself. My husband was ill for several years. It took him passing away and me starting over finding someone who supported me and always thought I was beautiful. I knew I was on the inside, but I wanted to be on the outside also. I also wanted to be healthy and live a more adventurous life. I am the CEO of a Camp Fire council, and we teach young people to be healthy and active. How could I continue to be obese and tell young people to live a healthy lifestyle?
Breaking Point: I was goose hunting with my fiancé and son. I was so overweight that when I leaned out of the boat to set the decoys in the water I had to keep standing up to be able to breathe!
How I Lost It: I started on Jenny Craig, but as time went on I realized that I had to make a complete lifestyle change and make it on my own so that it would stick! Portion control is the key -- I don't deny myself those things that I like, I just don't eat them every day! I have chosen to eat a lot more lean meats and fish, and I very rarely have fried foods.
Now, I work out six to seven days a week -- I can honestly say that working out has not only helped me lose the weight, it has also helped me feel better emotionally. My workouts alternate between the stationary bike, elliptical, abs workouts and aerobics videos. Starting to exercise was interesting; at first I could only do five minutes on the elliptical and was exhausted. I had no idea how I was ever going to continue! I slowly increased to 15 minutes, and that is when I got my stationary bike. I started doing 15 minutes on each, and believe me, it was on the easiest setting possible! No hills, no resistance, I just slowly built up. I can't believe now what I can do! I started adding weights into my routines with the Bowflex, and then was introduced to the FIRM workout. I was hooked.
I have another 20 pounds I would like to lose, so I continue to work towards that, knowing that I am healthier and more active. It will come off, it has just slowed down.
After Weight: 185 pounds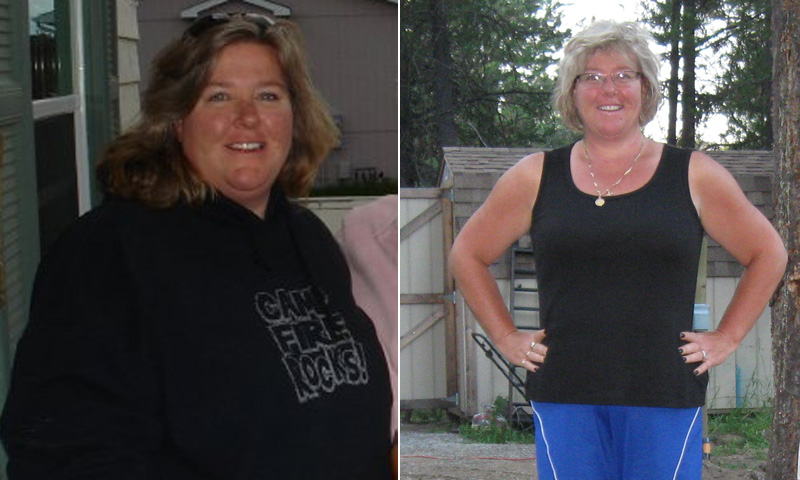 Check out more of our inspiring weight loss stories below: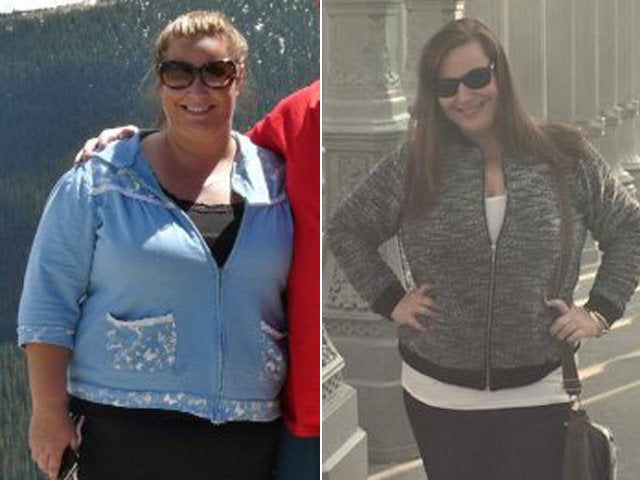 Weight Loss Success Stories
Related