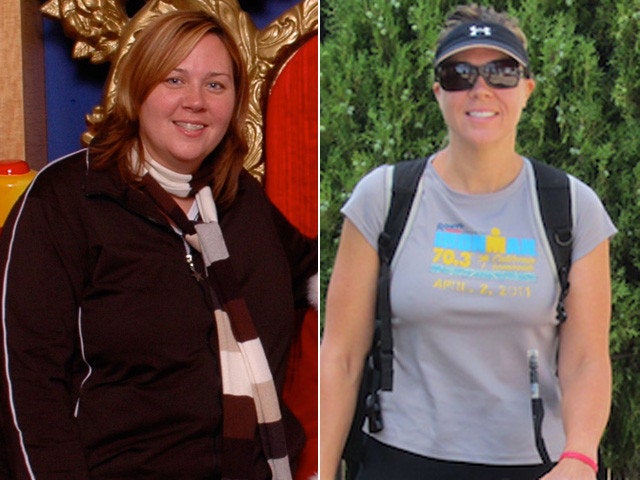 Got a success story of your own? Send it to us at success.stories@huffingtonpost.com and you could be featured on the site!
Name: Heather Wajer
Age: 38
Height: 5'7"
Before Weight: 315 pounds
How I Gained It: When I was in my early 20s my mom was diagnosed with ALS or Lou Gehrig's disease. I moved home to become her primary caregiver for three years until she passed away. Taking care of her and then losing her had a devastating effect on me. I started to cope in unhealthy ways, including overeating. After 10 years of coping with food, I was morbidly obese, topping the scales at 315 pounds.

Breaking Point: I decided I needed to make a drastic change when I realized that I couldn't be an active mom to my then-3-year-old son. I couldn't run around with him at the park or get down on the ground and play with him at home. I realized that I needed to make some significant life changes if I wanted to be around to see him grow up.

How I Lost It: It all started with a bet with a coworker to see who could lose 40 pounds faster. I knew I needed "reason" to eat healthy and exercise, so we signed up for a sprint triathlon to keep us on track and help motivate us to add exercise to our weight loss program. I started slowly. I was too heavy to run comfortably, so I started with walking, then as I lost some weight, I started adding hills to my walks. Then, I would add 30 seconds of jogging in between a few minutes of walking. As I lost more weight, I added in more jogging intervals. I also spent a lot of time at the pool. Swimming is great non-impact exercise, and perfect for people who are significantly overweight like I was.
I also started writing down everything I ate. Writing it down helped me recognize how unhealthily I was eating. I was consuming far too many refined carbs, like breads, crackers, cookies and sweetened beverages. Just the simple act of writing down what I was putting in my mouth helped me start making healthier choices. I tried to increase my protein intake and focused on getting 50 percent of my calories from carbs, 20 percent from protein and 30 percent from fat. There is a very strong correlation for me between tracking my food intake and losing weight. On weeks when I would track, I'd lose weight. On weeks when I wouldn't, I wouldn't lose. It's as simple as that. Tracking meant accountability. Today, a typical day's meals for me includes hard-boiled eggs and toast for breakfast, berries and high-protein Greek yogurt for a snack, a large salad with chicken or other protein for lunch, a handful of nuts for an afternoon snack and and protein with lots of vegetables for dinner.
By the time that first sprint triathlon came around I had lost 80 pounds through diet and exercise. That first triathlon was life-altering for me. It gave me the belief that anything is possible and that if I kept doing what I was doing I could continue to lose weight and get fit. I fell in love with triathlon and continued signing up for more and more races. I was hooked. Over the past few years I've completed one 10k, two half-marathons, four sprint triathlons, three Olympic-distance triathlons, three half-Ironman triathlons and two full Ironman triathlons.

I'm currently vying to win a slot into the 2012 Ironman World Championships in Kona through the Kona Inspired program. The Ironman folks are giving away a handful of slots to inspirational athletes who best embody the mantra "Anything is Possible." You can vote for my 90-second video chronicling my life changes here.
I used to eat simply for the pleasure of it. I used it as a reward and as a way to escape uncomfortable feelings. Today I try to think of food as fuel. Fuel to power my workouts, to allow me to do what I love. Although I've succeeded in losing half of my body weight, the work isn't done. I still need to be vigilant about what I eat and how much I move on a daily basis. There are no quick fixes. To lose weight and keep it off I need to continue to make healthy food choices and move my body every day.
There are no quick fixes. It takes daily dedication and attention to nutrition and creating an active life. But if you do that, amazing change is possible!
After Weight: 157 pounds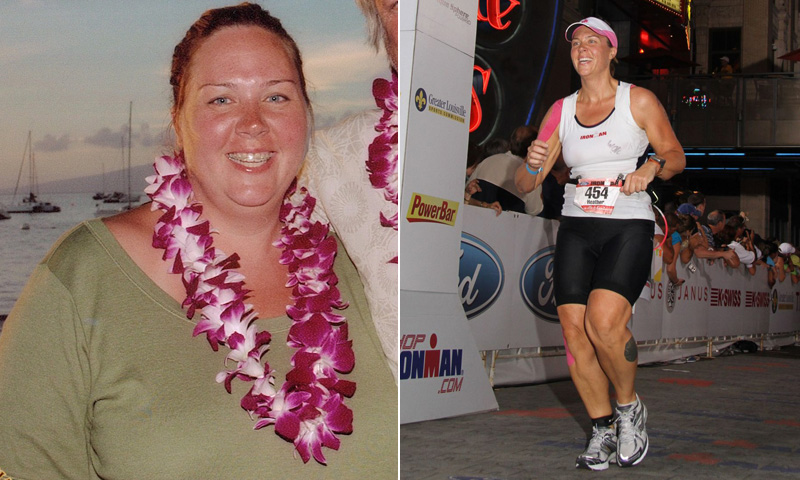 Check out more of our inspiring weight loss stories below: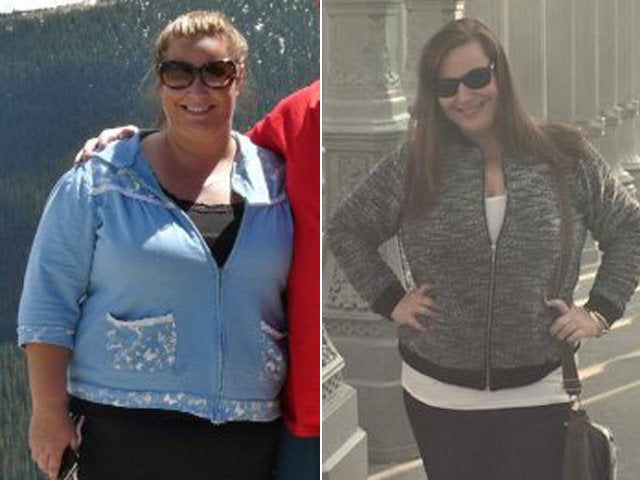 Weight Loss Success Stories
Related