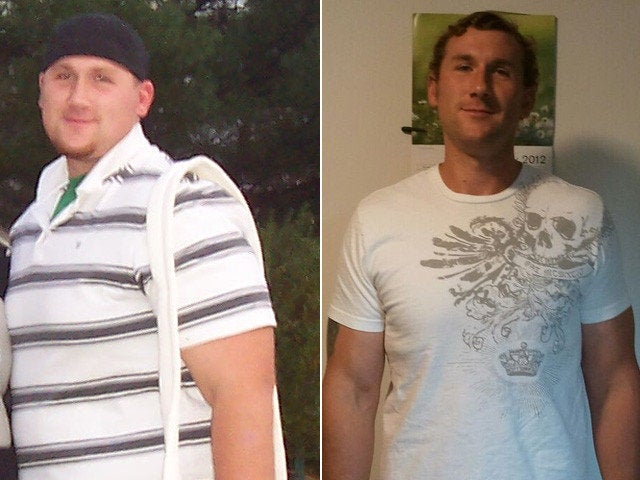 Got a success story of your own? Send it to us at success.stories@huffingtonpost.com and you could be featured on the site!
Name: Jason Barsotti
Age: 29
Height: 6'3"
Before Weight: 335 pounds
How I Gained It: I was heavy my entire life. I really got that way by eating and drinking whatever I wanted. I always thought that was the way I was made, so I would never be able to change my weight. I was just lazy about my health.
Breaking Point: When my daughter was born I realized that it's not just about me anymore. I didn't want her to grow up overweight like I was, and I wanted to be able to run around with her. I knew I needed to do something to get healthy for her and myself.
How I Lost It: I lost the weight by using diet and exercise. At first it was really hard, and I never thought I was going to be able to keep it going. Soon I realized a month had passed, and I was down a couple of pounds, and I was still going strong. I started off by limiting my calories to 1,800 to 2,000 a day and eating five small meals throughout the day. I ate mostly things like apples, almonds, grilled chicken, tuna, whole-wheat bread and other fruits and vegetables. After I got down under 300 pounds I started to believe I could do this and enjoyed going to the gym. I started to do two 30-minute cardio sessions a day, seven days a week. Usually I would use the elliptical or a bike so it woudn't bother my knees, but I would also do some lifting with light weights and high repetitions. I used a "cheat day" at first but quickly realized that I didn't need it.
Now, I do one 30-minute cardio session in the afternoon, six days a week, and spend about 45 minutes lifting heavier weights to focus on building muscle.
I realized that I can do anything that I really want, as long as I work for it. Nothing is easy, but if you keep trying it gets easier. I am so much happier now that I can play sports with my daughter and that I know that I am much healthier. I am confident that I will be able to keep the weight off because of how much I enjoy the way things are now. It's a complete lifestyle change that takes a lot of dedication, but it is in every way worth the struggle.
After Weight: 215 pounds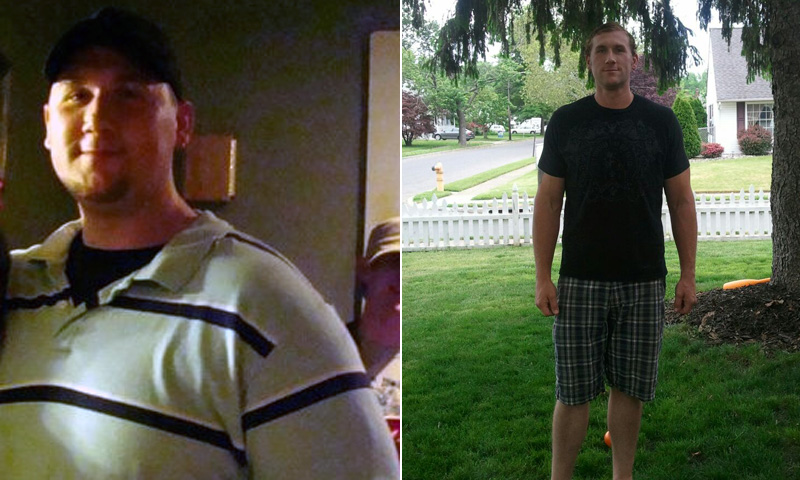 Check out more of our inspiring weight loss stories below: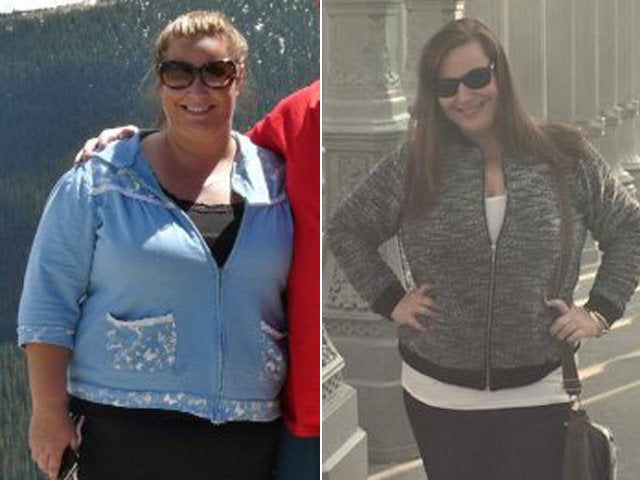 Weight Loss Success Stories
Related