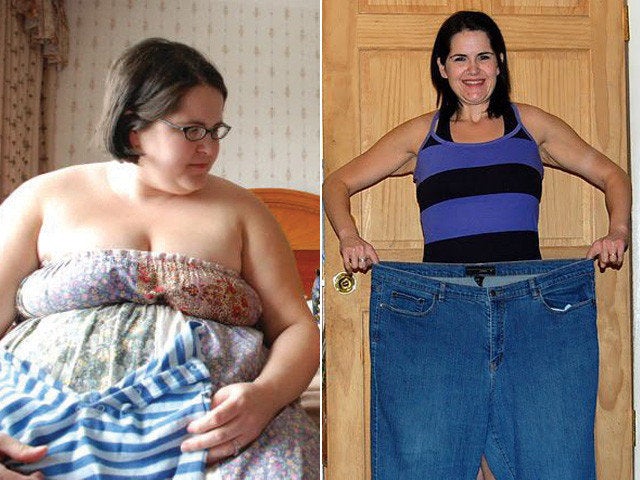 Got a success story of your own? Send it to us at success.stories@huffingtonpost.com and you could be featured on the site!
Name: Jen Moore
Age: 31
Height: 5'5"
Before Weight: 288 pounds
How I Gained It: My husband Keith and I were seriously overweight most of lives. We became morbidly obese following our wedding in 2001. We maintained unhealthy eating habits and ate to cope with our emotional issues. We ate because we were bored, we ate mindlessly and we ate whatever, whenever.
We had both tried dieting in the past; I was the queen of yo-yo dieting. It just didn't work.
Breaking Point: In September 2009, while at a local amusement park with my daughter, I was asked to get off a ride, because I was unable to secure the safety bar over my protruding stomach. Humiliated, I led my daughter to another ride, only to be called a "fat cow" by the teenage Ferris wheel operator. Enough was enough! I was tired of being taunted and discriminated against because of my weight. I wanted so badly to be a positive and healthy role model for my beautiful young daughter. That day, I pledged to return to the theme park with my child the following year -- this time as the healthier, slimmer, hot mom!
How I Lost It: There is no secret to weight loss. I cannot just pick up a chocolate milkshake and have it now! I have an addiction to food. You wouldn't tell an alcoholic to pick up a drink after 10 years of sobriety. I manage my condition wisely, and it keeps getting easier to make healthy choices.
I've found that it's very much a mental -- not physical -- thing to keep myself in great shape. The physical part was relatively easy, and the weight dropped in little time. The food is irrelevant. It's a healthy lifestyle change, not a diet. I have to be healthy for the rest of my life.
I have a meal plan, but with no restrictions. I still go to Starbucks. But instead of a 900-calorie drink, I split a skinny Frappuccino with my husband. I still eat dessert, but in pre-portioned servings.
I volume-ize every meal with veggies. Keith and I don't count fruit or vegetable calories. If we are hungry we reach for the fruits/veggies. It's a nice freedom to throw so many in a bowl. I eat grapes a lot! They are my favorite snack. I used to mindlessly eat and watch television, or eat and read a book. That hand-to-mouth syndrome was a stress release. Instead of eating chips, now I eat grapes and know that I am going to stay healthy. I even still have popcorn at the movies -- it's just not a jumbo size for myself!
We eat healthy now and make sure our kids do, too. We are cultivating our kids' taste buds to like healthy foods. We don't want our kids to become obese and suffer like we did for so long. We are empowering our kids to make the right food choices. Obesity runs in our family. We never say the words "we were fat." We make sure to use the right words around our kids. We were unhealthy. We couldn't do all the fun activities we wanted to do.
I hoop for a living and teach a lot of Hoopnotica classes a week! Hooping let me lose the weight. It was low-impact and so easy to do when I was obese. It's really hard for an obese person to just start running like a fit person can. Hoopnotica allowed me to lose weight, have fun and be healthy for the rest of my life.
I started to teach myself how to hula hoop from instructional DVDs in September of 2009. I would go to my local YMCA and stake out a little corner on the court while the guys played basketball and snickered. It took me over two weeks just to be able to keep the hoop spinning around my waist, but from day one, I felt a tremendous difference in my core strength, confidence and energy just from the workout involved in dropping, bending over and picking up the hoop. Within three months I had lost 40 pounds, gained confidence and actually started to enjoy exercise. I now also supplement my hooping with some cardio on machines and strength conditioning for my muscles.
After Weight: 145 Pounds!!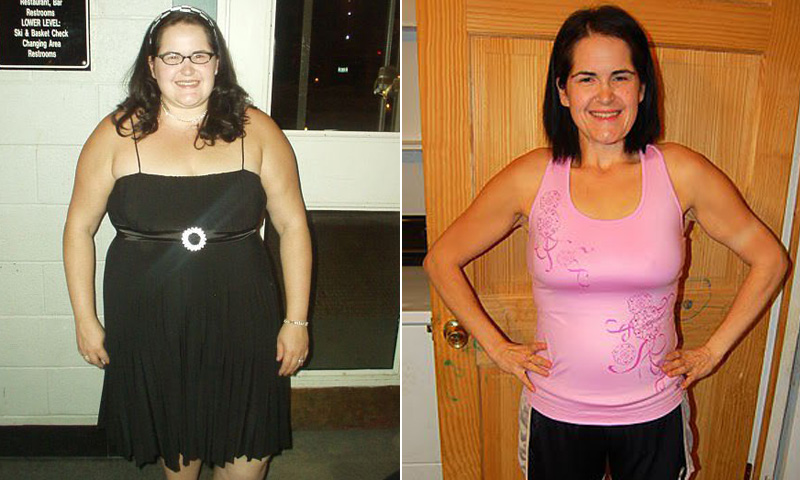 Check out more of our inspiring weight loss stories below: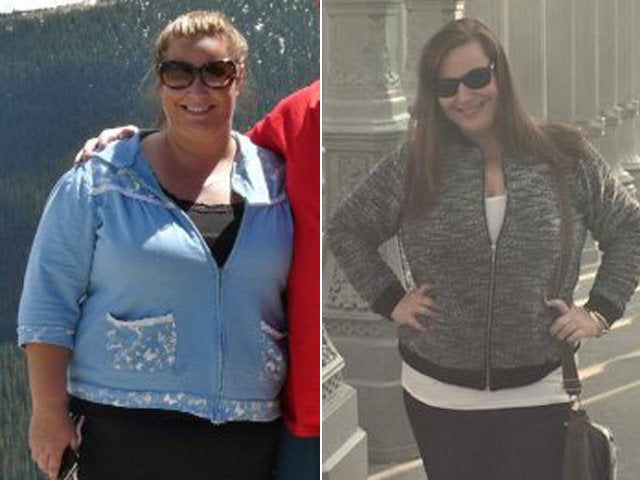 Weight Loss Success Stories
Related