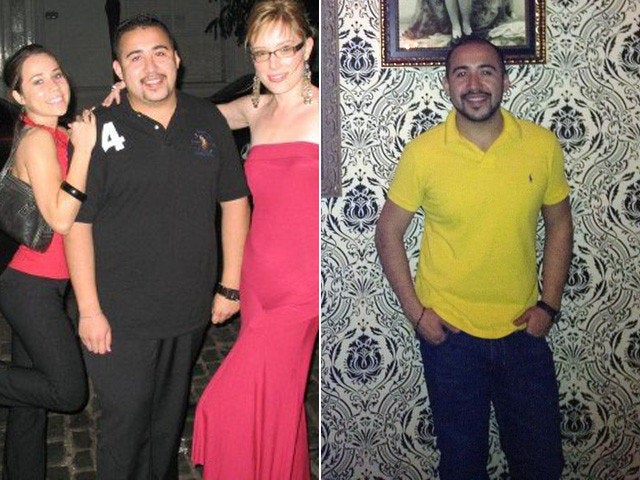 Got a success story of your own? Send it to us at success.stories@huffingtonpost.com and you could be featured on the site!
Name: Paco Chairez
Age: 27
Height: 5'7"
Before Weight: 230 pounds
How I Gained It: When I was in high school I had gone on a no-carb diet during the summer for two full months, and I went from 210 pounds to 158 pounds. I was running and lifting weights in the mornings and doing ab exercises at home in the afternoon.
Two years later, I gained most of it back when I started college at Arizona State University. Due to all the changes I was going through adapting to life on such a huge campus I started eating my emotions. The fact that I was diagnosed with depression and OCD my junior year didn't help; it made me want to eat even more. I was also in a fraternity and that was deadly -- we ate out all the time, especially late at night. There was lots of drinking and many midnight runs to the drive-thru and to Denny's and IHOP.

Breaking Point: The minute I knew I had to lose weight was when, two years ago, my mom came with me to a department store to buy new dress pants for work. I was surprised when it turned out I was now a size 44. That was a life-changing moment for me. Until then, I thought I looked good and that I was healthy. I was seriously scared about letting myself get to that size.

How I Lost It: I started making small adjustments to my diet and hiking a lot. My cousin's husband really was an inspiration. He had lost a staggering amount of weight and totally transformed himself by cutting out all greasy, fried foods and soda, and by doing lots of cardio. After having a talk with him on Christmas, I decided to change my life for the better.
From the very beginning I promised myself that I wasn't going to starve and that I wasn't going to diet, nor cut out my favorite foods completely. I was just going to eat them in moderation. I figured since food is one of the best things in life, I have to make myself earn it. I started making home-cooked meals on the weekdays, packing a lunch daily (except for Fridays) and drinking green tea and lots of water. I discovered BodyPump class through my best friend and have been an avid "BodyPumper" ever since. Two instructors have already told me I should become an instructor myself! I also started doing Zumba and I love it. I love to dance, and I dislike stereotypes, especially about men not being able to dance! It's been a fun experience.
I keep the weight off by working out four to five times a week. I do BodyPump class three times a week, kickboxing once a week, athletic conditioning once a week and hiking on the weekends to keep my workouts interesting. The key to not getting bored is to vary your routine; I am always game for a new class or for a new challenging physical activity. I try not to eat out at all during the week. I eat lots of veggies and protein, and on weekends I treat myself and it feels great not being so strict. The greatest part about this experience has been motivating one of my best friends to lose 30 pounds in the past couple of months since she started coming to the gym with me, and motivating family members and co-workers to be more active and take care of their bodies, too.
After Weight: 169 pounds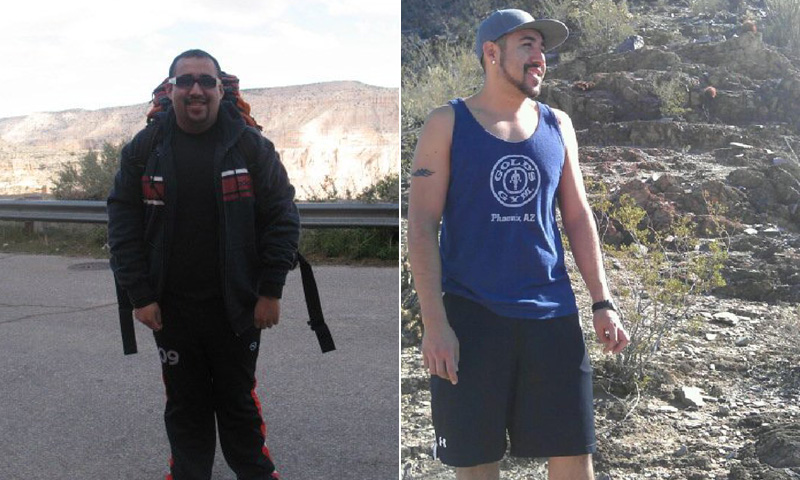 Check out more of our inspiring weight loss stories below: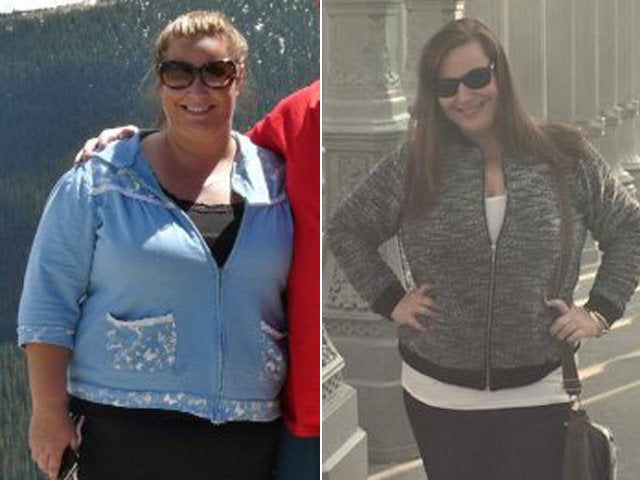 Weight Loss Success Stories
Related