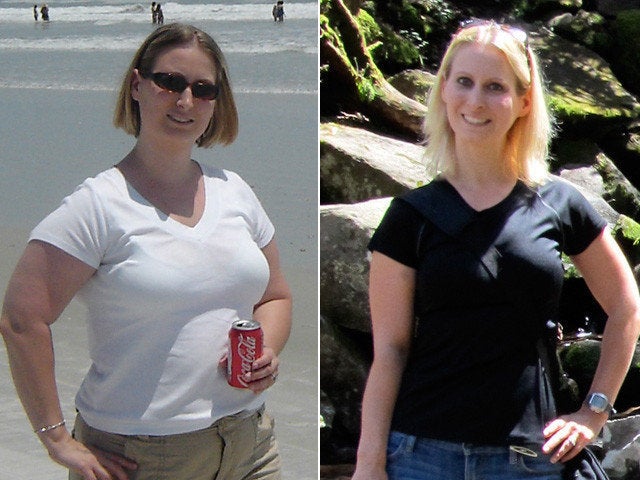 Got a success story of your own? Send it to us at success.stories@huffingtonpost.com and you could be featured on the site!
Name: Tammy Garcia
Age: 29
Height: 5'5"
Before Weight: 204 pounds
How I Gained It: I was never really a thin person, but I grew up doing ballet and other various forms of dance since I was 3 years old, so I was a healthy size up until I graduated from high school. At that point, I quit dancing, started college and I let the freshman 15 get to me. But it didn't stop there. I kept gaining weight through my time in college, and graduated at about 155 pounds. Once I graduated from undergrad, I moved away from home. That was the first time I was required to do all my own shopping and cooking, and it did not go well. Have you ever noticed that the foods on sale are the unhealthy ones? Chips, sugary cereals, cookies, bagels -- I got caught in that trap. I got caught in the "I'm too busy to cook between work during the day and school at night, so I'll just have fast food" mentality.
After four years of eating unhealthy and focusing more on work and grad school studies than on making sure I was healthy, I had allowed myself to get to over 200 pounds. Only once did I even try to lose weight. In 2009, when I couldn't fit into a bridesmaid dress I had just ordered about two months before, I knew I needed to do something about it. I tried a fad diet plan I was recommended. It worked in the short term, and I lost almost 30 pounds and ended up having the dress taken in for the wedding. But then I moved to a small, backwoods town. I stopped the fad diet, and I allowed those excuses to be in charge again. It was back to fast food and making excuses that it was "too hard" to find the healthy foods in a small southern town that didn't believe in eating healthy. So that weight came right back on in a matter of a few months.
Breaking Point: My breaking point came in August of 2010 when it was time for me to buy some new pants. My work pants were old and they were getting kind of tight so I went shopping for some new ones. But I couldn't fit into a size 14, and I struggled to fit in a size 16. I refused to buy pants that were a size 16 or bigger. It would have been the biggest size I would have ever bought and I just couldn't allow myself to do it. I had simply had enough of being big. I had enough of being unhealthy. I wanted something better for myself. I knew that I had lost weight before, so I was sure I could do it again.
How I Lost It: I had family coming into town in about two months and so I created an eight-week challenge for myself. It was "Operation Make Pants Not Fit in a Good Way in Eight Weeks." I realized this time that I didn't want a gimmicky fad diet. I wanted something that I would be able to maintain for the rest of my life. I wanted to really learn how to live healthy instead of relying on some sort of pre-packaged nonsense that wouldn't really teach me how to eat in the real world.
I knew the best way to do that would be to cut out fast food, cook healthy meals at home and start exercising. I went to the bookstore to buy some healthy food cookbooks, hit Amazon.com to buy some workout videos and the sporting goods store for some exercise clothing. I joined the site Livestrong.com to track my calories and joined a group challenge.
At first, I only did cardio (I didn't have a gym membership, I had my workout videos and an elliptical machine at home, but no weights). By the time my family came into town, I was able to buy a size 12 pair of pants, and I had lost around 20 pounds. I was proud, but I knew there was a long way to go. So I kept at it, adding in weight training with a nice little set of weights my husband bought for me and learning how to make more and more healthy meals using fresh ingredients. Now, I sit down with my husband every Sunday and we plan out our meals for the week, and then hit the grocery store together. When we plan vacations, we make them active vacations where we can go hiking in the mountains, for example. It makes it so much easier being in this new lifestyle journey together.
I've been maintaining my current weight for almost a year now, but I've worked on getting stronger. I'm always challenging myself to lift more weight or go one more rep when I'm weight training. I've done the Insanity program and I throw in those workouts on my cardio days and it's still a challenge. I'm always pushing myself to go further, harder and longer.
The biggest realization I've had, and why I've been able to maintain this time around, is that I've realized there is no "easy" way to lose weight. There's no magic pill, no magic "diet," nothing like that. It's a matter of working out, staying active and eating healthy. It really is a lifestyle, not something you do for a little bit and then go back to what you were doing before. It is simple, but it takes dedication and commitment to make the changes that are necessary. It takes time and effort. But the rewards are more than worth it. I've gone from not being able to fit into a size 14 to wearing a size 0 or 2. I am happier, more positive, less sick, in pain less and I just feel better all around.
After Weight: 127 pounds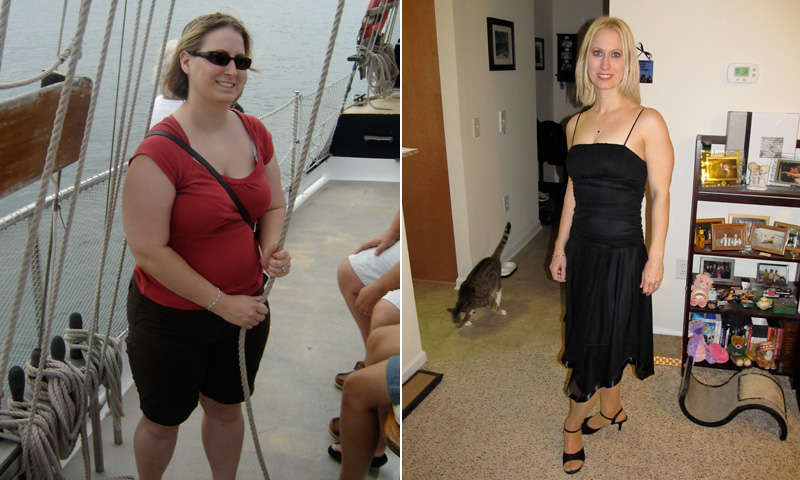 Check out more of our inspiring weight loss stories below: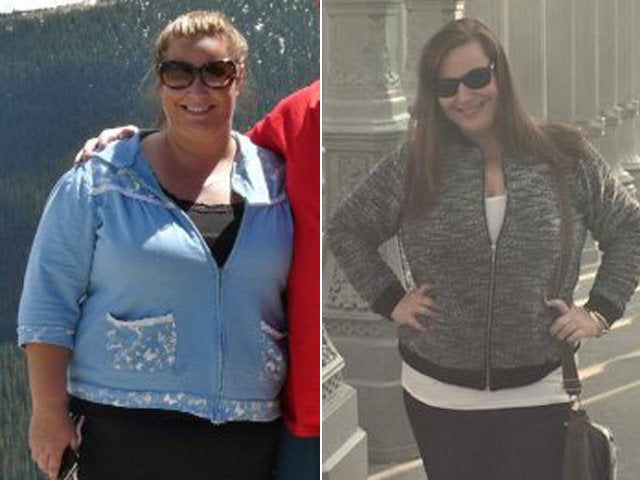 Weight Loss Success Stories
Related