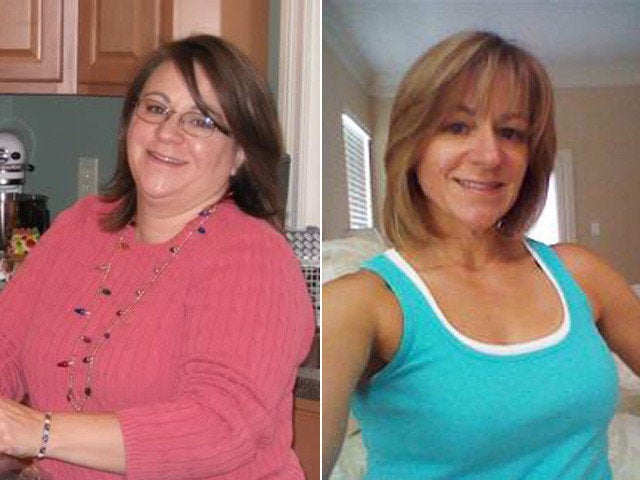 Got a success story of your own? Send it to us at success.stories@huffingtonpost.com and you could be featured on the site!
Name: Vicki Baughman
Age: 42
Height: 5'1"
Before Weight: 186 pounds

How I Gained It: My struggles with managing my weight go as far back as high school. As a member of our school's Drill Team, we were required to weigh in on a regular basis and there was very little tolerance for being over the weight limit. I was always at the upper limit for my height and feared being benched each time we had to weigh in. After graduation, those intense daily workouts ended, but I continued to eat the same unhealthy diet and started gradually gaining weight. My weight was up and down all through my 20s and skyrocketed after I got pregnant in 1999.

My weight was steadily creeping upward and my eating habits were out of control. I lived off of junk food, fast food and high-calorie restaurant meals. I thought nothing of sitting down for a 2,000-calorie dinner chased with a 1,000-calorie dessert. I insisted our scale was broken, threw it in the garbage and refused to buy another. Then came the realization that both of our boys had autism. I was so completely overwhelmed taking care of everyone else that I forgot to take care of myself.

My weight continued to climb until I was wearing a very tight size 18W and tipping the scale at 186 pounds. I was having trouble keeping up with the boys, had zero energy and my only exercise was walking from the sofa to the pantry for a snack.

Breaking Point: Christmas day, 2007. My husband, Dave, had given me a new digital camera for Christmas and wanted a turn trying it out. I was horrified when I saw the picture he took. All I could think was how on earth did I let this happen? How did I not realize I was that heavy? And most importantly, what was I going to do to change it?

Over the years I had tried fad diets, shakes, pills and even eating only one meal a day in an effort to lose weight. Some of them worked, some didn't, but they all had one thing in common: The weight always came back as soon as I went off the diet. I wasn't permanently changing my eating habits. This time I was determined to make the necessary changes to not only lose the weight but to keep it off.

How I Lost It: After that fateful picture was taken, I saw a Nutrisystem commercial on TV. I immediately logged on to their website, registered, read all of the information, browsed the discussion boards to see what others had to say about the program and decided this was exactly what I needed: portion-controlled entrees supplemented with fresh fruits, veggies, lean meats and dairy products. Fast? Easy? Convenient? I was all over that! I placed my order right then and there and never looked back.

Changing my eating habits was only the first step toward a healthier lifestyle. After a few weeks watching what I ate, my weight was dropping and I was feeling more energized than I had in a long time. That was when I decided to join a gym with a friend. By then I was down almost 20 pounds, but that initial consultation with the trainer was still brutal. The trainer and I were both near tears as I watched her write the word "obese" next to my name. That was a painful reminder that I still had a lot of work ahead of me. Two years later I was named the first ever Member of the Year at that same gym and had lost a total of 70 pounds. The trainer and I were again in tears, but this time they were tears of joy.

In 2009, I began running following the Couch to 5K training program. I ran my first 5K race in January, 2010 and have run in several others since then including, a 5K race with my oldest son, Jonathan, and a 10K race this past December. Running became my sanity time, the time where I could tune out everything else, relax and bliss out for a while.

Before I lost the weight I was the invisible mom. I blended into the background and didn't want anyone to notice me. Social situations were very uncomfortable, I was very self-conscious and I rarely had energy to do anything fun with the boys. The simple task of walking up the stairs with a load of laundry was hard work and chasing after my kids was getting harder every day. Now I walk into a room with my head held high and I feel comfortable in my own skin. I am happier, healthier and more active than I've ever been, which in turn makes my entire family happier.
After Weight: 116 pounds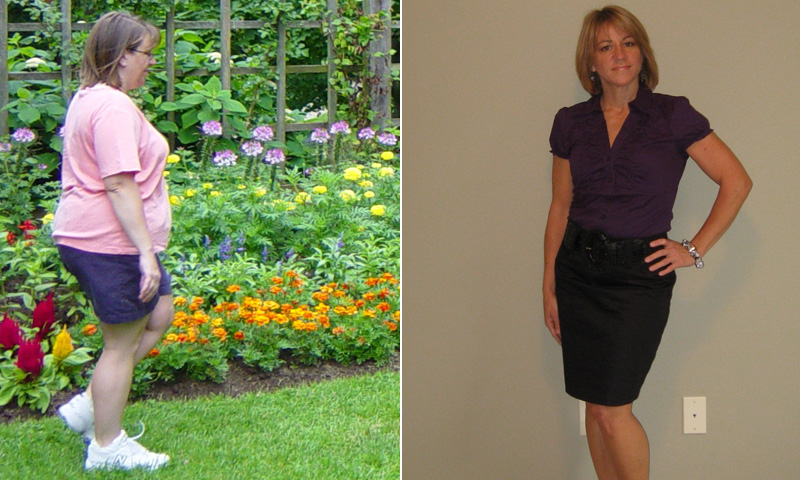 Check out more of our inspiring weight loss stories below: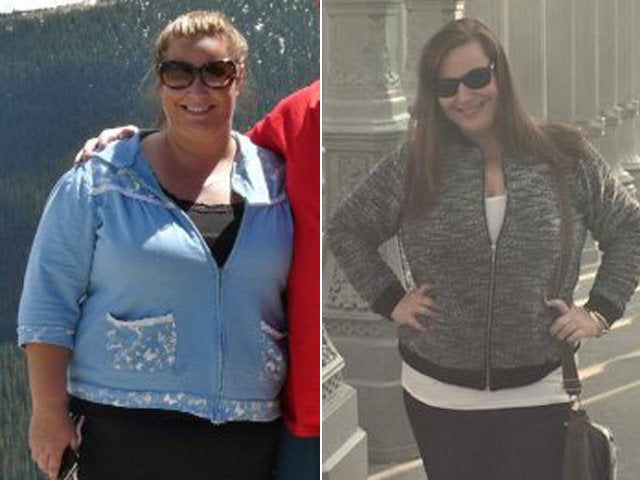 Weight Loss Success Stories
Related