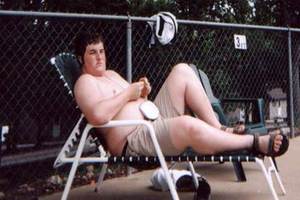 I was a morbidly overweight kid starting when I was very young. By the time I was 17 I weighed a whopping 360 pounds! Bigger than all the other kids, I grew up being ridiculed each and every day because of my size, often coming home in tears. I had no self-esteem or self-confidence. I was lonely, miserable, and wanted to give up on my life. Ironically, I continued to use the very thing that was the cause of my problems to make myself feel better -- unhealthy food. It was a vicious cycle of self-hate and destruction.
After several terrifying health episodes, including almost losing my vision because of my obesity, I had finally had enough. At age 17 and over the next two years, using a positive mental attitude, I lost a whopping 160 pounds of pure fat! Not only that, but I have kept it off for nearly a decade, proving one can beat the statistics!
After winning my battle, I made it my life's mission to help others conquer their own food and fat demons by helping them change their thinking regarding food and exercise. Now 26 years old, a lean and fit college grad (first in my family!) I coach others through their weight loss journeys. I have helped countless people lose thousands of pounds collectively, many losing more than 100 pounds and even 200 pounds each! I work to teach them how to stay motivated and consistent on a healthy food and exercise program.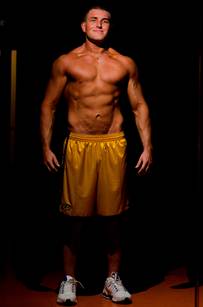 I've helped people from all walks of life, from well-known politicians like Senator Claire McCaskill, and CEOs like David Steward of World Wide Technology, to high school students. Word of the results I helped people achieve spread so wildly that I soon found myself overwhelmed with those who wanted my personal help. While I was helping thousands, I still felt I could do more. God put it in my mind to put all of my strategies into a book. Five years in the making, my book finally hit store shelves in January! It's titled Think and Grow Thin and is endorsed by President Clinton.
My message is that lasting change is all about a healthy mindset coupled with good food and exercise strategies.

Charles D'Angelo
For more by Charles D'Angelo, click here.
For more on weight loss, click here.