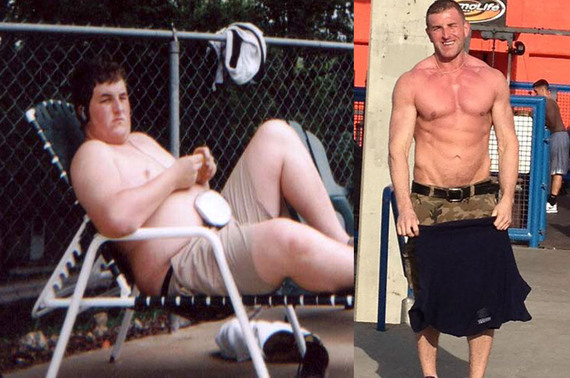 At 17, I was a morbidly-obese teen weighing in at 360 pounds. I cried myself to sleep night after night, feeling totally alone and ready to give up on life. Tying my shoes caused me to sweat profusely, and getting up a flight or more of stairs made me feel like I was going to cough up blood.
While I seemed larger than life in size, I felt invisible. I was the kid that was never picked for a team at recess, who ate lunch alone or when the bullying got too bad retreated to a bathroom stall to hide and used every excuse to stay home from school on gym days. I feared I would never have a girlfriend, never be able to fit on a plane or roller coaster and be medicated for Type 2 diabetes like all of my obese relatives. My ultimate fear was losing my eyesight to that disease.
My only solace was playing the piano, which I had taught myself to do by listening to an Elton John cassette over and over until the tape literally wore out. I had every excuse in the book to continue my life of misery since I grew up in obscurity, living in a family of modest means. My mom was my only support but had a troubled childhood herself, and by the time I was entering adolescence, she resorted to alcohol to numb her mental pain. I felt like I lost my one supporter overnight as I entered into the uncertainty of adolescence. My dad was obese, and his family members were all morbidly overweight. There wasn't one who was not medicated for the health problems that came with being overfat.
I decided I would attempt to change, trying pills, drinks, VHS tapes and finally a gym. After being denied membership to that gym because my family didn't have credit, I literally was about to give up on my life.
Through an intervention I can only attribute to God and His Grace, I was fortunate enough to befriend and get inspired by a 76-year-old neighbor who became like a grandmother to me in this challenging time. She worked out every day at a gym, walked at the park, was in fantastic health and told me of the promise for my future if I would just change my mindset. She taught me that the only thing that would change the situation was me.
I decided to take her loving words to heart, and in just two years, through healthy eating, exercise and a radical shift in my philosophy and attitude, I lost a whopping 160 pounds! Most importantly, I have kept if off for over a decade now, beating the statistics.
I was so charged up with my transformation and how much my life had changed, I made it my life's mission to help others transform their lives, becoming a weight loss coach. For the last decade, my goal has been to motivate, inspire, and give hope to as many people as I can -- helping them to adopt healthy lifestyle habits and take back control of their health.
My "grandma's" prophetic words certainly have held true -- I've been so blessed to have helped many and actually had the chance to share my story with Elton John, telling him just how much his music and example of embracing your differences made in my life! I've been so blessed to have had the chance to help many people, including many bullied teens who go through what I once did, to overcome their weight issues. Many of my clients have lost over 100 or 200 pounds each!
I wrote a book called Think and Grow Thin, which is endorsed by President Bill Clinton, who fervently works to combat childhood obesity, as well as Richard Simmons and Tony Robbins. I have had the opportunity to personally coach countless everyday folks as well as national leaders like Senator Claire McCaskill.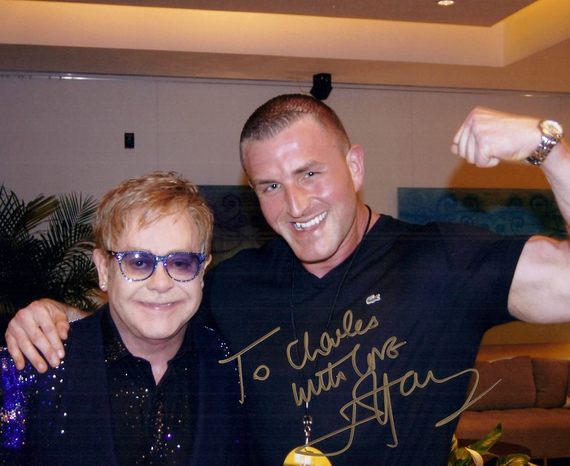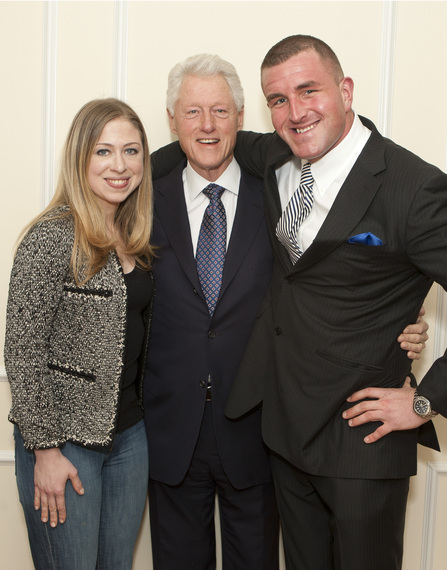 I just lost my 54-year-old dad of to a massive heart attack this past December, and it's only fueled my fervor to help spare others the pain that negligence of one's health can have on the person, and those they love. I feel it's my God-given vocation to help inspire and transform as many people's lives as I can. I really want to share my story to ignite the spark of those in our nation who have long struggled with obesity and are about to give up like I once was. I want to show them that they CAN do it without the aid of any magical product, DVD, pill, or diet plan -- just a change in their mindset.
No one needs to suffer, feeling stuck in a place they hate. My clients and I am living proof of what's possible! A person need NEVER give up hope at any age. Persistence is the antidote to failure. If you will stay at it long enough, you WILL be successful. Never give in to the naysayers -- judge by results -- and if you happened upon this blog, here's just one example for you to believe in yourself and God again. Your history, heredity, socio-economic status -- none of these will limit your future. Begin to design your destiny by setting goals and working toward them hour after hour, day after day, week after week, relentlessly. You can do it -- we all did!