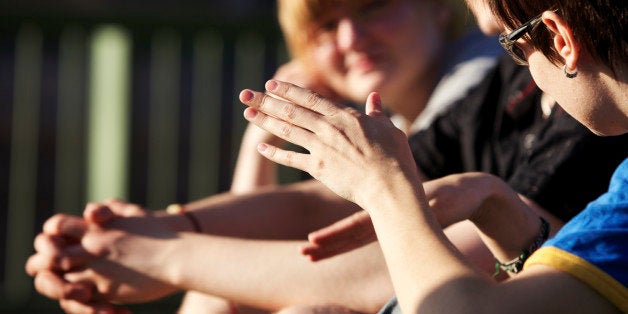 Trying to lose weight? Do-it-yourself methods may not be your best bet, according to a new study.
New research shows that people who use a program like Weight Watchers lose more weight than people who are just given information and advice about weight loss and left to figure it out on their own.
The study, which was funded by Weight Watchers and conducted by the Baylor College of Medicine in Houston, Texas, found that people were eight times more likely to lose 5 percent of their body weight and nearly nine times more likely to lose 10 percent of their body weight after six months of participation in Weight Watchers, compared with participation in a self-help group.
For people who are overweight, losing 5 to 10 percent of body weight over six months is known to lower risks for heart disease and other weight-related conditions, according to the National Institutes Of Health.
The study was published Tuesday in the The American Journal of Medicine. Karen Miller-Kovach, MS, RD, the co-Chief Scientific Officer of Weight Watchers International, Inc., was co-author of the study.
The study included 292 overweight or obese people in the Danbury, Conn., area who wanted to lose weight. Researchers randomly assigned people to receive either a free six-month Weight Watchers membership or publicly available resources on exercise, diet and safe weight loss. Those in the Weight Watchers group lost an average of 10.1 pounds at six months, while those in the "self-help" group lost an average of 1.3 pounds in the same time period.
But simply signing up for Weight Watchers wasn't enough -- it's how they used it. The study is the first to examine how the programs' different platforms (weekly community meetings, an online site and a mobile app) affect weight-loss success.
Study participants who accessed all three platforms to a high degree (attending more than 50 percent of meetings and using the website and mobile app twice or more a week) lost an average of 19 pounds. Those using two platforms to a high degree lost 9.5 pounds on average, while those who used just one lost 9.3 pounds. Of those three modes of access, joining a weekly meeting was the most reliable way to predict successful weight loss.
One key to their success could be the community at Weight Watchers meetings, said lead researcher Craig A. Johnston, Ph.D., in an interview with The Huffington Post. In addition to giving and receiving the support of fellow dieters, Weight Watchers leaders guided participants through lifestyle changes based on behavioral theory, like rewarding success (reinforcement) or cleaning out kitchen cupboards (stimulus control).
The self-help cohort, meanwhile, was neither encouraged nor discouraged to seek a support group during the six-month trial.
"To get into a community of people who are trying to lose weight is a very important aspect to weight loss," said Johnston. "People have a tendency to ask a neighbor, or someone from their church, to do [weight loss] together. But usually that community is very limited and very narrow -- not a lot of people are out there shouting, 'Hey, I'm trying to lose weight! Who wants to do this with me?'"
"Weight Watchers has a mode for that, as opposed to other things out there," Johnston continued. "The community that Weight Watchers would bring you is committed and focused on losing weight."
But obesity researcher Sara Bleich, Ph.D. of the Bloomberg School of Public Health at Johns Hopkins, who was not involved in the study, cautioned against drawing too many conclusions from the findings. In addition to its small sample size, the study's participants were mostly female (89.8 percent), employed (64 percent) and white (90.7 percent). And that's a problem because black or Latina women with lower incomes are those who are most at risk for obesity and obesity-related diseases.
"This focuses primarily on white women, so the study's results are of limited usefulness to groups of higher risk, like black and Hispanic women," said Bleich in an interview with HuffPost. "Plus, the [subscription] was paid for -- we don't know if that is actually sustainable, and it may not be reasonable to expect people to pay for Weight Watchers." A Weight Watchers monthly pass costs $42.95 per month.
Bleich also pointed out that there are many clinical trials that can demonstrate meaningful weight loss in three to six months. A one-to-two-year study would be more interesting, Bleich said.
"It's got a really short time frame," Bleich added. "The biggest limitation here is that we don't know what's happened to these individuals once they've gone farther out in time."
Indeed, Johnston acknowledged that while the study provides data on short-term weight loss, "we don't have a lot of data about long-term results. It's probably one of the more pressing questions we have facing us today."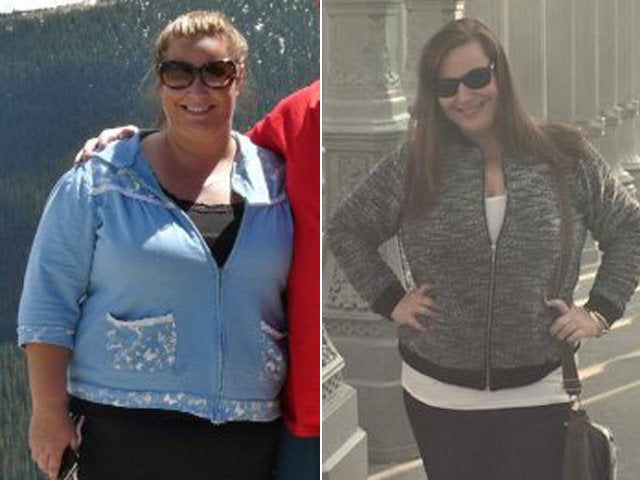 Weight Loss Success Stories