Gracie really... really... really wants to swim with a dolphin.
The little dachshund was so excited when a dolphin surfaced on the Banana River, near Port Canaveral, Florida, that she decided to go in after it:
Calderin said the family had goats at home and Gracie often chases and herds them.
"I think she was trying to herd the dolphin like she does our goats," Calderin wrote. "I think she wanted to play."
Either that or Gracie was just confused.
Calderin's biggest concern was that the dog would get accidentally bumped by a dolphin, but neither dolphin nor dog were harmed during the aquatic encounter
Related
Before You Go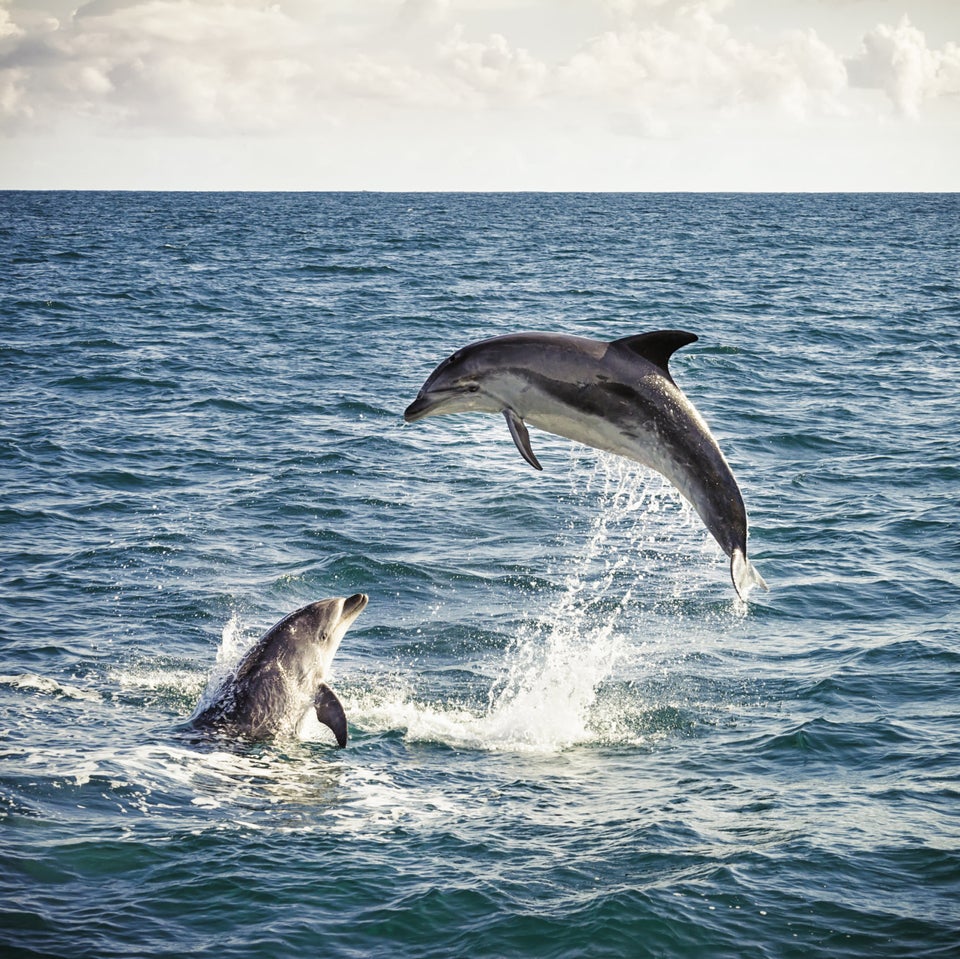 Delightful Dolphins
Popular in the Community