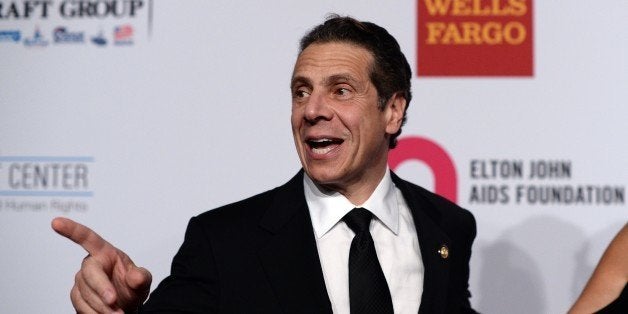 We are nearing the 11th hour for our November 4th elections, and I wonder if American Federation of Teachers (AFT) President Randi Weingarten would pull another backdoor, pro-Cuomo robocall like she did on September 8, 2014, against Cuomo's Democratic Primary opponent, Zephyr Teachout.
After all, it is now November 3rd, 2014 -- Election Eve.
What Weingarten is definitely doing is excusing New York Governor Andrew Cuomo's October 29, 2014, statement about New York's public schools as being a "public monopoly" that he plans to "break."
And she is being careful not to mention Green Party candidate Howie Hawkins as a viable option. In an October 31, 2014, Capital New York article, Weingarten readily excuses Cuomo's "monopoly" comment as "campaign rhetoric" and tries to position Republican Rob Astorino as the only other voter option. She tells readers not to vote for Astorino because his "record is not pro-public employee."
So, is this supposed to mean that Cuomo is "pro-public employee"? He publicly declared that he plans to "break" public schools, which he calls a "monopoly."
Are not "public employees" working at those traditional public schools that Cuomo plans to "break"?
And Cuomo is racking up campaign bucks from New York's fiscally-able charter sector. As Chalkbeat reports on October 17, 2014:
Backers of a top charter school network that Mayor Bill de Blasio has singled out in his plans to curb charter school growth are filling Gov. Andrew Cuomo's campaign chest.

Cuomo's reelection bid has so far received nearly $400,000 from a cadre of wealthy supporters of Eva Moskowitz's Success Academy Charter School network, according to an updated tally of newly-released campaign filings. Some money has even come from Moskowitz's political action committee, Great Public Schools, which has given $65,000 to Cuomo since 2011. ...

By one tally of the 2014 filings, Cuomo racked up at least $800,000 in donations from 27 bankers, real estate executives, business executives, philanthropists and advocacy groups who have flocked to charter schools and other education causes in recent years.
Come now. Cuomo's stating that he plans to "break" the traditional public school "monopoly" is more than just the offhand comment Weingarten is trying to make it out to be.
And still, Weingarten would have the traditional public school teachers whom she supposedly represents vote for him.
Her "he doesn't really mean it" response is similar to one she used when endorsing Connecticut Governor Dannel Malloy in June 2014. In 2012, Malloy made the comment that all a teacher must do for tenure is "show up for four years."
"There are a lot of people who say things they shouldn't say," Weingarten said. She said she has discussed the remark with Malloy and he sounded "very regretful." And she said Malloy didn't end up eliminating tenure -- he found a way to make it easier to fire tenured teachers based on poor evaluations, but he didn't get rid of their right to due process, she argued. [Emphasis added.]
Weingarten excuses Malloy's teacher firings because, well, at least he lets those "easily fired" teachers have due process.
Malloy is anti-traditional public school teacher, as is Cuomo.
It doesn't matter; no matter their behavior, Weingarten will excuse them and she will support them because they are Democrats.
But don't think Weingarten is not serious. No, no.
After all, she did give the pro-charter, anti-traditional-public-education Cuomo a stern "talking-to," which I am certain will beat out all of those charter-friendly millions in his campaign chest. As noted in Capital New York:
Weingarten said she wrote Cuomo a private letter expressing her disappointment over his comments.

"I decided I would actually write him a letter explaining why public education isn't a monopoly but a public good, a moral imperative and a constitutional mandate in New York," she said. "I really decided to spell that out, not in the high-pitched moment of the last few days of a gubernatorial election, but privately, in a letter. Because the values of public education are so important that we really have to have a real conversation about it."
Forget "conversing" with Cuomo, RW. No matter what he does, you have and will endorse him, and you and I both know it.
And about that "conversing":
There remains that glaring avoidance of mentioning Howie Hawkins as a Cuomo opponent.
New York, don't be fooled by Weingarten's not-so-subtle Cuomo endorsement.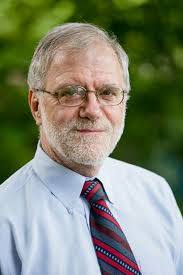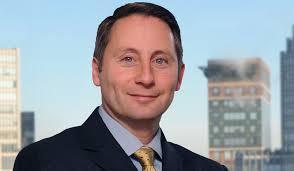 As for Andrew Cuomo, you know that you're getting if he is re-elected:
Originally posted 11-01-14 at deutsch29.wordpress.com
Support HuffPost
The Stakes Have Never Been Higher
Popular in the Community