The list is getting longer. In the past two weeks, dozens of women have come forward with allegations of sexual harassment in Britain's highest echelons of power. The accusations span decades, and transcend political parties. On Tuesday, Prime Minister Theresa May apologized and acknowledged that women in Westminster have been subject to abuses of power for far too long. "The fact that they have taken place here at our seat of democracy should be a matter of shame for us all," May said.
It's been dubbed the Weinstein Effect. In the weeks since Hollywood mogul Harvey Weinstein was forced out of his own company over bombshell reports of sexual crimes, harassment and intimidation, men and women around the world have been emboldened to come forward with their own accusations of sexual abuse.
'I Know There Are Many Of Us Out There'
The revelations have rocked global power centers in politics, the arts and business. They have sparked investigations and caused law enforcement to take a fresh look at forgotten cases. In some countries, they have fueled national conversations about the effectiveness of the judiciary system and the privileged position of those in power.
"I know there are many of us out there," South African singer and former politician Jennifer Ferguson told HuffPost South Africa on Monday.
Ferguson was motivated by a global online campaign ― survivors of sexual abuse had taken to the hashtags #MeToo in the U.S., #QuellaVoltaChe ("The time that") in Italy, and #BalanceTonPorc ("expose your pig") in France ― to go public with accusations that the president of South Africa's powerful Football Association, Danny Jordaan, overpowered and raped her two decades ago. Ferguson said she felt it was important to come forward "so we can help each other be courageous, speak out and begin to heal as we find we are not alone."
Artists and entertainers in Canada, too, have spoken to reporters, stirring a flurry of alleged cases of sexual misconduct. Two Canadian actresses have accused Weinstein of sexual assault. Several actresses and media personalities have accused Gilbert Rozon, the head of the "Just for Laughs" comedy festival, of rape and other forms of sexual assault. Rozon resigned on Oct. 18, the same day that Montreal La Presse detailed sexual misconduct allegations against Quebec radio host Eric Salvail. Among the 15 accusers listed in the article was hair and makeup artist Marco Berardini, who said he was inspired to go public with his story by the many women who spoke out against Weinstein.
'I Wrote That Article In One Go'
Just as the flood of Weinstein allegations gave rise to the #MeToo hashtag in the U.S. and beyond, it also inspired #BalanceTonPorc ("expose your pig") in France. The creator of the hashtag, French journalist Sandra Muller, has accused a powerful French executive of making inappropriate remarks to her: "You have big breasts. You are my type of woman. I will make you orgasm all night." Thousands of other people have followed her lead and shared their stories on social media.
The Weinstein case has sparked fierce reactions among Italians, ever since Italian actress and director Asia Argento told The New Yorker that Weinstein sexually forced himself on her multiple times when she was in her early 20s. Despite telling him "no" over and over, he would not stop, Argento said.
The revelations moved actress Miriana Trevisan to pen an op-ed with detailed allegations of unwanted advances by film director and screenwriter Giuseppe Tornatore 20 years ago. "When the Weinstein case broke out, I wrote that article in one go," Trevisan told Vanity Fair.
The developments sparked the creation of a hashtag in Italy. Italian women took to Twitter and Facebook using #QuellaVoltaChe to share their stories.
The allegations also have led to a national debate and shed a disturbing light on deep-seated misogyny. After going public with her story, Argento faced a slew of angry comments that often shamed her, rather than the disgraced Hollywood executive. "If he raped you and then you shot three movies with him, then you should shut up," said Italian actress Sandra Milo, echoing the sentiment of several prominent figures who publicly commented on the case.
Andree Lau, Giulia Belardelli, Pieter Du Toit and Paul Ackermann contributed reporting.
Related
Before You Go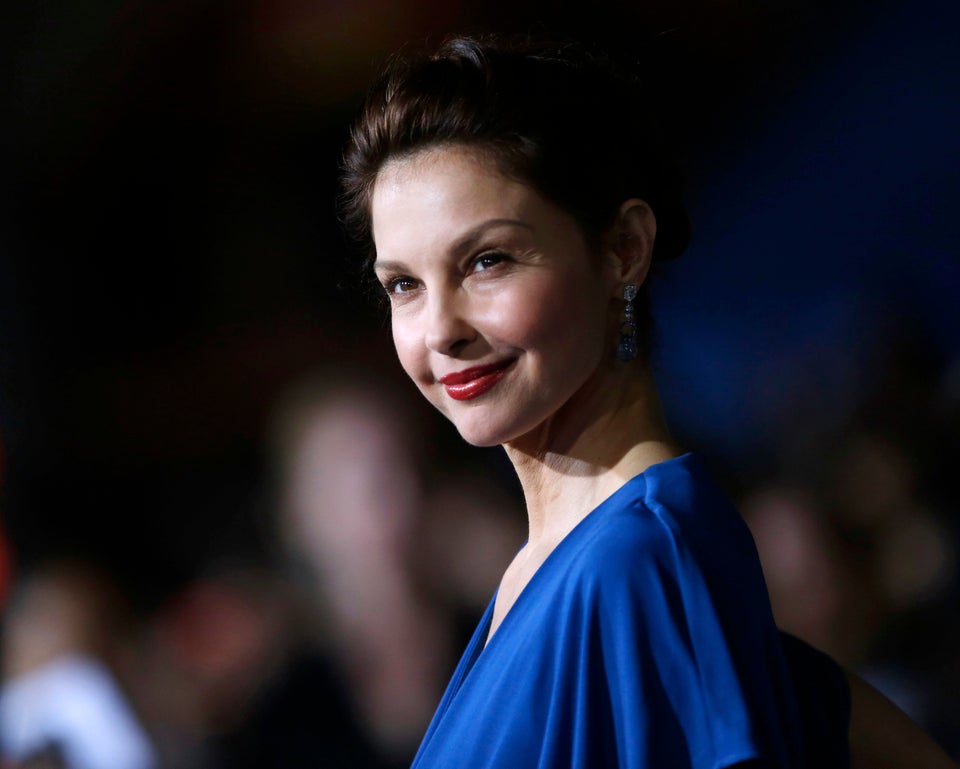 Celebrities React To Harvey Weinstein
Popular in the Community