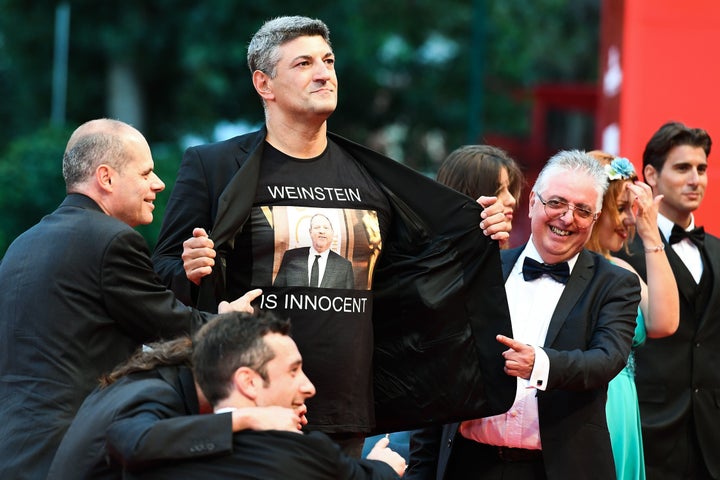 On Saturday, ahead of the premiere of Luca Guadagnino's "Suspiria," Garagnani arrived on the red carpet wearing a T-shirt that said "WEINSTEIN IS INNOCENT" with an image of Weinstein. Garagnani showed off his shirt for the camera as others posed beside him, pointing to the shirt and smiling. As Vulture notes, men like Weinstein have allegedly treated the film festival circuit as a "hunting ground" for their victims.
In an emailed statement to HuffPost, Garagnani said his T-shirt was not meant to be seen as "something against women but in defense of those who have really suffered the pain of sexual violence."
You can read the rest of his statement, which has been lightly edited to address spelling and grammar, below:
This is an action against the dissimulation of this sector where lots of women accuse the accused without [being] brave to explain that they have obtained the role because someone, with different motivation and not for the real ability, put them in the right place at the right moment. If someone [really wants to] report the shameless and obscure world of the show business, it is the moment that actresses, models and presenters begin to talk, saying: 'I have this role because with a heavy heart I slept with ....'
It is only in this way that we will break the hypocrisy and we will defeat this despicable marketplace.
HuffPost also reached out to representatives for The Weinstein Company and Weinstein himself, but did not immediately receive a response.
This article has been updated to include Garagnani's statement to HuffPost.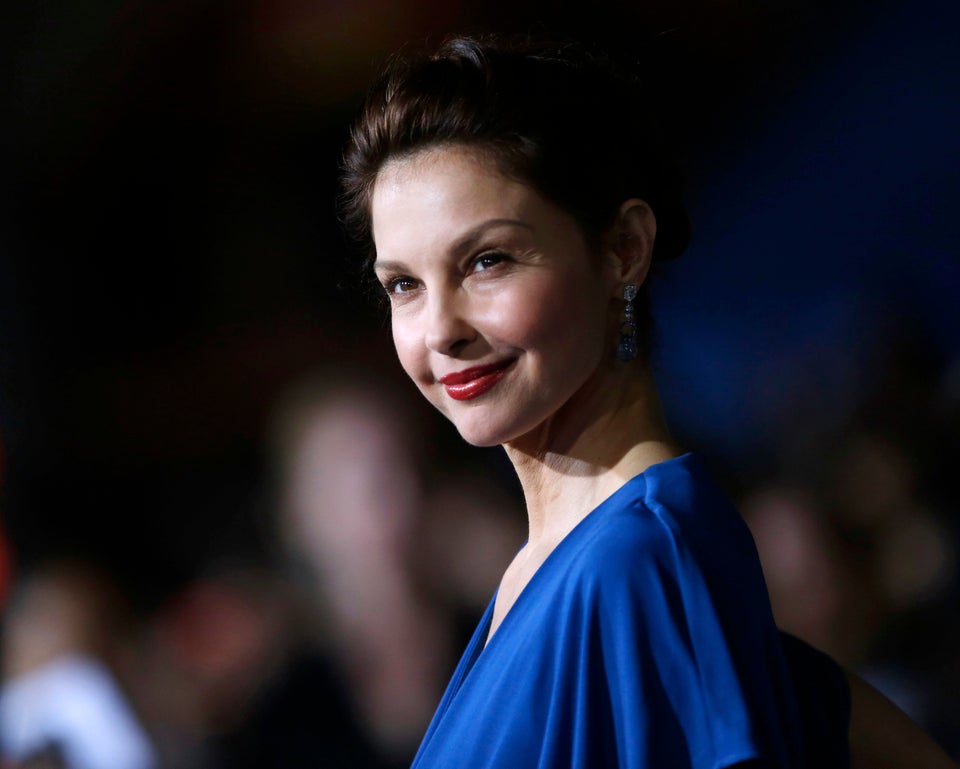 Celebrities React To Harvey Weinstein