Weird Al hit a major milestone in his 35-year career when his new album, "Mandatory Fun," hit No. 1 on the Billboard 200. According to Nielsen SoundScan, it sold just over 104,700 copies in the week ending in July 20, making "Mandatory Fun" Yankovic's first No. 1 album.
Last week, Billboard reported that Yankovic was aiming for the coveted spot, and his main competition would be Jason Mraz's "Yes!" Yankovic's previous highest-charting album was 2011's "Alpocalypse," which debuted and peaked at No. 9 on the Billboard 200. "A No. 1 album is something I never … in my wildest dreams ever thought would be a reality," Yankovic told Bloomberg Businessweek. "I was just hoping I'd get to No. 8."
Yankovic has hinted that this may be his last album since it's the end of his record deal. He told the Associated Press, "I've been under contract since 1982 and I just kind of feel like especially with the kind of music that I do, the album format isn't the best way to deliver that music." Instead, he teased a different approach. "I'm going to try to jump on new hits and new trends as soon as I can (with singles) and try to be a little bit more competitive with everybody else in the world on YouTube."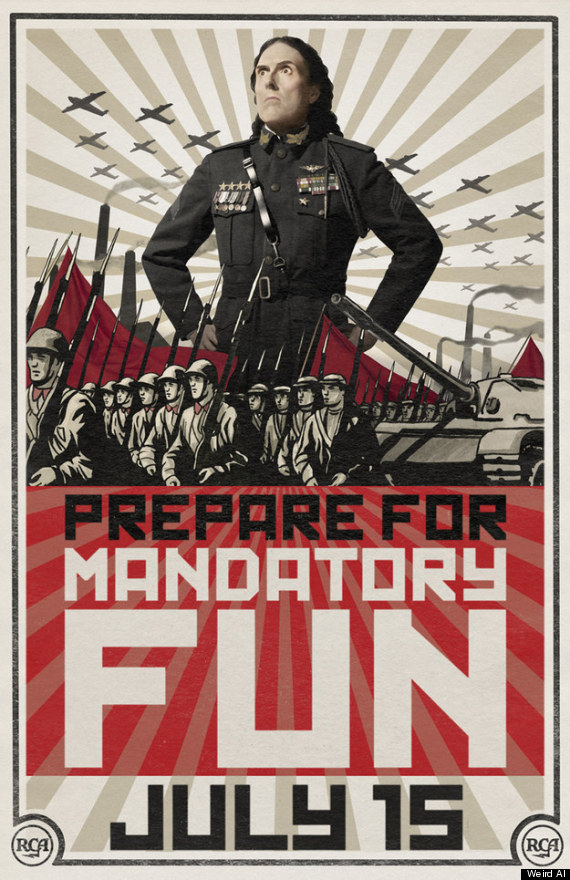 Support HuffPost
The Stakes Have Never Been Higher
Popular in the Community