The Best Comedy Album category was a tough race at the 57th annual Grammy Awards, but thanks to his first ever comedy record to debut at No. 1 on the Billboard chart, "Weird Al" Yankovic's "Mandatory Fun" won him the prize.
This is Yankovic's fourth Grammy award, for which he has been nominated 14 times in more than three decades.
During his acceptance speech, "Weird Al" praised Patton Oswalt, Sarah Silverman, Jim Gaffigan and Louis C.K. before thanking his staff and family and reflecting on how long it took him to fulfill the 14-album deal in he signed back in 1982. "Mandatory Fun" is lucky number 14.
The album's parodies of Iggy Azalea, Pharrell and Robin Thicke were huge hits, and Yankovic's clever digital strategy -- releasing one new music video per day online for a week -- won him a whole new generation fans who don't exactly remember the "Eat It" days.
So, what does Weird Al do with all of his golden gramophone statuettes? In a backstage interview with USA Today's Entertain This on Sunday, he painted a pretty hilarious (and disturbing) picture.
"For the first week after I win a Grammy, I have it affixed to my forehead with wood screws, sort of like a Grammy unicorn," he said. "After about a week it really starts to hurt and I put it on my shelf somewhere."
Before You Go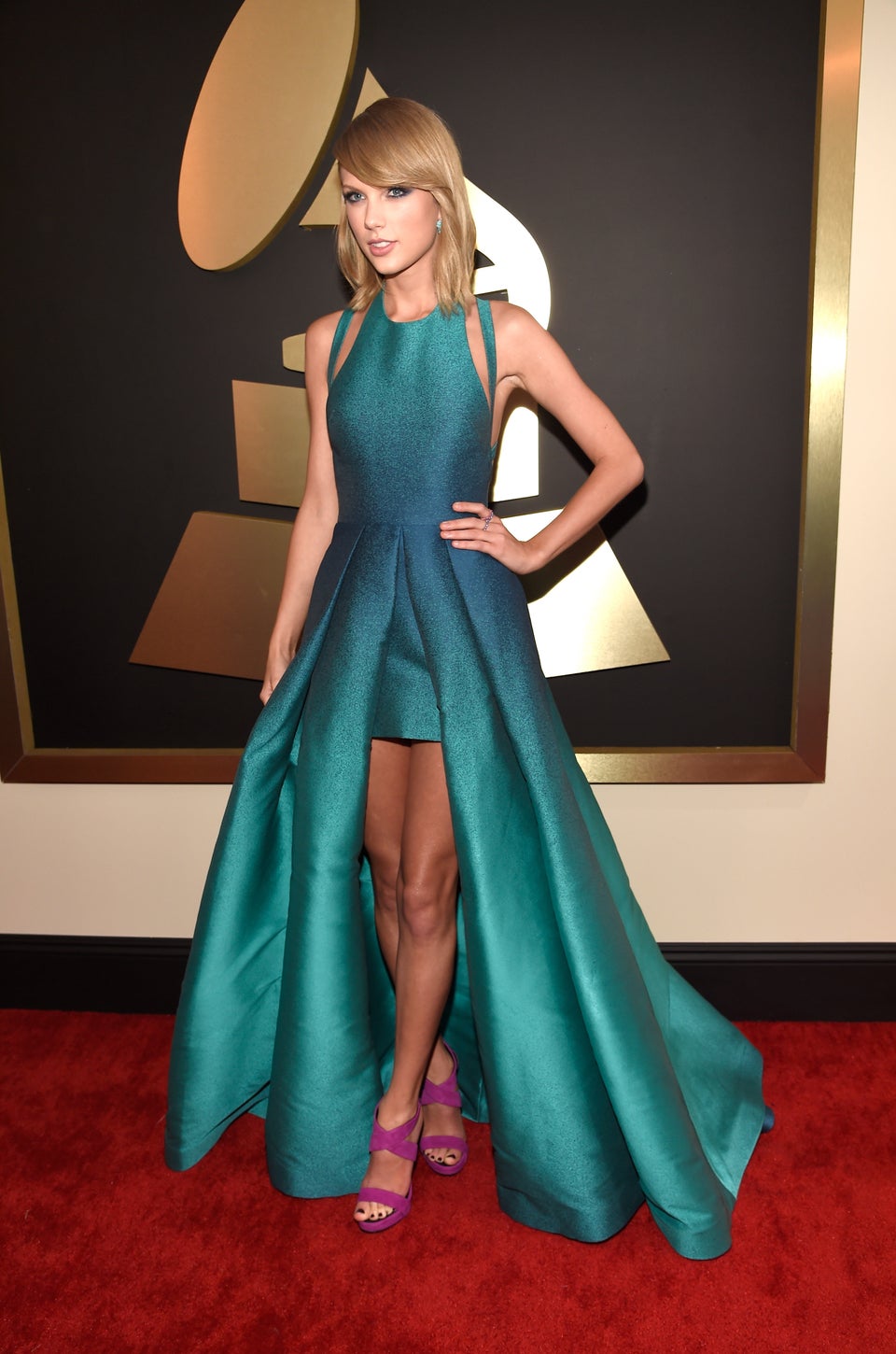 The 2015 Grammys Red Carpet
Popular in the Community