Jesus Christ was born more than 2,000 years ago, so it's safe to say there is no one alive who was there to witness it.
That said, many artists and entrepreneurs have taken liberties in depicting the blessed event in their own way, such as by portraying Jesus, Mary and the three wise men as cats, dogs, strips of bacon -- or even cans of spam.
Some might think it sacrilegious -- or "sacri-licious" in the case of the pork-inspired nativity -- but Christian author Mark Oestreicher sees it as proof that God works in strange and mysterious ways.
"Many cultures depict manger scenes using elements familiar to them," Oestreicher told HuffPost Weird News. "Some manger scenes made in Africa depict the participants as African instead of Middle Eastern, and I've seen some made in India that used an artistic style that is more common in Buddhism."
Hipster Nativity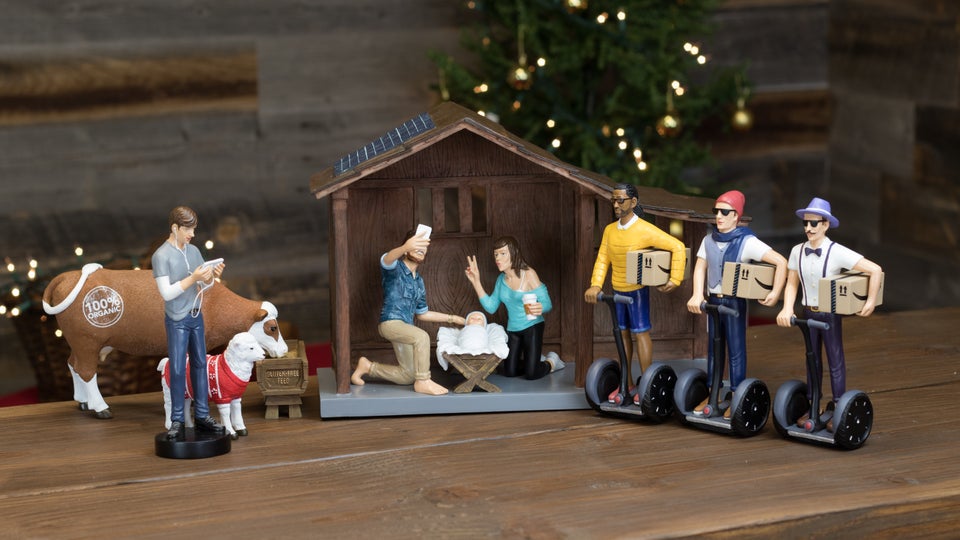 Zombie Nativity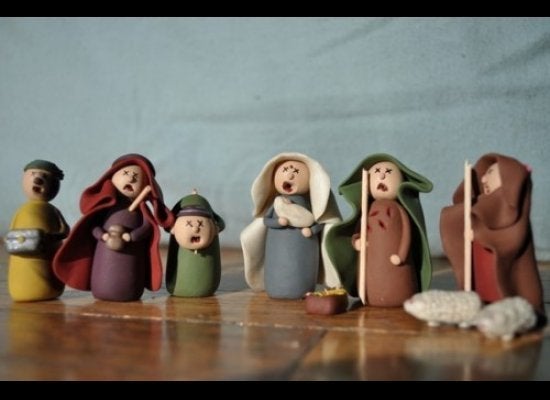 Courtesy of Etsy.com/Fetishforethics
Rubber Duckie Nativity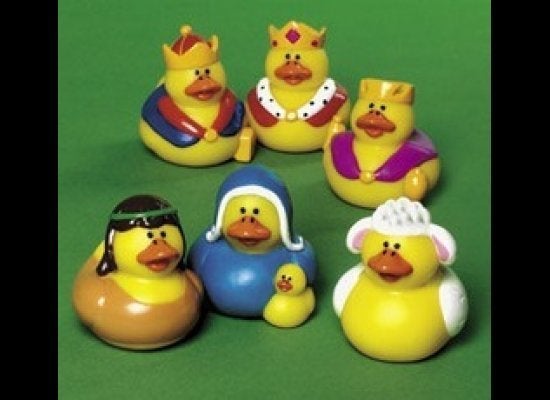 Courtesy of WhyIsMarko.com
Meat Nativity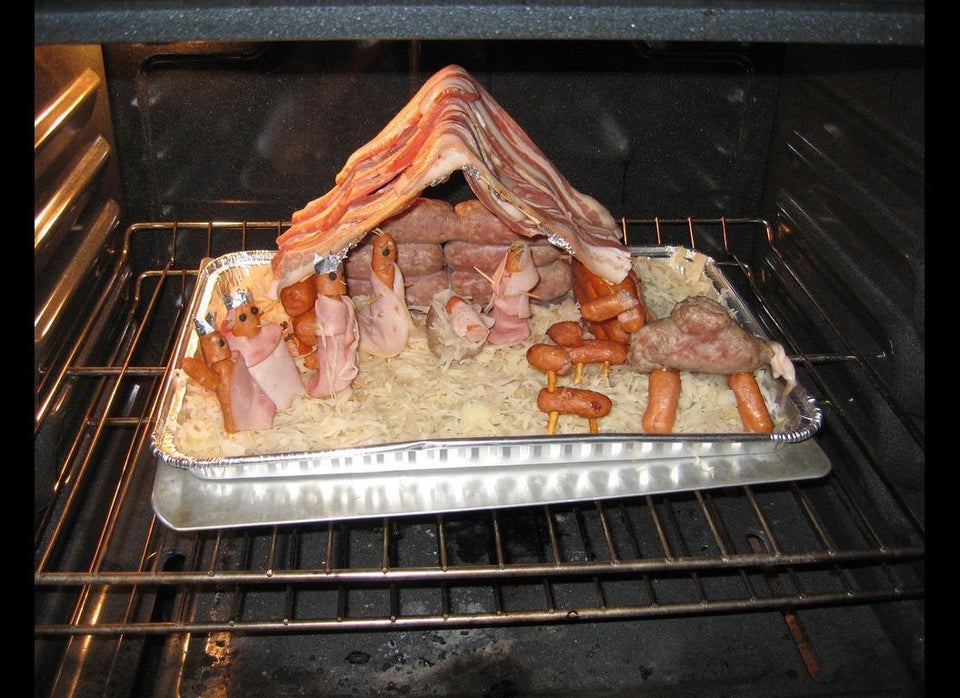 Nativity Cupcake Toppers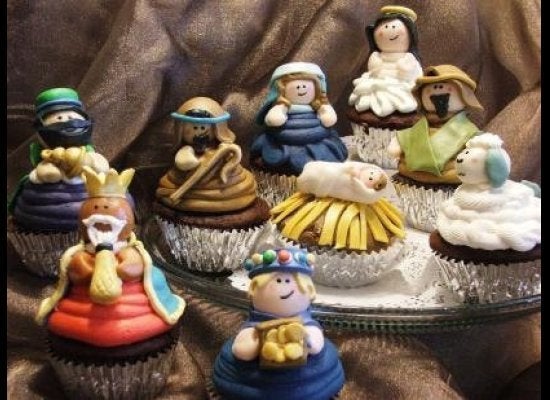 Courtesy of Eetsy.com/Frostedinsanity
Mermaid Nativity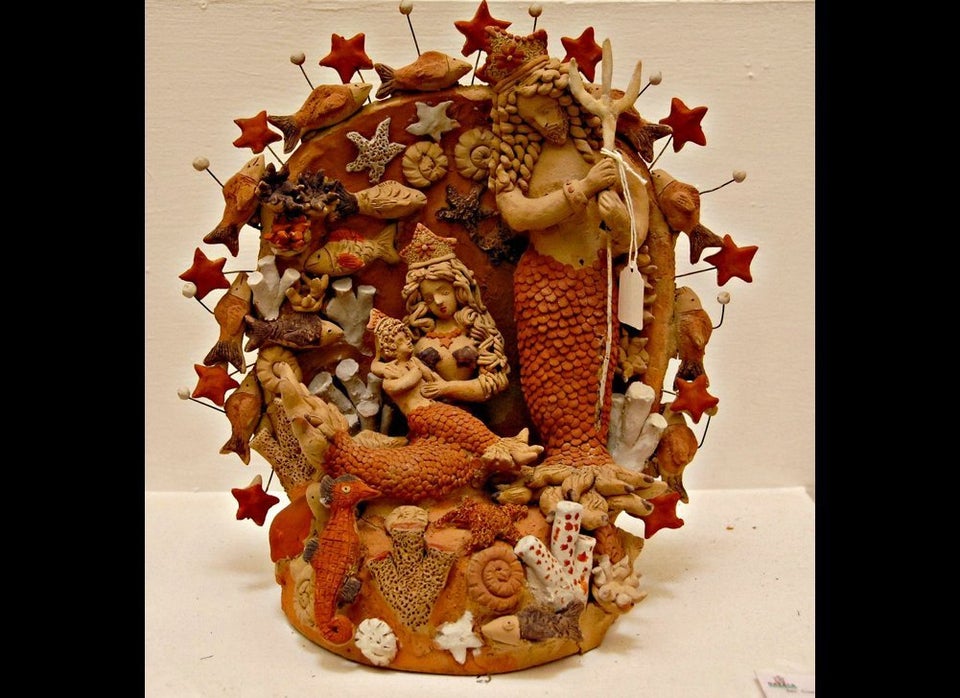 Spam Nativity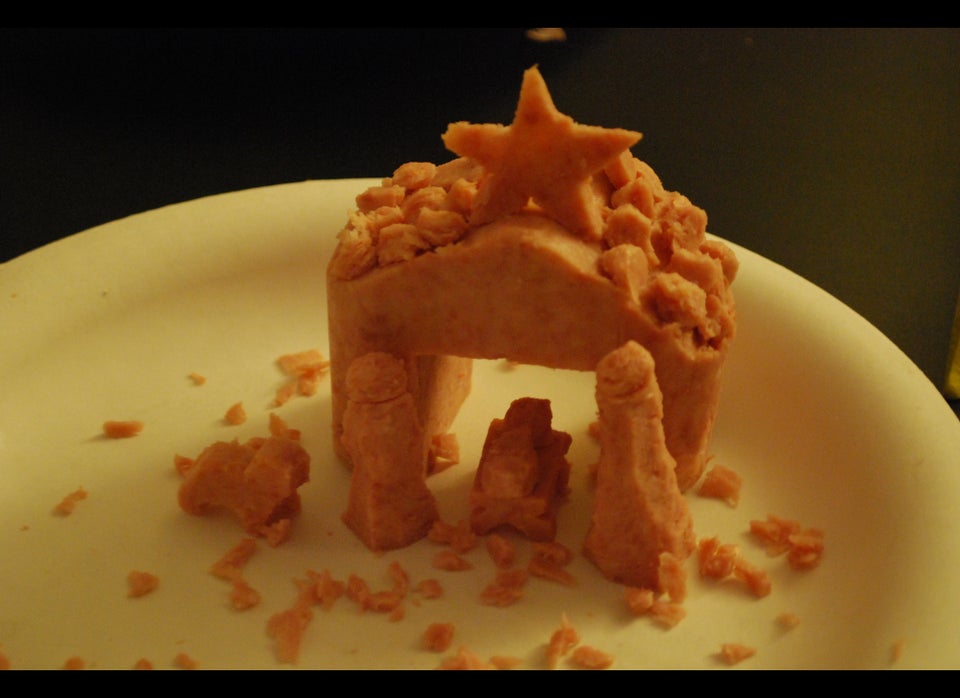 Courtesy of WhyIsMarko.com
Snow Globe Nativity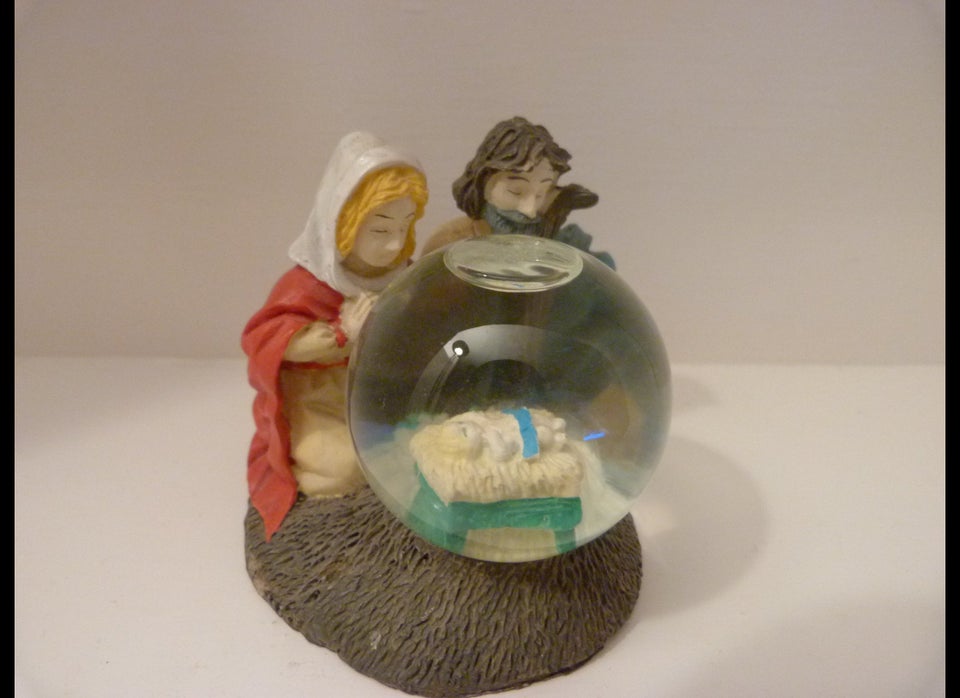 Courtesy of WhyIsMarko.com
S'mores Nativity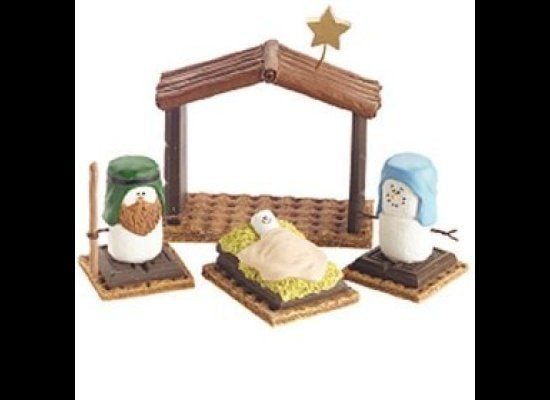 Courtesy of WhyIsMarko.com
Shotgun Shell Nativity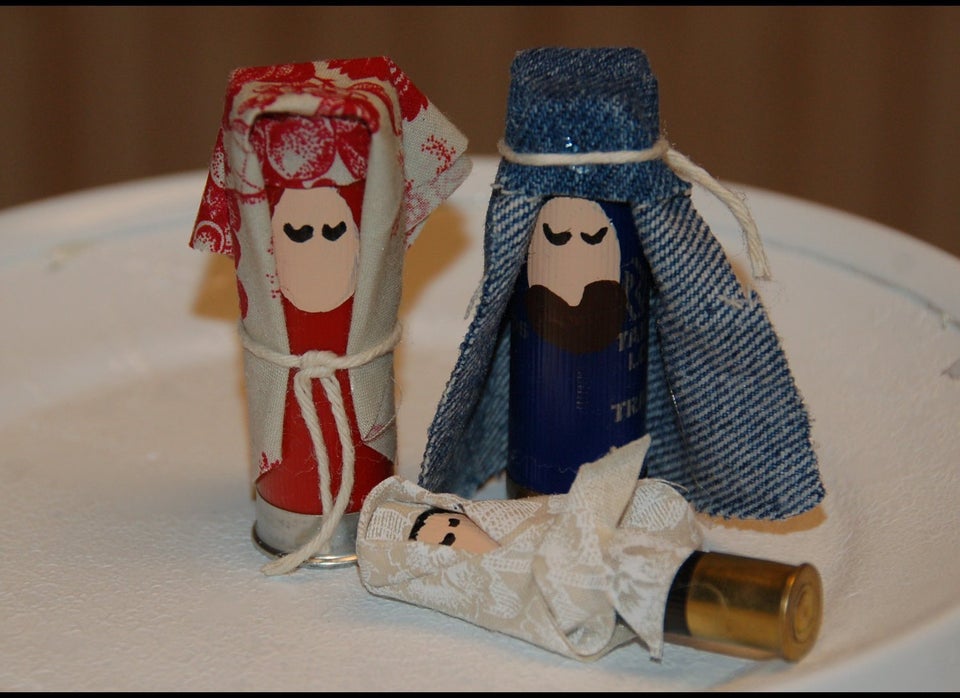 Soap Nativity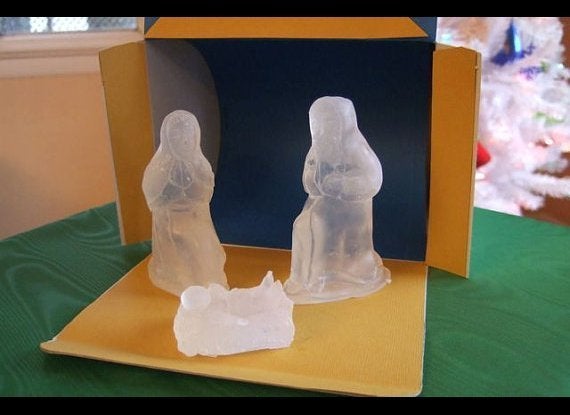 Tampon Nativity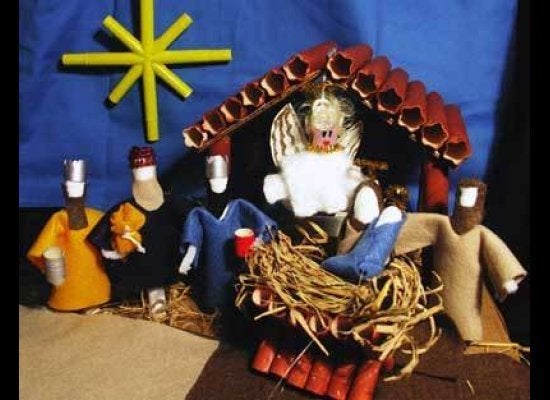 Moose Nativity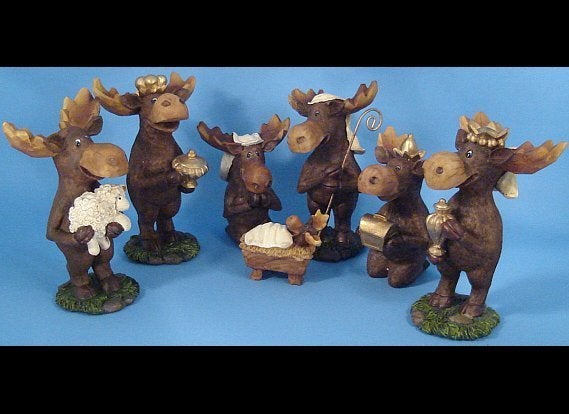 Frog Nativity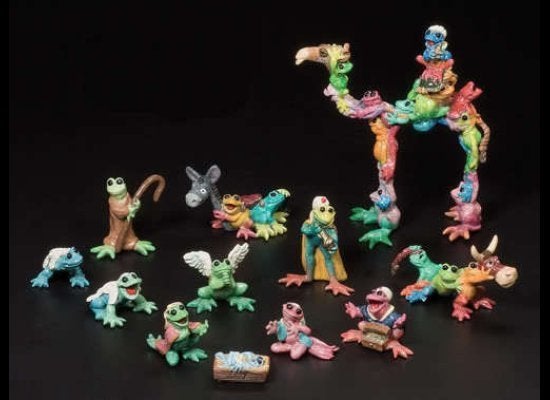 Photobucket.com/Goalie4Hire
Meerkat Nativity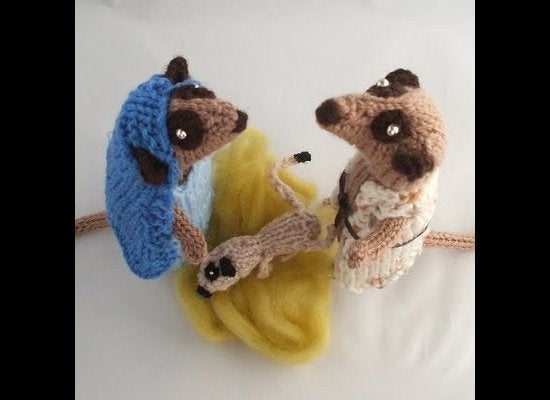 Color Nativity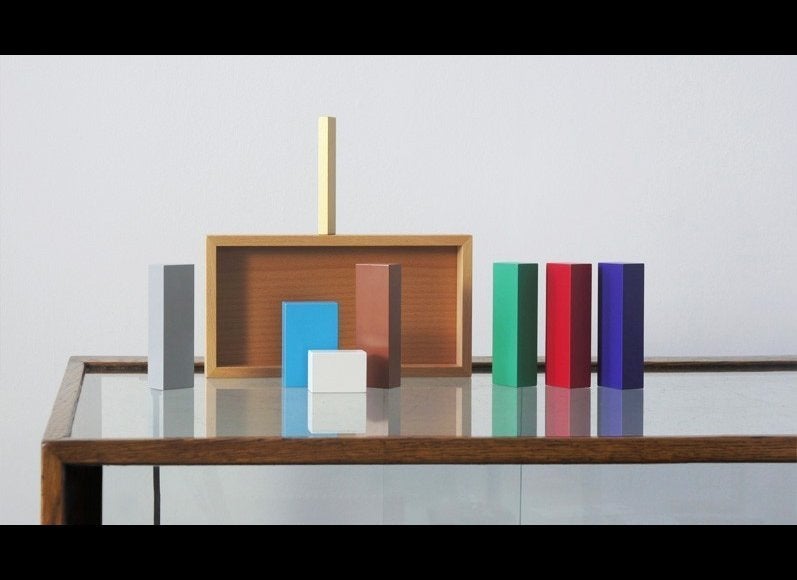 Halloween Nativity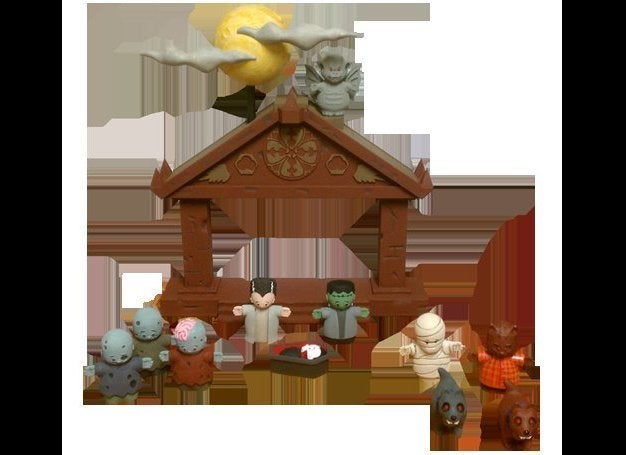 Chocolate Nativity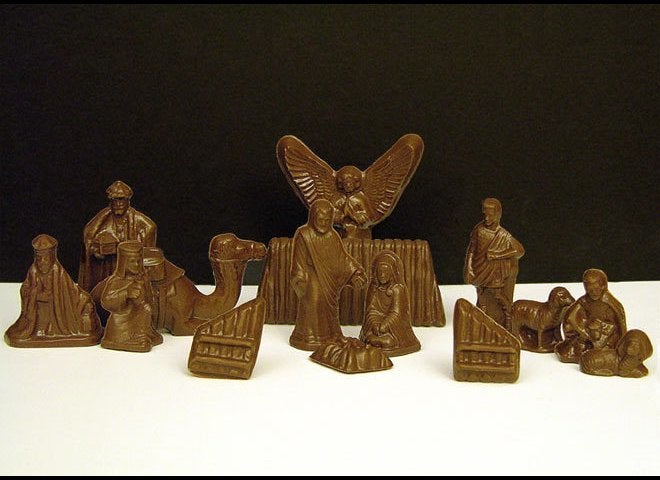 Fondant Nativity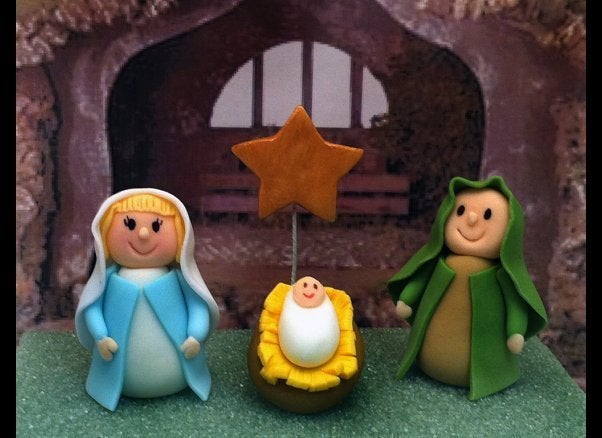 Gingerbread Yard Art Nativity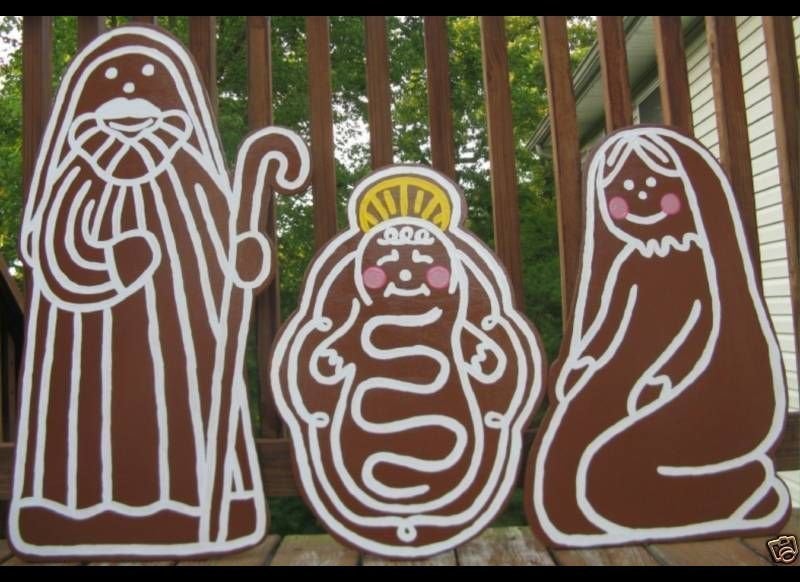 Monkey Nativity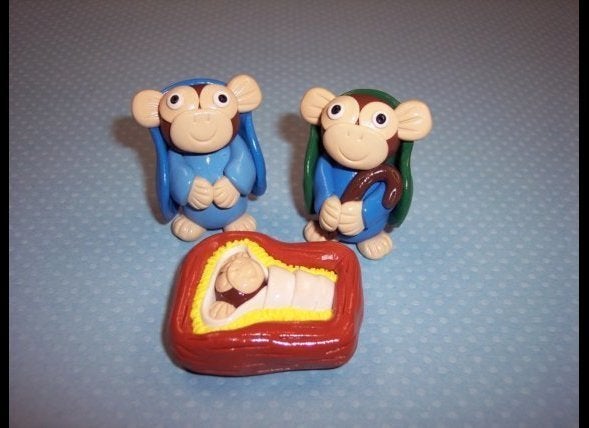 Nativity Puzzle Erasers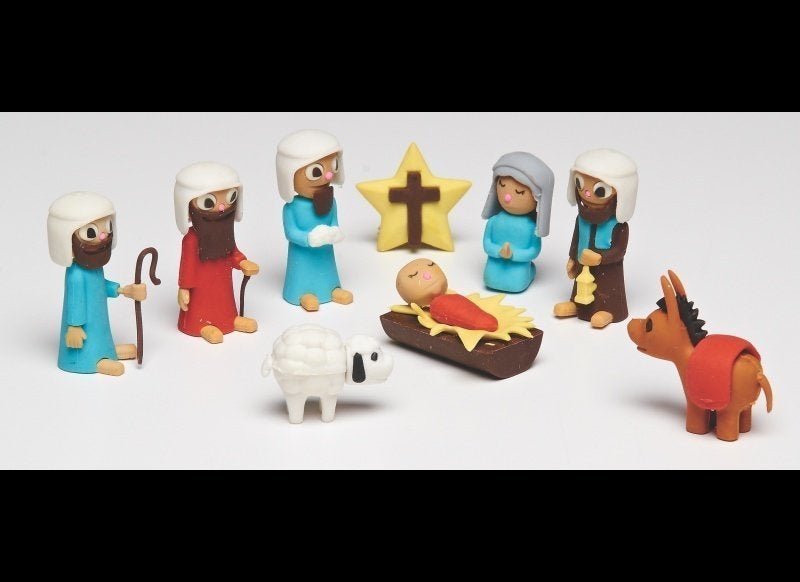 Nesting Dolls Nativity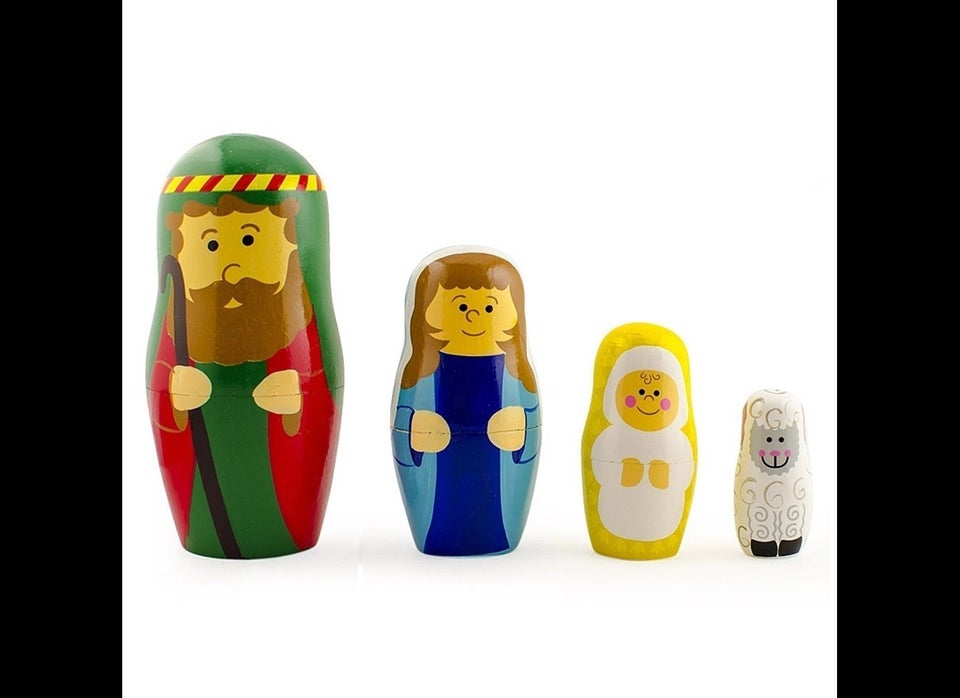 Father Santa Nativity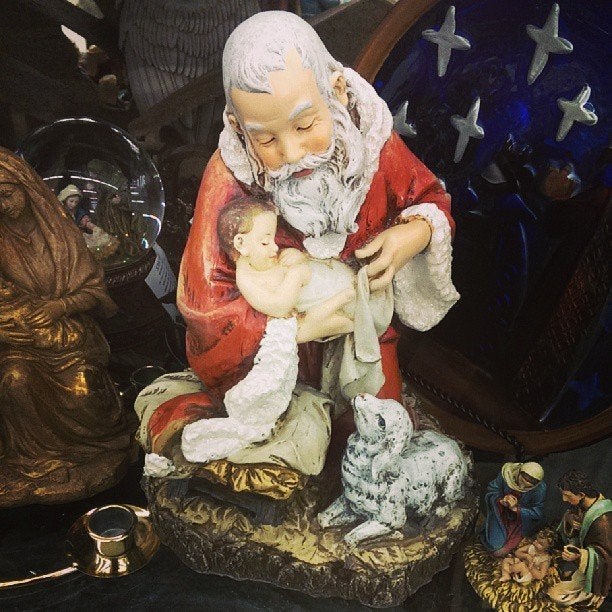 Courtesy of Mark Oestreicher
Nativity Inside Frog Stomach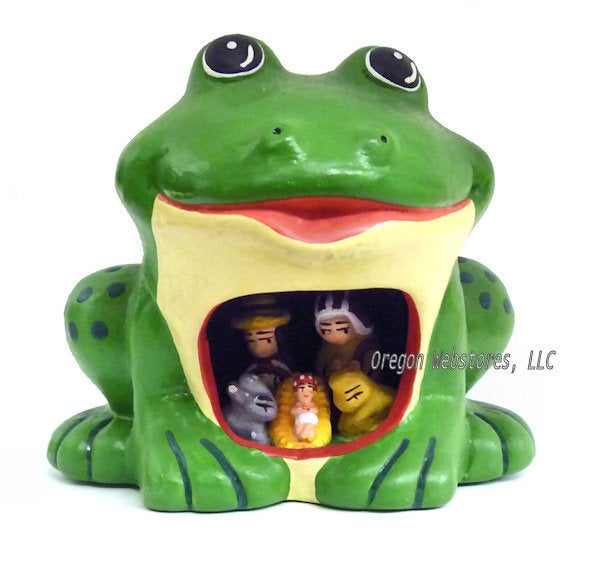 Frankenstein Nativity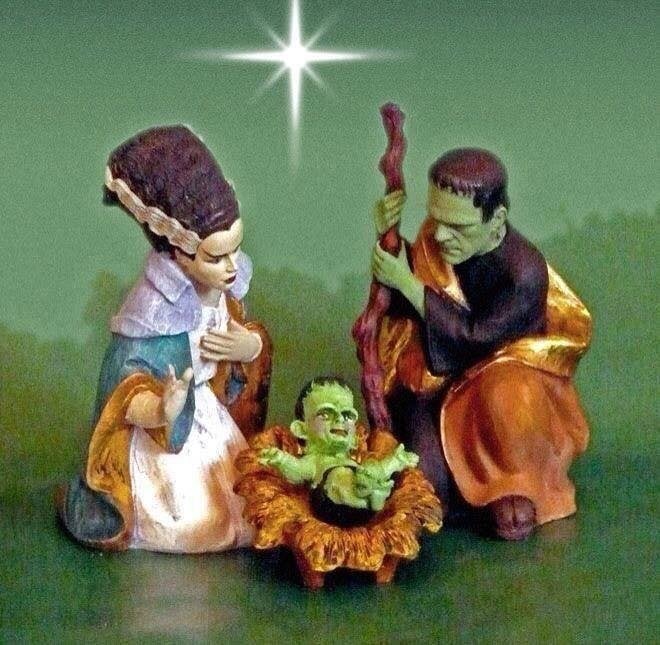 Minimalist Nativity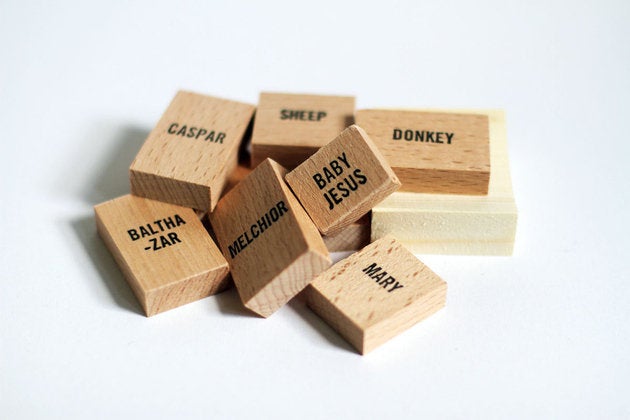 Radish Nativity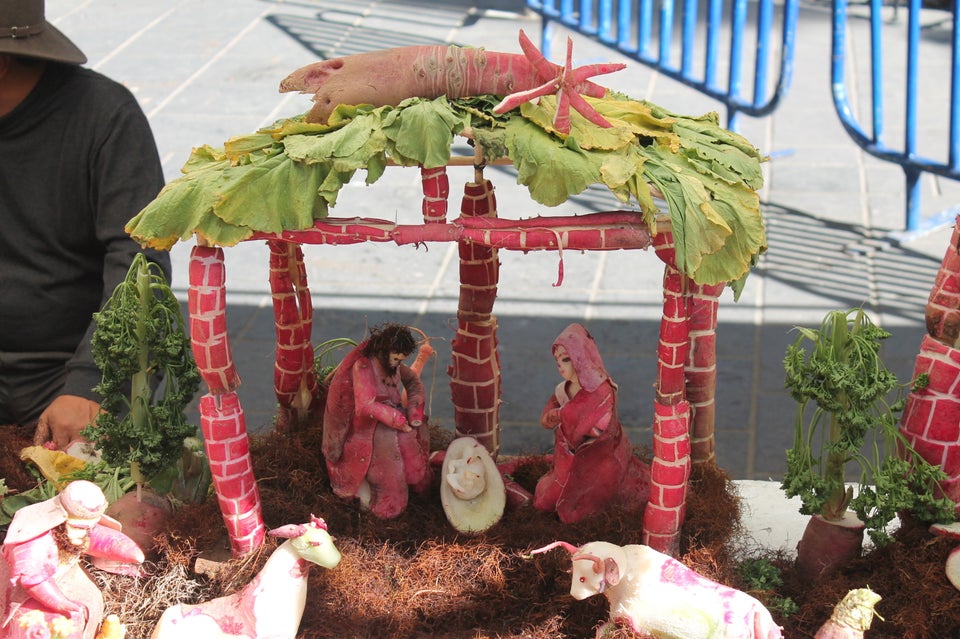 Woodland Creatures Nativity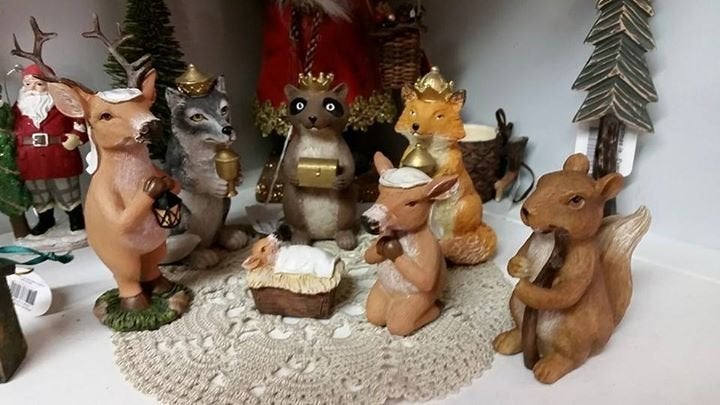 Courtesy of Mark Oestreicher
Negativity Nativity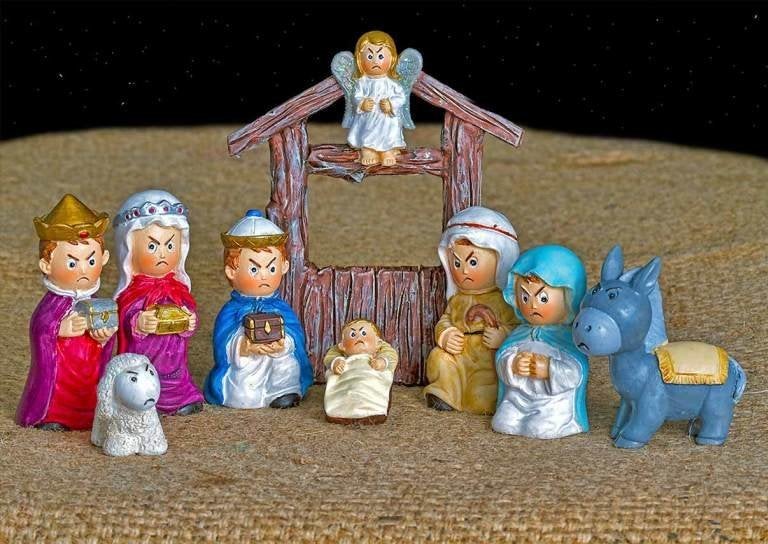 Gnome Nativity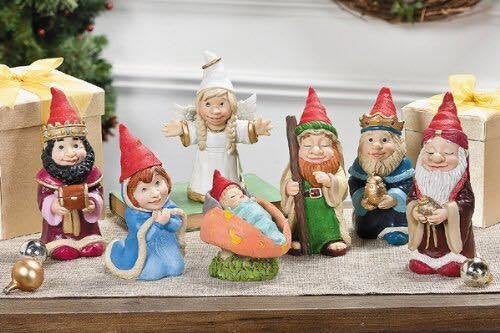 Road Trip Nativity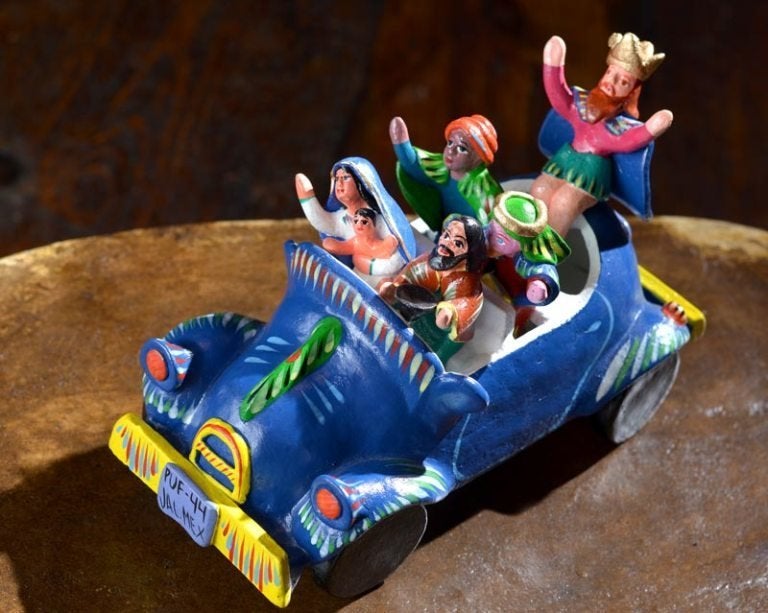 Courtesy of Mark Oestreicher
Those depictions aren't Oestreicher's cross to bear, but for the past five years, he's been collecting photos of what he believes are the worst nativity scenes ever made and posting them on his blog.
"I find the ones that depict the nativity with cats or dogs to be hideously laughable," Oestreicher said. "Same with the kitchen timer that features Jesus, Mary and Joseph."
But Oestreicher's comments regarding the nuttier nativity scenes have made some people cross.
"I've had a few sour comments about how the blog post displeases God," he admitted. "But I point out that this is the same God who created laughter."
Though Oestreicher used to think that depicting the birth of Jesus with rubber duckies "sucked," but had an epiphany that helped change his tune.
"These are peoples' whimsical attempts to engage in a profound mystery," he said.
He's even found inspiration from some nativity scenes that helped him explain the concept of God and Jesus to a group of junior high school students.
"I told them, 'Imagine a giant Lego set and you decide to go into the Lego scene,' " Oestreicher said. "That's what God did when he sent his only son down to Earth."
Popular in the Community