Nine lives aren't enough for some people -- and if you truly love your kitty, that's reasonable.
There might be other ways to pay tribute to your foregone felines, but we at HuffPost Weird News love Fran Bailey's five-kitty tattoo tribute.
The shame was just too much in 1954, when an 8-year-old boy received a girl's bike as a gift. He ditched it in the woods of Vashon Island. Mother nature did the rest.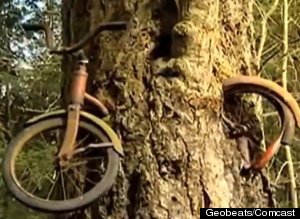 Helen Puz, now 99 years old, can still recall the story of how her son Don unwittingly planted the seeds for what has become a weird news legend. If you visit, spin the front wheel for good luck. It still turns.
Scroll through the rundown below, and then vote for the top weird news story at the bottom of the page.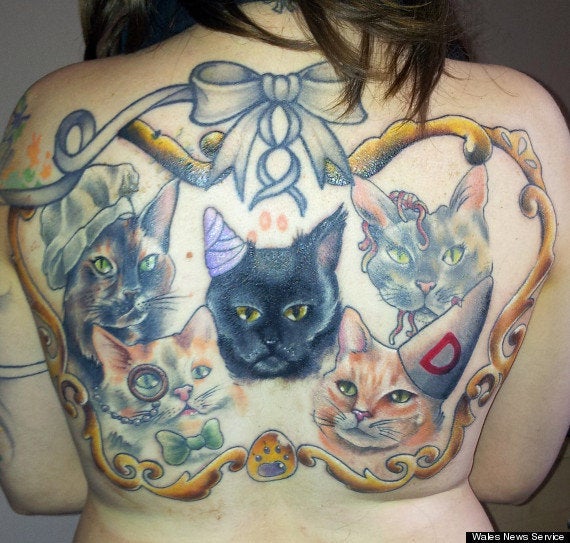 (Jan 1-6) Top Weird News Stories