Stumped for a Valentine's Day gift?
If you can't find the right card, can't express your love with flower, and don't want to purchase candy, there's another thing you can give your beloved -- a Guinness World Record.
Try for the world's longest kiss. Win or lose, it makes for a memorable day, and it shouldn't cost much more than a box of caffeine pills.
It'll be cheap, but not easy.
The current record-holding smooch is 58.35 lip-smacking hours, set in Thailand last V-day by Ekkachai Tiranarat and Laksana Tiranarat. They competed against nine other couples, including a pair of septuagenarian smoochers.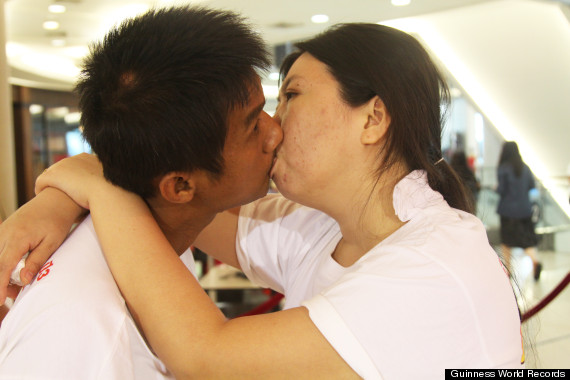 Another record for you and your sweetheart to aim cupid's arrow at -- most hugs in a 24-hour period.
The record is 8,709 and was achieved by American Jonathan Sexton at the Bonnaroo Music and Arts Festival in Manchester, Tenn., on June 11, 2010.
Sexton didn't focus his attention on one person. He was hugging anyone who was willing, male or female. He wasn't being trampy. He was raising money for United Way's "Restore the Dream" fund, to aid flood victims in Nashville.
Other love-oriented records are even more difficult. You'd better start as soon as you can if you and that special someone want to have the world's longest marriage. Herbert Fisher and Zelmyra Fisher were together 86 years, 9 months, and 16 days. It was a love that lasted until Herbert's death on Feb. 27, 2011. He was 105.
(Story continues below)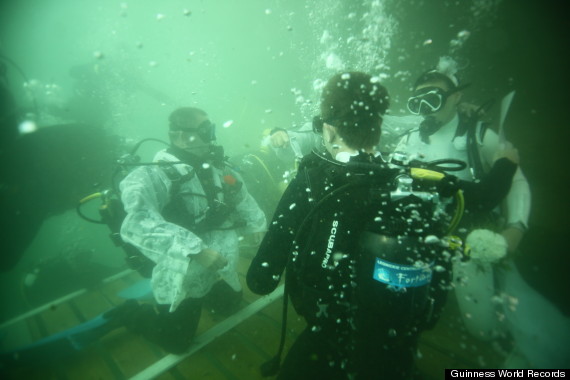 That was set Aug. 27, 2011, when 303 divers attended the marriage ceremony between Ewa Staronska and Pawel Burkowski. The two got hitched at the Koparki Diving Base, in Jaworzno, Poland.
The record for largest chocolate truffle is 1,768 pounds, 11 ounces. The giant sweet was achieved by Italian confectioners Mirco Della Vecchia and Andrea Andrighetti at the Sigep Fair in Rimini, Italy, on January 21, 2012.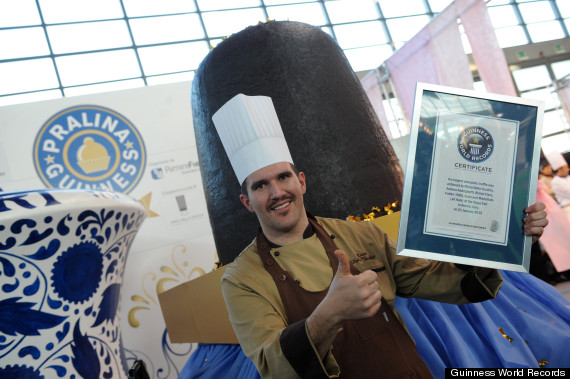 The Guinness World Record for the largest box of chocolates is a Thorntons Moments behemoth weighing 3,725 pounds. It was 16 feet, 6 inches long, 11 feet, 2 inches wide and 3 feet, 3.5 inches deep when officially measured on April 2, 2008.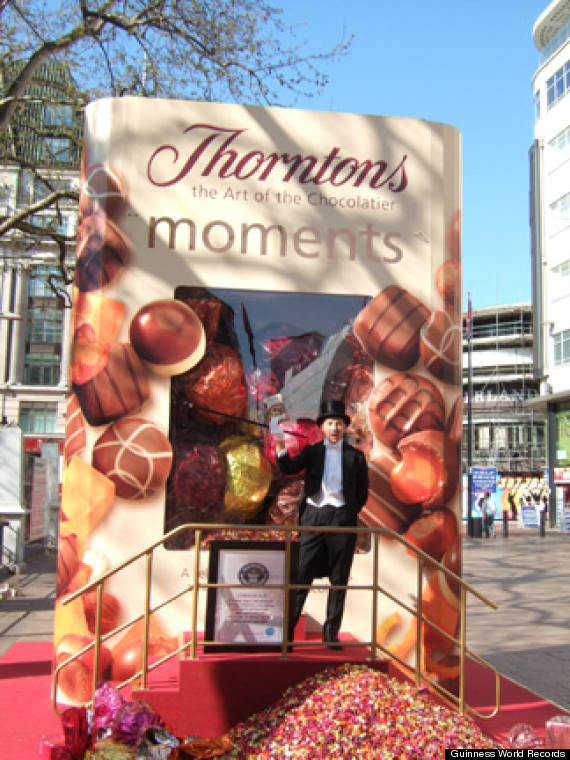 Finally, while your Valentine may have lots of teddy bears, he or she will have to go a long way to beat Jackie Miley.
When her collection was officially given the record on March 11, 2011, she had 7,106 different teddy bears. She's added more since.
Miley began collecting the bears in 2002, and keeps her collection in a little house of their own called Teddy Bear Town. It is located across the street from her apartment in Hill City, S.D.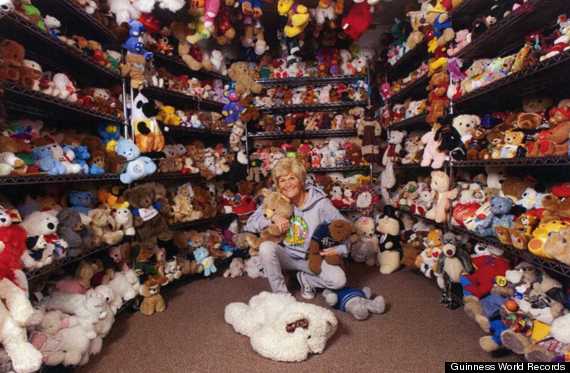 Support HuffPost
The Stakes Have Never Been Higher
Related
Popular in the Community