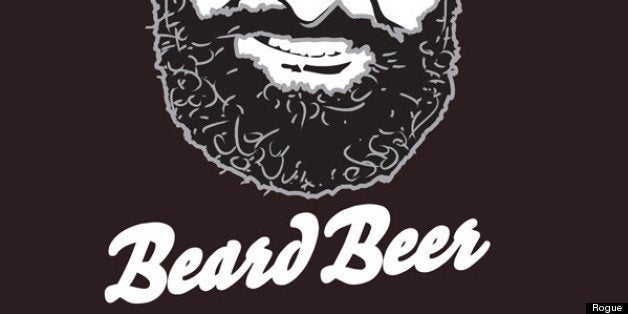 Some American beers SOUND like they're made of horrifyingly weird things, but in the end, the most actually bizarre thing about Dogfish Head is that someone in Delaware is actually doing something. In countries ranging from Scotland to Rwanda, though, the ingredients live up to the wonderfully odd names. Here's a sampling of some of the strangest.
Kelpie Seaweed Ale
A product of Scotland, this beer (pictured above) uses "bladderwrack seaweed in the mash tun", because nothing whets the tastebuds like the phrase "bladderwrack seaweed". After drinking it, one blogger asked himself, "What just happened in my mouth?"
Banana Beer
This is a traditional drink of the Maasai people in Kenya, but a company in the Netherlands called Mongozo is currently hawking this and other atypical beers almost everywhere but the US (who wants a quinoa beer?). A commenter on BeerAdvocate says it tastes like "liquid banana candies"! A seal of approval, if there ever was one.
Trog Wit
Despite Fergie being known for her humps and sick dance moves, she has nothing to do with Tel Aviv brewery Dancing Camel, which knocks out a citrus fruit beer (using the etrog) in honor of the Jewish holiday Sukkot. Dancing Camel also makes a cherry vanilla stout during Hanukkah that tastes like jelly doughnuts.
Ferry-Aged Beer
This porter from a Tasmanian brewery gets aged in a French oak casks while sitting on a ship called the Spirit of Tasmania for as long as it would've taken beer to get from England to Australia in the old days.
Ice Cap Beer
Coors famously uses Rocky Mountain water for their beer, but the Greenland Ice Cap brewery produces a number of different styles using water from one of the ice caps. The ice used in the beer is somewhere between "2000 and 180000" years old, which would make for the most epic Born On dating ever: 13 A.D.
Umqombothi
If you've just experienced a ritual circumcision in South Africa, you're gonna need a drink. Lucky for you, it's customary to be poured a cold glass of beer made from maize after the procedure. It's said to be sour as hell. And here's how you can make it at home.
Aass Beer
This is a real brewery in Norway that makes fairly standard beers. They might consider selling them in America with the slogan, "Aass: Good 'til the Last Drop". Ok, probably not.
Chicha Beer with Coca Sek
The Chilean people have been making a corn beer called chicha since at least the 19th century, and some people enjoy mixing it with Coca Sek, which is made from coca leaves. It's like nature created a (potentially deadly) energy drink!
Beard Beer
Here's one beer made in America that's so bizarre it deserves a spot on this list of funky international brews: one that uses a new strain of yeast "propagated from a sample of the brewer's beard." USA! USA!
Popular in the Community