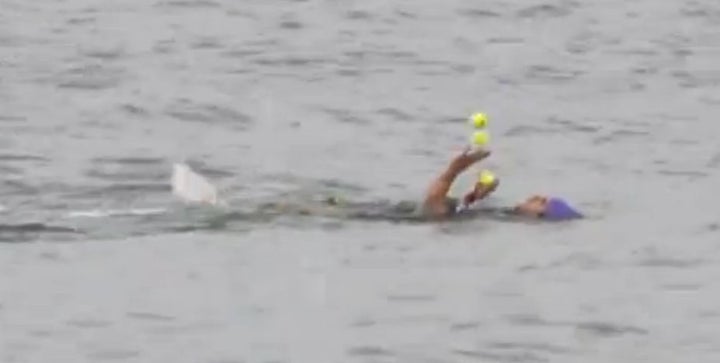 An athlete made history with his balls this year by setting one of the strangest world records imaginable: Completing a triathlon while juggling the whole time.
Joe Salter, a 31-year-old public school counselor from Pensacola, Fla., pulled off the incredible achievement on April 21 when he swam a quarter-mile while juggling three balls, then biked 16.2 miles while juggling two balls in one hand and ran four miles, also juggling.
The ballsy record earned Salter a certain amount of fame and now the honor of being the person who set the weirdest world record of 2012, according to RecordSetter.com, an adjudicating agency that has found a niche in the competitive world record recording business by allowing people to submit their own wacky world records for consideration.
Salter's amazing stunt is still garnering praise and admiration around the world, but especially from fellow "jogglers" like Perry Romanowski, who runs JustYourAverageJoggler.com, a website dedicated to the sport.
"Before him, no one was able to figure out the swimming part of the triathlon," Romanowski told The Huffington Post. "He was the first one. He's like Roger Bannister breaking the four-minute mile. Now that he's done it, other people will do it too."
However, it wasn't easy picking the weirdest record of the year, according to RecordSetter.com co-founder Dan Rollman.
"Selecting the Record of the Year was an extremely difficult decision," he told The Huffington Post by email. "There was heated debate in our office about which feat deserved the recognition. That said, a juggling triathlon is a landmark human achievement, right up there with putting a man on the moon. We were proud to bestow it with the top spot honor."
Besides Salter, other weird record-holders include Pete Moyer, who performed 10 chin-ups in a row while swiveling a hoop around his hips; Zakk Shanks, who managed to ride his unicycle 30 feet along the floor of a swimming pool; and rapper Street Light, who managed to freestyle rap for 13 hours in a row.
"Every year, we are surprised and delighted by the creativity of the RecordSetter community. 2012 brought our most outlandish, unique and extraordinary submissions ever," Rollman said.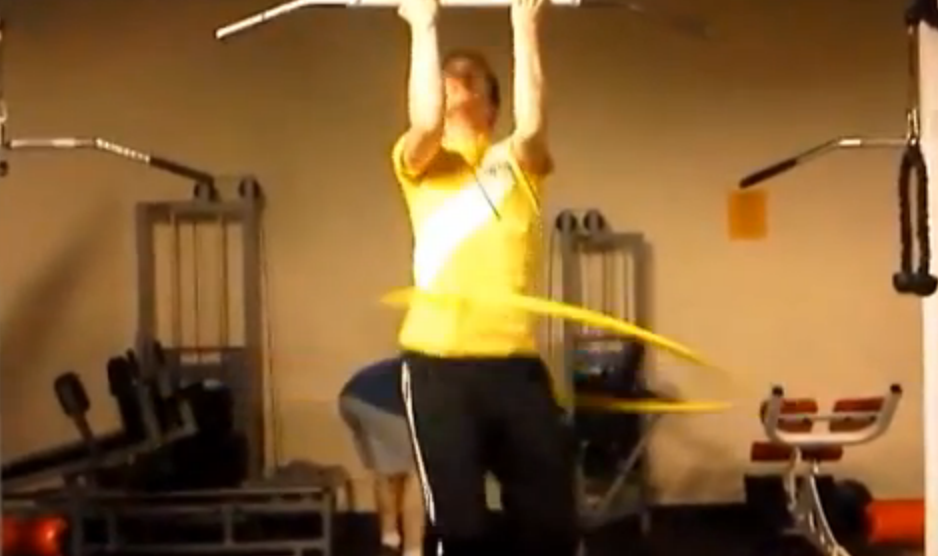 Weirdest World Records Of 2012
Popular in the Community