This originally was written while my kids were five and three years old. Even though they are older, I still feel like a cruise ship director.
--------------------------------------------------------------------------

Years and years ago, I went on my first and only (as of yet) cruise. It was the glorious Jubilee from Carnival (and by glorious, I mean it *was* glorious . . . circa 1987).
It was also pretty much free since Harrington won it as a prize from a local travel agent that was next to the place we bought pizza every week. Turns out that "pretty much free" does not include alcoholic beverages, which didn't seem like a big deal at the time since we never used our credit card and just added everything to our tab.
The great thing about a cruise is that everything is planned for me, and I don't have to worry about driving. Especially if I had been drinking margaritas since 9:30 a.m. on a beach in Cozumel and snacking on taquitos while singing along with the Rolling Stones' "Honkey Tonk Woman" at the top of my lungs that was blaring from that little boat docked near the beach.
Other highlights of the cruise included but were not limited to the following:
Free range of the soft serve ice cream station (ahh, just like the good ol' college cafeteria days)
Yummy rum drinks and buckets of beer
Towels fashioned into little animals
The cruise director was always telling us what to do at the ports (like drink margaritas and eat copious amounts of fried Mexican food). During these daily briefs, he would also tell us what fun stuff there was to do at night on the ship like a dance party, a magic show, dinner. The list was endless.
Some days were designated "Fun Days at Sea." On these days, there was nothing organized, but lots of options like the pool, gambling, and ordering more buckets of beer. There were plenty of ways to entertain myself on this floating party bus.
Now as we are in the midst of summer vacation, I realized that my life is strangely similar to life on a cruise ship.
Except I am the cruise director and the kids are the passengers.
I have arranged Fun Fridays in which we go the park, out for lunch, the pool, and swim lessons.
On Mondays, there is story time.
Marie will be partaking in cooking and karate camps.
There are play dates galore.
Family time spent at my aunt and uncle's cottage by the lake.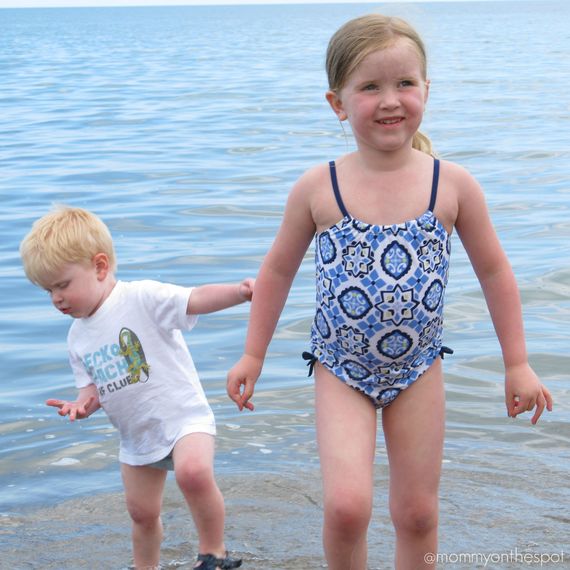 Pretty soon I will be making announcements such as, "Now serving goldfish crackers and apple juice on the Lido Deck" and "Be sure to join us for dinner at 5:30 in which your server (also the cruise director) will be serving spaghetti and meatballs. Pants optional."
It's nice to be the Fun Parent. You know, the one who gets to do fun things that don't involve dropping off and picking up from school, cleaning, making meals (I am now the stage of parenting that sandwiches are an acceptable dinner). As Clare said in Modern Family, "I'm making my kids love me!" Who cares, right?!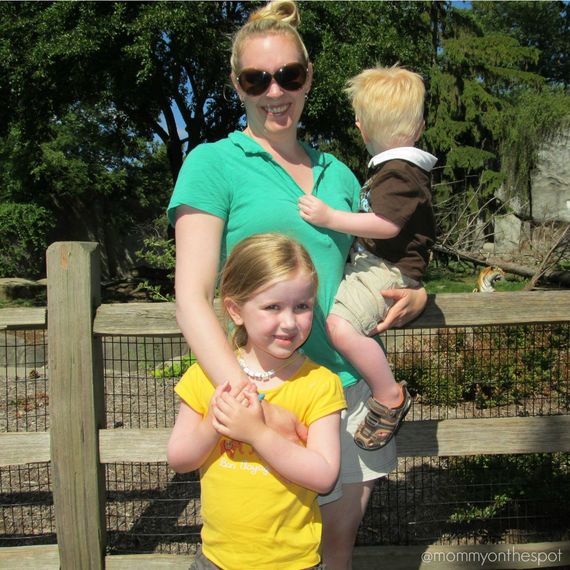 _________________________________________________
*A version of this appeared previously on Mommy on the Spot.
Erin Janda Rawlings is mom, a wife, and creator of the blog Mommy on the Spot. She is also a freelance writer and an adjunct professor at Walsh College where she teaches the course Social Media Strategy for Business. Erin is also writing her first book.