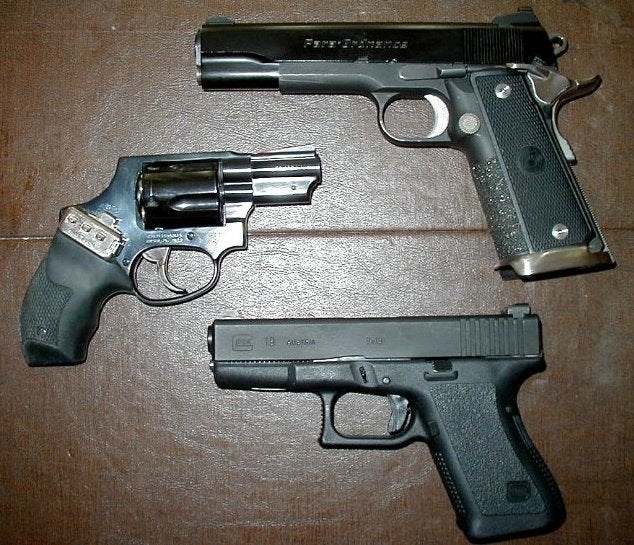 I've been blogging repeatedly about the overwhelming crime problem plaguing my neighborhood. When our car was stolen or when the windows were smashed out, I knew crime was up all across the city. After having a gun stuck in my face on the front porch and a homicide a block away just a few weeks ago, I started altering my usual routine.
Over the past couple of weeks other neighbors have been robbed. One poor man has been broken into 5 times in the past 5 weeks. Our next door neighbor caught a stranger climbing in someone's window. Thursday, a few blocks from our home an Indianapolis police officer was shot in the head.
The man was in a car spotted in the 1400 block of Bosart Avenue, Thompson said. Undercover officers called for backup by uniformed officers, and shortly thereafter, the confrontation occurred.

The suspect, a 36-year-old man who had a female passenger in his car, stopped in the parking lot of the Kroger grocery store in the Linwood Square shopping center, 4445 E. 10th St., where he got out of the car and fled on foot, Thompson said.

Police chased him on foot south and then southeast, down Linwood Avenue, through the Linwood Court Apartments and toward Euclid Avenue. Gunfire was exchanged behind the apartments, Thompson said.
That's the Kroger I shop at regularly; that's my grocery store. This is my neighborhood, dammit.
One house is abandoned now. Another is empty after it's owners moved somewhere else - because of the crime rate.
Our neighbors down the street got caught in the aftermath of a shoot out when two wounded men staggered to their house bleeding and clutching guns. One of them died on the porch.
Family pets have been stolen from yards. Air conditioners have been scavenged for the copper tubing and some of us are having to chain down our units to keep them from walking off. Garages have been broken into.
I used to sit out on the front porch often and work on the site. If it was a nice day, I could sit out there and blog and enjoy the day. Now, I'm too afraid I'd be advertising that there's a computer in the house. The neighbor three doors down had their laptop stolen when they were robbed.
And after dark? There's no way I'm going out onto my own front porch. I got a pistol pointed at me the last time I did.
We don't have a TV in our front room so no one will see electronics if they peek in our windows from the porch or front of the house. We won't take the dogs out for a walk after dusk anymore. Every house on the block leaves the front porch light on all night every night to try and deter criminals.
We've adopted a boxer and a pit bull for their size and protection ability. I sleep with a club next to my bed.
Indianapolis Police Chief Michael Spears called Officer Jason A. Fishburn a hero and asked the community to pray for him.

He said Fishburn suffered a "devastating'' gunshot wound to the head and remained in surgery about 9:30 p.m. Fishburn, a five-year veteran of the department, is married and comes from a law enforcement family, the chief said. His father is an Indianapolis police officer and his uncle is a retired U.S. Marshal, Spears said.

"Officer Fishburn is our hero. Officer Fishburn was out here doing everything that the citizens of this city want from their police department,'' Spears said at a news conference at Wishard. He was flanked by Mayor Greg Ballard.

"I'm so proud of him,'' Spears said. "Please pray for Officer Jason Fishburn.''
My heartfelt prayers are with the young officer and his family. Officer Fishburn has taken a bullet to the head for my neighborhood, my block, my street. He helped to apprehend an alleged murderer a few short blocks from home. Prayers are the smallest thing I can offer him and his family.
Indianapolis Mayor Ballard wanted to be "in control" of the police force so he could solve our crime problem from last (election) year. So far, I see terrorized neighbors, abandoned houses and police officers being gunned down behind our only remaining grocery store.
But I sure as hell don't see the crime rate going down.