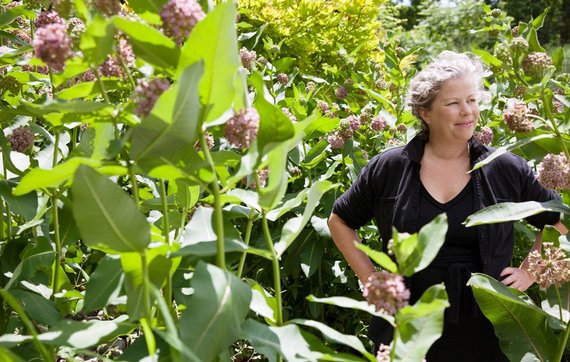 Photograph by Cedric Angeles
Hi, you might know me from my Maria's Farm Country Kitchen blog and my cookbook Scratch, or as the author of Organic Manifesto. You might know me as CEO of Rodale Inc., the company that started the organic movement in America and brings you such well-loved global brands as Men's Health, Women's Health, Prevention, Rodale's Organic Life (where I write a column), Bicycling, and Runner's World. Or you might know me because we met somewhere, on the road, in school, or at a conference. It doesn't matter how you know me, what matters is that you are here. And I'm happy you are.
I'm moving all my blogging, writing, and recipes here because I was ready to settle down and move everything into one house, including my much-loved and highly used kitchen, where you are always welcome and there is (almost) always something good to eat. (I mean there are times when I don't really feel like cooking...At those times we go out, we talk, we snack and realize there is more to life than just food.)
This is a conversation I want you all to be a part of. You can talk to me here; follow me on Facebook, Twitter, Instagram, or Pinterest; or email me at:

maria@rodale.com

. I will regularly be posting more new recipes, deep thoughts, strong opinions, tips, and techniques for a healthier, happier life, including organic living and gardening. Fun! More to come!
Wishing you health, healing, happiness and love,
Related