In the '60s, former background singer Miss Robbie Montgomery toured the country and sang backup for the likes of Ike & Tina Turner, The Rolling Stones, Stevie Wonder and Barbra Streisand. After suffering a collapsed lung, Miss Robbie could no longer perform, and instead, poured her talents into a new creative venture: a soul food restaurant called Sweetie Pie's. With multiple locations now open in St. Louis, Miss Robbie is making plans expand her soul food empire to Los Angeles.
While in Hollywood to scout out the new restaurant location on her OWN reality show "Welcome to Sweetie Pies," Miss Robbie looked up her old friend Stephanie Spruill. The duo, who used to sing backup together for Nancy Sinatra, reminisced about the huge pressures of being on stage with the famous singer.
"We had to be hyped before we went out there," Stephanie said. "Because Frank Sinatra would be right there in the audience watching us."
Though Miss Robbie said she hadn't sang in years, Stephanie convinced her to belt out a few notes with her.
"Now, I haven't sung in years because of my lungs, but when I was a background singer with Ike and Tina Turner, I learned a lot of lessons about life -- and one is that you don't give up the fight," Miss Robbie said.
Could this mean a return to music for Miss Robbie? "Being around Stephanie has inspired me to want to sing again. Now when I get home, I'm going to go in the recording studio myself," she promised.

"Welcome to Sweetie Pie's" airs Saturdays at 9 p.m. ET on OWN.
Related
Before You Go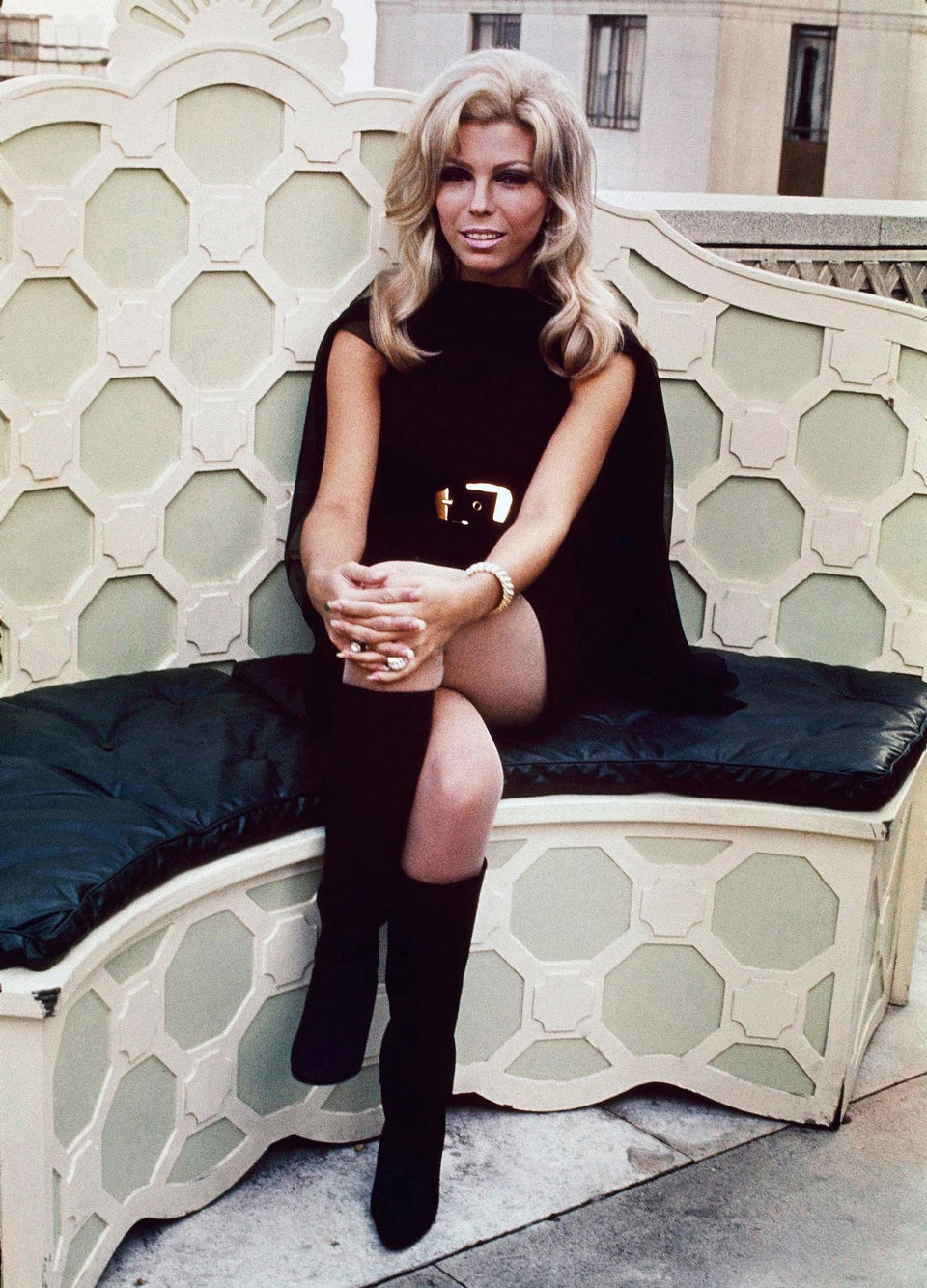 Nancy Sinatra
Popular in the Community