The next generation enterprise software for sales, services and marketing such as marketing automation or customer relationship management (CRM) solutions will deliver personalized and highly contextual intelligence to sales, marketing and services organizations. Context will lead to automated market, account and buyer segmentation profiles with automated sales opportunity scoring, marketing and sales buyer persona profiling, and shaping of buyer-seller engagement processes that are aided by automated consulting services using highly sophisticated, regression based algorithms.
With a reputation of being one of the early Software as a Service (SaaS) investors, Bruce Cleveland is one of the top and most respected technology investors in Silicon Valley. As General Partner with InterWest Partners, a venture capital firm in Silicon Valley, California, Cleveland focuses on investments in the business software-as-a-services (Saas) sector with an emphasis on mobile, cloud computing and analytic applications. Prior to InterWest, he was one of the original members of the Siebel executive team and held a number of positions including SVP, Marketing and SVP, Products. Cleveland also held senior executive roles in engineering, product management and product marketing with companies such as Apple, AT&T and Oracle. Cleveland writes about cloud computing, venture investing and life in Silicon Valley on his blog RollingThunder.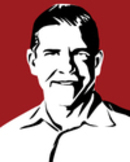 Bruce Cleveland (Twitter: @brucevc ) VC InterWest Partners
Cleveland has differentiated himself from the competitive Venture Capitalist market by being one of the few investors who has built and operated SaaS businesses. Cleveland understands the SaaS business model, the metrics, and the issues that are associated with it. As an early investor of Marketo and Get Satisfaction, Cleveland says that CRM is an opportunity to be transformed and we are beginning to reach the point where the original vision of CRM - the idea of being able to connect the right person, at the right point, at the right time, with the right product, at the right price - can finally be realized, thanks to big data and analytics. Here, Cleveland gives us a sneak peek into the future of CRM.
3 future CRM trends that will improve your business:
Applying demographics to reach consumers in real-time - Cleveland says that CRM is an opportunity to be transformed from a "contact database" to a one-to-one marketing tool that is able to connect the right person, at the right point, at the right time, with the right product, at the right price. He believes that a lot of sedimentary layers in technology had to be laid in place before we could begin to materialize the vision that folks like Don Peppers and Martha Rogers, Joe Pine and Tom Siebel originally had with the CRM industry, but now using next-generation technology that can pull from social media and enterprise data, we are beginning to reach the point where we can provide a relevant offer in real time for companies of all sizes.
"We have a lot of new technology that's emerged that's allowed us to be able to capture people's interests in real time and we're beginning, through these devices, to be able to reach real people in real time; they are with us all the time," says Cleveland, who thinks, "The next phase, CRM 3.0, is a lot less about the capture of a name and address, but it's about applying the demographics of a person who we know something about, and being able to reach them in real time to provide them with an offer of service that's relevant to something that they want."
"CRM will be at the heart of digital initiatives in coming years. This is one technology area that will definitely get funding as digital business is crucial to remaining competitive," said Joanne Correia, research vice president at Gartner. "Hot areas for CRM investment include mobility, social media and technologies, Web analytics and e-commerce."
Personalized engagements aided by big data and predictive analytics - The most important part in driving CRM 3.0 is that you have to have a tremendous amount of data and it needs to be available in real time, and it need to be fine grained in order to be able to make the offer relevant, otherwise it risks being annoying. "The first problem to solve in this predictive science area is to make sure you are capturing fine grained, detailed data in real time and then being able to provide a set of analytic services that the predictive science runs against. So it has many more data points to run its algorithms against, which then generates a better or more effective prediction," says Cleveland.
Cleveland has invested in a company called C9, which uses the transactional data out of Salesforce, and now out of Marketo, which they append with social to generate revenue predictions. Used by known companies such as Google, Yahoo, Pandora, 4M and LinkedIn, C9 processes and builds models about $2 trillion revenue and about 60 billion transactions to predict down to the deal level what's going to close in that quarter. According to Cleveland, after two or three sales cycles they are getting anywhere from 83% to 92% accuracy.
Cleveland thinks we are going to see a bunch of companies emerge, and we already have, that will attempt to do similar things with these next-generation architectures. He notes that these companies are not replicating CRM as we know it. "They're not replicating the transactional systems, those are all in place. They're generating systems of engagement, the ones that sit on the systems of records, to use and process that data and actually deliver what we hoped to predict 20 years ago," Cleveland explains.
Stronger marketing and sales customer acquisition funnel integration and automation - Adding value for the salesperson by automating beyond the top of the funnel - This transformation of CRM tilts the value scale to the users, rather than just being a transactional system built for the company to manage and oversee the salesforce. Cleveland says these new systems deliver something to the sales rep by telling them, out of their portfolio of opportunities, which deals are the most likely candidates to close and therefore are the ones they should focus on.
These new and improved CRM systems, like C9, can also identify sales reps that may be really good at prospecting, but may not be great at closing, revealing to the manager and the rep what deals they might want to work on together, allowing the manager to coach the rep in areas where he or she might not be as strong.
We can expect to see marketing automation move from it's comfortable place at the top of the funnel, to the opportunity stage, where there will be automation based on the buyer signal and all of the associated social activities. We can also expect more sophisticated levels of reporting, predictive analytics and regression analysis from the time the opportunity is created in CRM, the opportunity is closed and won and even throughout the customer life-cycle with programmatic and automated loyalty and advocacy programs.
You can watch the full interview with Bruce Cleveland here. Please join me and Michael Krigsman every Friday at 3PM EST as we host CXOTalk - connecting with thought leaders and innovative executives who are pushing the boundaries within their companies and their fields.
Popular in the Community