Followers are the powerful players in the Age of the CEO Statesman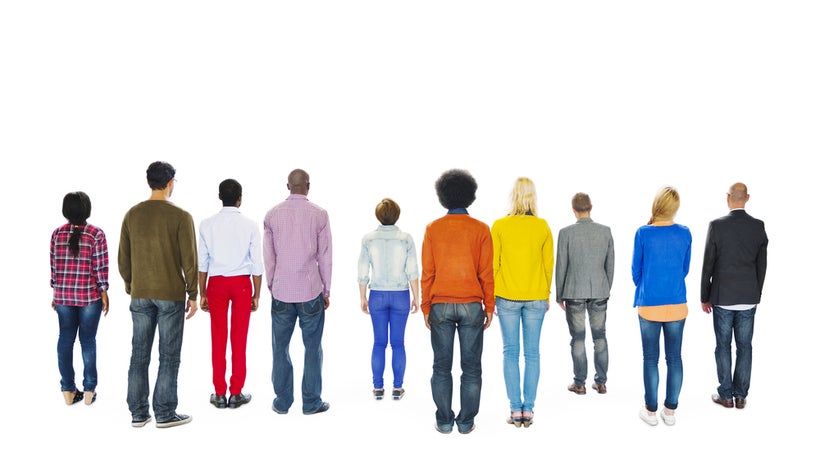 Public, private, and civil society had always been focused on leaders, but 2017 will mark the end of traditional Leader-Follower models, and will be remembered as the start of the Citizen-Leader era in the Age of the CEO Statesman.
A number of recent attention-grabbing episodes underscore the rise of the follower in American life. For example, Uber has found itself on defense in a slew of public relations crises that have culminated in CEO Travis Kalanick temporarily stepping back from the company's leadership.
The United Airlines incident in April became an instant classic example of the power of social media and the Citizen-Leader, when a user-generated video of a man being violently removed from a flight became the nation's top news story for several days. The situation was not helped by CEO Oscar Munoz, who released a series of awkward apologies that only exacerbated the controversy.
The stream of controversies at Uber further reveal a difficult adjustment to an environment where all customers and employees have a platform to make themselves heard. In January, the company ran afoul of its user base when it took advantage of cab drivers protesting President Trump's travel ban, and gave rise to the #DeleteUber campaign, which urged users to start using competitor Lyft. Susan Fowler's blogpost followed soon after, detailing the sexual harassment she experienced in her year as an Uber engineer. One employee empowered with a blog was able to stand up to one of Silicon Valley's best-known companies.
The United example is another reminder of just how much access to technology and social media have changed our global culture. Imagine the incident before everyone on the flight had a video camera in their pocket and could instantly turn from bystander to journalist. There would have been anecdotal reports of the incident, but without the intense sound and visuals, many traditional reporters wouldn't have had enough on which to build a story. Once again, the followers – in this case the passengers who took it upon themselves to capture and spread the story – became the leaders.
I've written extensively about the emerging Age of the CEO Statesman -- a major shift in American and global political culture in which corporate executives have the opportunity to leverage their impact to push for social change, and in which citizens will increasingly look to executives, rather than just to politicians, as change agents. Given the gridlock and pessimism emanating from Washington DC, this shift holds the prospect for major change at scale.
Often when I describe this emerging power shift, I am asked about the risks of imbuing such great power in corporate leaders, who do not have the checks and balances that are built into our government. This is a fair concern, but it does not account for the complementary trend taking place concurrently: the evolution of the follower into what I call the Citizen-Leader. As the Uber and United examples (and many, many others) show, CEOs are held more accountable today than ever before. Where just a few years ago CEOs were mainly focused on winning the approval of board members, major shareholders, perhaps employees, and a select group of journalists, today every decision, utterance and gaffe is subject to endless analysis by anyone who wishes to follow the CEO and critique him or her on social media.
This is a critically important and a positive development. But as the power of the follower wanes and the role of the newly minted Citizen-Leader continues to grow, they must also recognize the responsibility that comes with their public voice. It has been all too easy for followers to passively monitor leaders and throw grenades without thought or repercussion. Just as we expect our elected officials and corporate leaders to act responsibly, it's time to expect responsibility from stakeholders and constituents.
This means truly understanding an issue before commenting on it. It means pausing to think about a situation from multiple angles, even if it means your Tweet or Facebook screed may go out a few seconds later. It means understanding that real power comes from being for things, not just against them. And, it means not taking down a leader because they have made an embarrassing yet understandable mistake; having the compassion and the wisdom to show restraint. As citizens, we are increasingly resistant to politicians that seem to speak and never listen, scream and never whisper. Citizens/consumers must increasingly act as they expect their leaders to.
The dynamics between public and private sectors, and traditional leaders and followers, have shifted. Things are moving fast. We are on entirely new and unfamiliar terrain. There is great peril for those who fail to tread carefully. But for all of us – leaders and their stakeholders – there is tremendous opportunity to remake and reimagine our social and economic structures. This can only happen if all of us step up and take responsibility for our actions, big and small.
Calling all HuffPost superfans!
Sign up for membership to become a founding member and help shape HuffPost's next chapter
This post was published on the now-closed HuffPost Contributor platform. Contributors control their own work and posted freely to our site. If you need to flag this entry as abusive,
send us an email
.