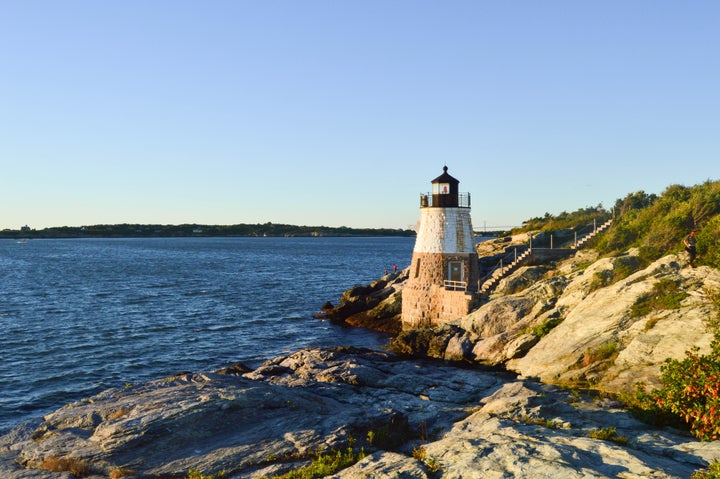 Driving across the bridge into Newport you'll feel like you're being transported a century back. Picture-perfect Newport is so photogenic it's almost hard to believe any destination would be as charming in real life, yet it is. Packed with history and culture, this small Rhode Island town packs a punch.
Known as the Sailing Capital of the World, modern day Newport's calendar is full, including jazz and folk festivals, regattas, a holiday boat parade, a flower show, and restaurant weeks in both spring and fall. Plan for at least three nights as there is a lot to see.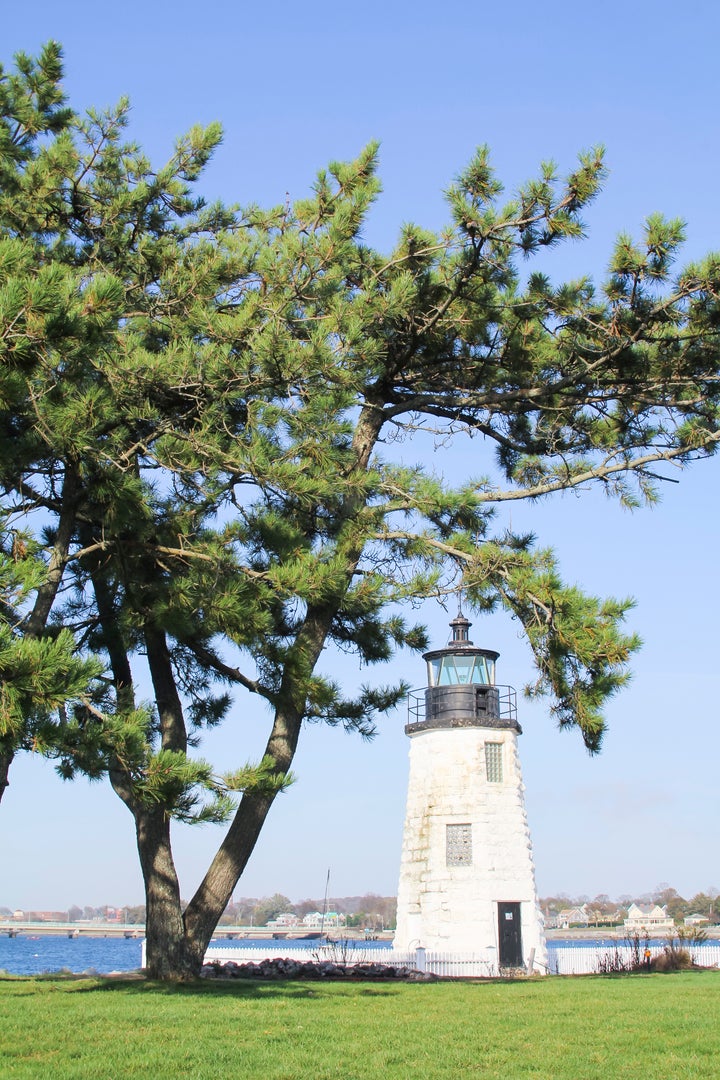 With many historic options for lodging, Newport is a town sweet enough for locals to want to hang around, while staying savvy for the tourist to take note. One of the most unique resorts is Gurney's Newport Resort and Marina, situated on Goat Island and completely surrounded by the water of Narrangansett Bay. One of two on the East coast (the other in Montauk), Gurney's Newport offers the quintessential New England experience with all the added bonuses of a full service resort. Designed in a modern style with a classic nautical spin, Gurney's Newport is just a quick walk or bike ride from downtown's shops and eateries, though there is plenty to do right on Goat Island.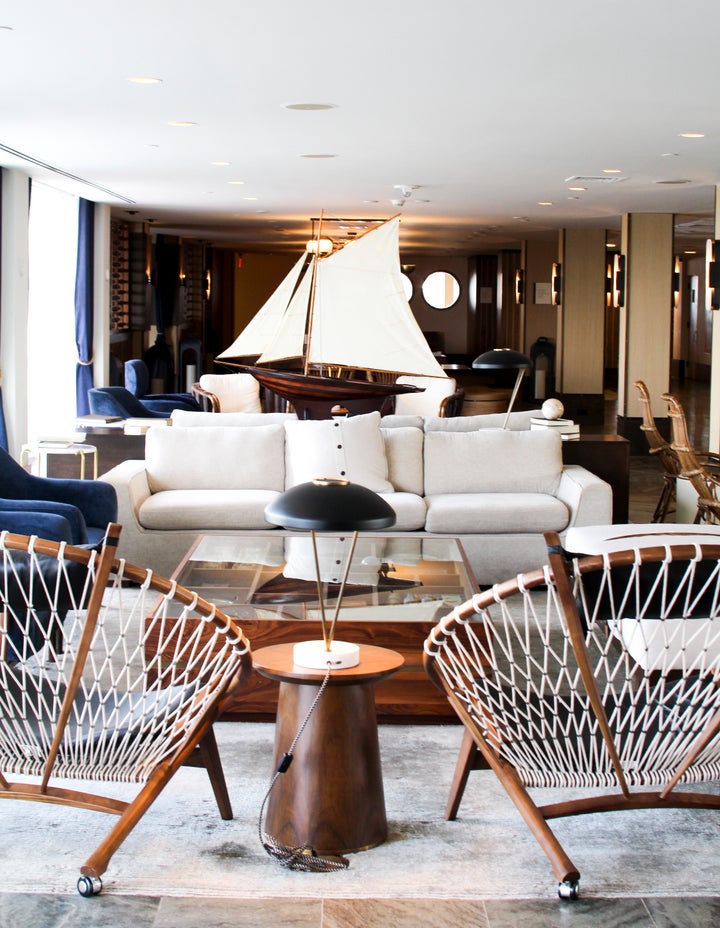 Spend an lazy morning with a book on the wraparound deck, book a spa service or go for an invigorating dip in the outdoor saltwater pool. Gurney's Newport serves strong New England vibes with its very own lighthouse straight out of a storybook, white wooden chairs sprawled on green lawns wrapping the 360 degree water views, and fire pits for nursing that glass of wine you've been planning for months. And the highlight? You guessed it: baby goats. Meet William and Cornelius, two pigmy goats who were brought to the property in honor of early Newport's history of colonists using Goat Island as a goat pasture. Make reservations at Scarpetta, the hotel's restaurant. The unparalleled location on the water and fantastic service set up a creative Italian-nuanced dining menu, serving fresh local seafood and a creamy Panna Cotta dessert dish which is rumored to bring tears of pure joy.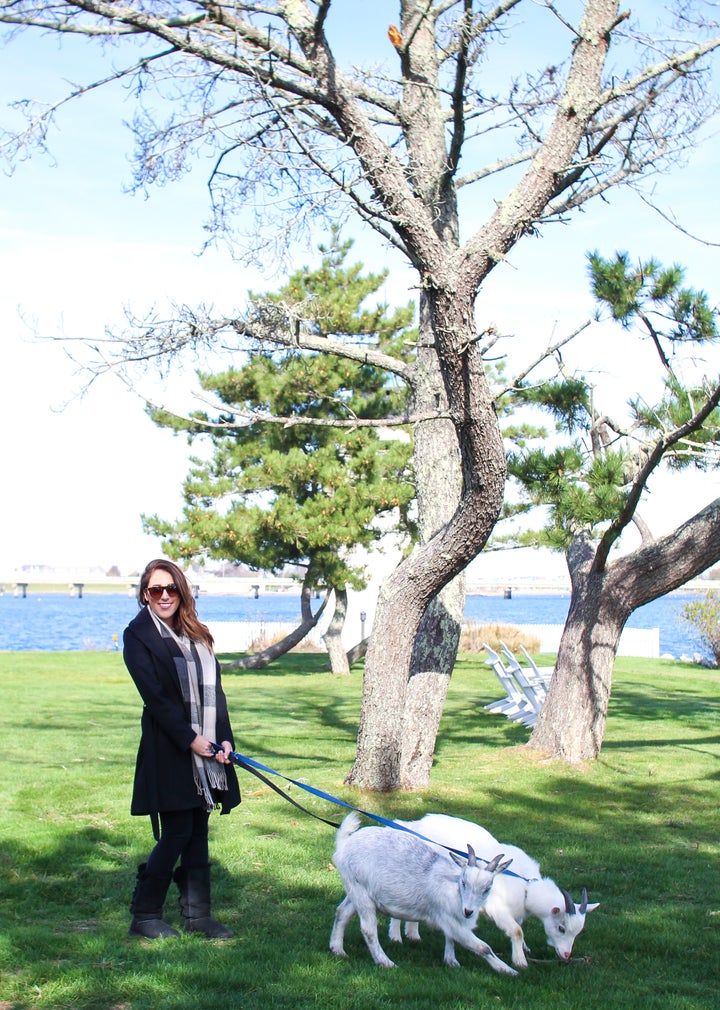 Sure, you can take the shuttle (which runs every 30 minutes) to Bowen's Wharf, but why not take out a vintage-style bike from Gurney's Newport and earn the quintessential New England photo op as you cross the bridge lined with sail boats?
Much sought after by photographers from all over the country, Bowen's Wharf is where crowds gather for drinks, eating, shopping, and boarding the sailing boats for sunset tours. The Madeleine is a favorite, a 19th century style sailboat, offering afternoon and sunset harbor tours. Stop by Clarke Cooke House for the catch of the day, originally built in the 1800's and moved over a period of six months to its current location.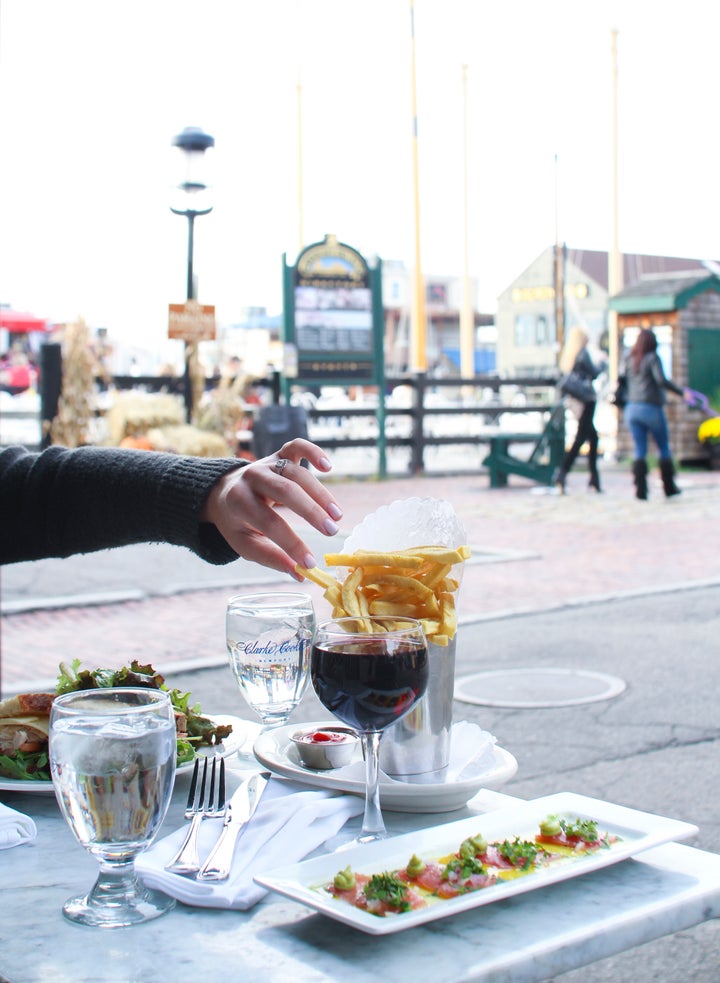 Just across from Bowen's Wharf are many historical landmarks with cultural significance, like The International Tennis Hall of Fame where the first U.S. National Tennis Championship was held in 1881 and St. Mary's Church where John F. Kennedy and Jackie Kennedy married in 1953. Ironically, just a few steps from the town's Starbucks is Queen Anne's square, where colonial buildings were burned by the British in the late 1770's and later restored by Doris Duke, the daughter of a wealthy tobacco tycoon.
Leave your camera behind and make reservations at White Horse Tavern, built in 1652 and known to be the oldest tavern in the country. Originally a gathering place for colonists, British soldiers, pirates and founding fathers, these days it serves upscale American cuisine paired with rum drinks in an old-timey setting, complete of course, with creaky stairs, dim lights and stone fireplaces.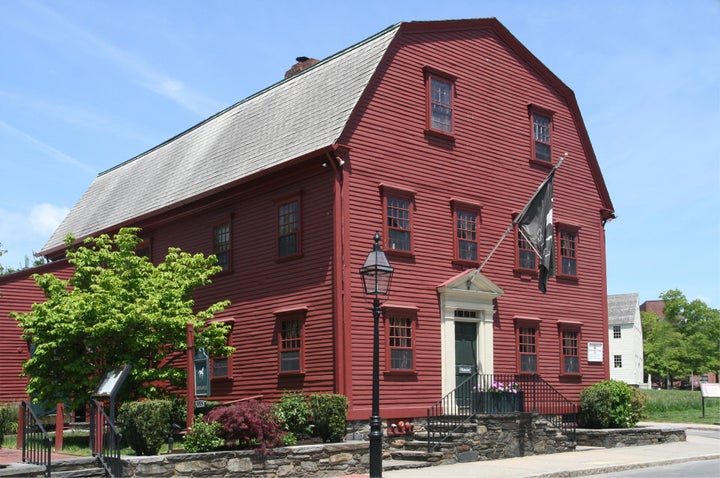 Newport's coastal game is strong, but while the preppy aesthetic and typical New England charm add to its reputation, there is actually some real beach fun here. Summers bring live music and lobster rolls, while fall invites bundled up walks at sunset sipping hot toddies. Choose between three popular beaches (locals call them First, Second and Third Beach), starting at the Cliff Walk. Stunning Atlantic Ocean views on one side only challenged by Gilded Age mansions on the other side, entertain the 3.5-mile path that made the Cliff Walk so famous.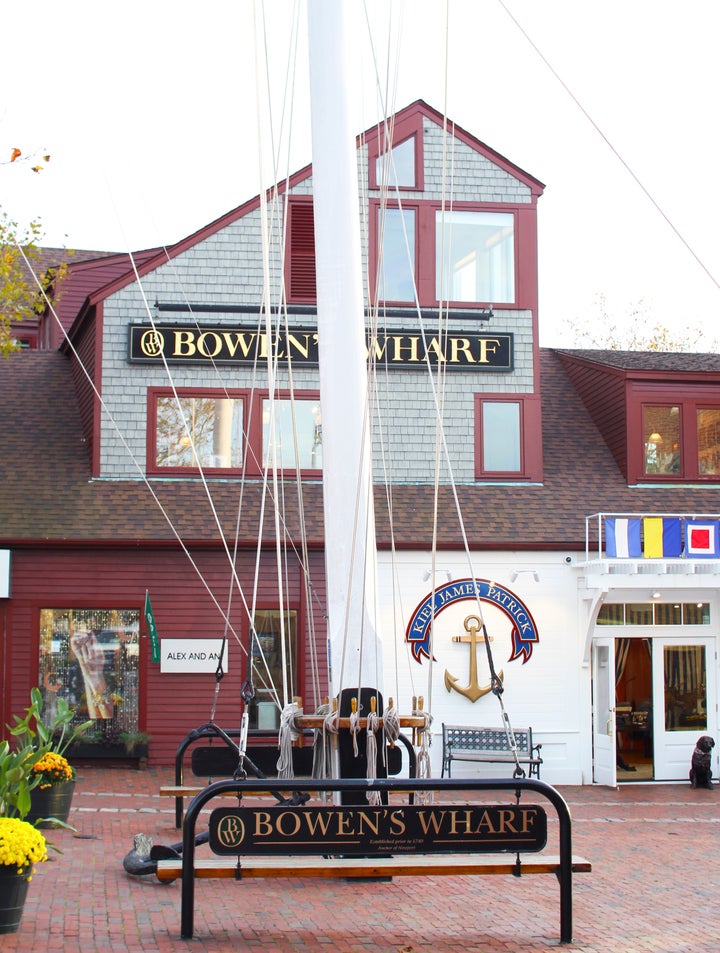 Among the estates along the Cliff Walk is the historic Marble House and Rosecliff, which you might recognize from the epic party scenes in F. Scott Fitzgerald's Great Gatsby's 1974 film. There is also the Chanler at Cliff Walk, a mansion-turned-hotel on the far edge, preserving the era's original architecture and decor style.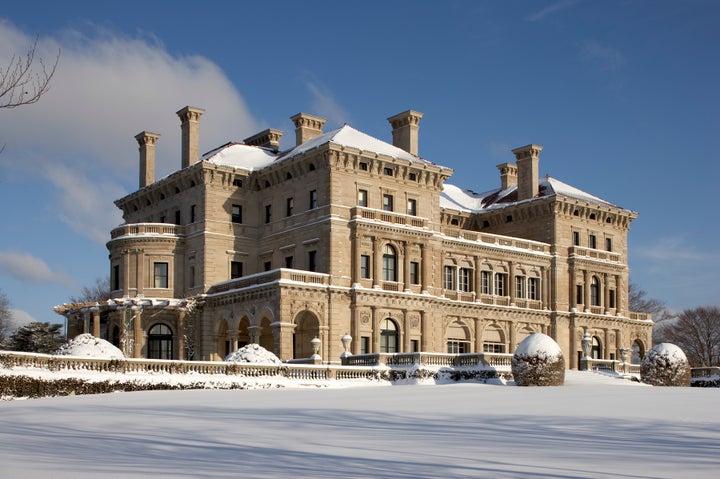 Officially nicknamed "The Ocean State", Rhode Island is the smallest state in the country, covering just over 12,200 square miles. The state's convoluted beginnings have seemingly dissolved into today's uncomplicated Newport, though the two main original ideals remain palpable: Religious freedom, and a strong independent economy.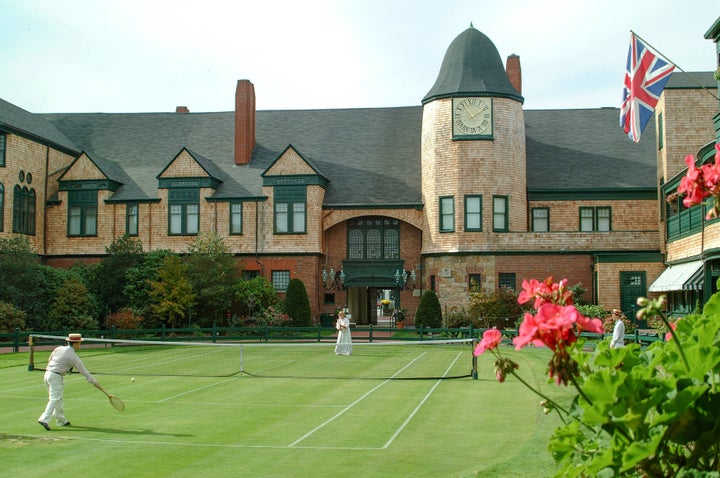 In 1636, while still under English power, it was granted permission for religious freedom, drawing many persecuted groups to settle here and eventually becoming the first colony to declare independence in 1776. Newport is considered the first city in the world where all people could believe and worship freely, and this freedom of expression is woven deeply into the fabric of Newport's culture. One of the largest and most important Colonial seaports in the British Empire, the town's economy is still heavily supported by fisheries, sailing, and tourism.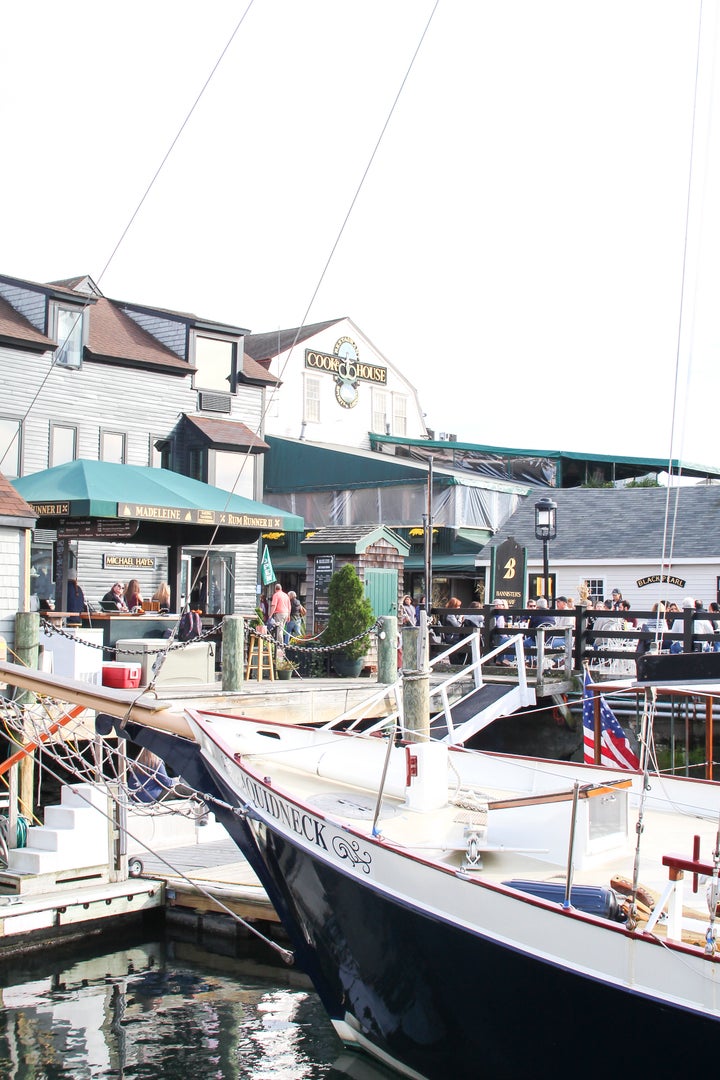 With over 300 original buildings dating before the American Revolution, Newport is filled with stunning buildings humbly camouflaged as local businesses, schools, galleries, and private homes. Newport's collection of mansions residing on Bellevue Avenue represents the high style of architectural design of the 1840 to 1920 period known as the Gilded Age. The term refers to era's economical growth (and greed) and serious social problems, subtly masked by thin gold gilding and perceived riches. The incredible socioeconomic power the newly wealthy had during that period is obvious in the opulence of these mansions, only contrasted by the state's history of struggle for freedom and independence. No photo or written words can do these mansions justice, but guided tours are open to the public, including 125,000-square foot The Breakers built in 1895, The Elms (1901), and Chateau sur Mer, the first of the mansions to ever be built in 1852.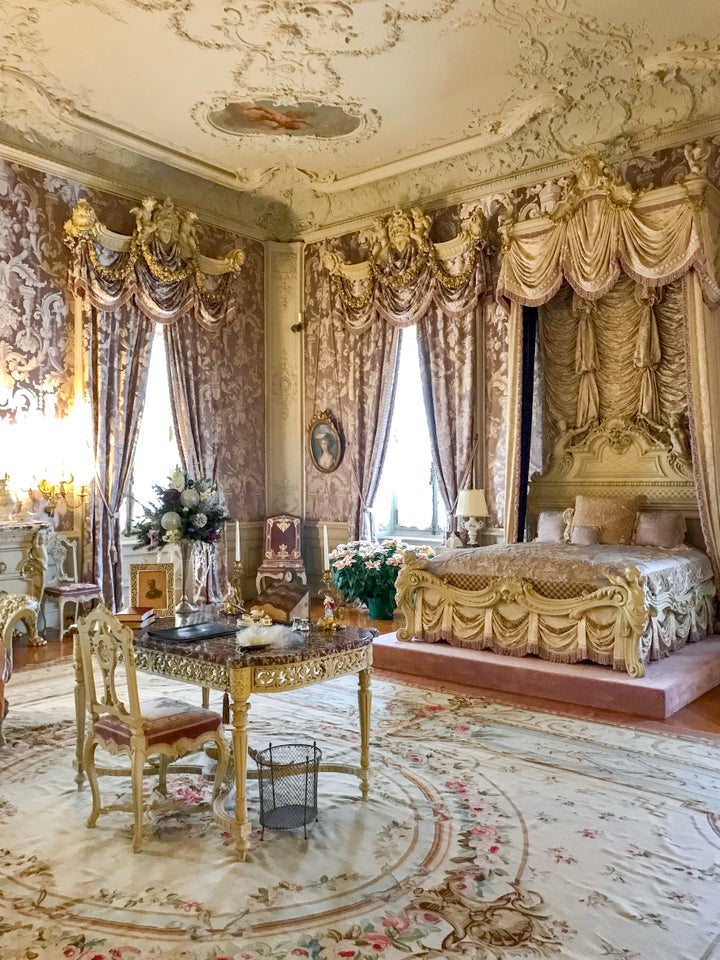 This is where extraordinary Newport lives, behind mansion porticos and underneath intricate chandeliers. But the approachable charisma that keeps it lively to this day is in the brick facades, side-gabled roofs, sandy feet and fresh oysters by the sea. And of course, baby goats.
Come along with me on my travels!
Let's work together! For work inquiries, email me at deborah@societyletters.com
Support HuffPost
The Stakes Have Never Been Higher
Related
Popular in the Community