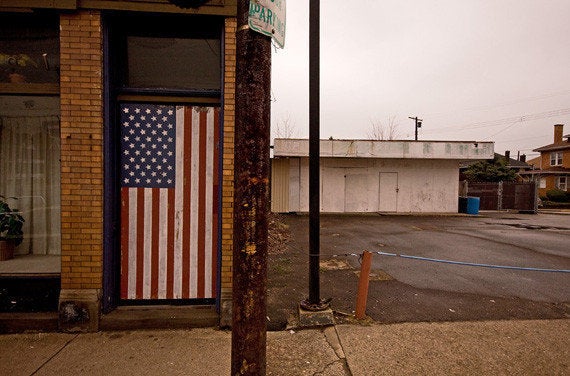 As a photographer and writer, documenting the Rust Belt is a bit akin to a sad dream. While it's true that the material for such an obsession can seem endless, there's a brutal truth that comes from spending so much time wading through the ruins of what, at one time, represented America's prosperity, ingenuity, and Atomic Age hope.
The shuttered factories, boarded-up homes and the abandoned shops — some still supporting a once proud, but now dilapidated neon sign — that dot these cities and towns act as cemetery monuments to the middle-class prosperity these areas once enjoyed.
Detroit, Pittsburgh, Buffalo, Cleveland, and the like get much of the notice, but there were thousands of smaller towns in-between that produced goods and had prospering, even thriving, community structures. Many of those cities and towns now sit as sad reminders, simply waiting for the city council to earmark the funds needed to bulldoze the formerly ornate and, many times, classic structures. As I write this, these buildings are being lifted, only to be replaced by a parking lot or some cheaply built, antiseptic, multipurpose building.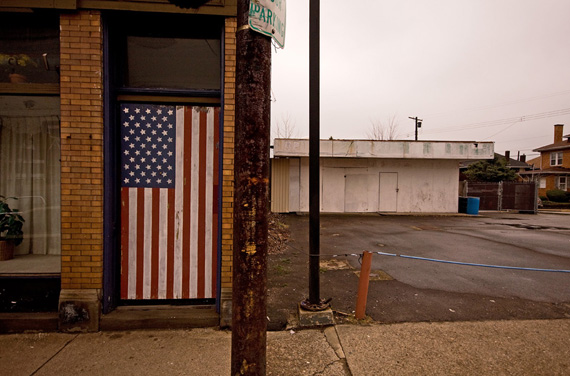 The reason I began photographing these areas, as well as my reason for starting the American Elegy site, was that the captured depictions, mine as well as others, are as much about today's America as it is yesterday's.
In future postings, I'll feature the areas I've mentioned and more, through my work and, at times, the work of others. I hope to occasionally feature some of the wonderful photographers that have their own unique take on the changes that have taken place in America's cultural, social and aesthetic landscape. What I hope emerges from all of this, is not merely an anthropological blip on the radar, but a story — the story of industrialized America and its dramatic trajectory.