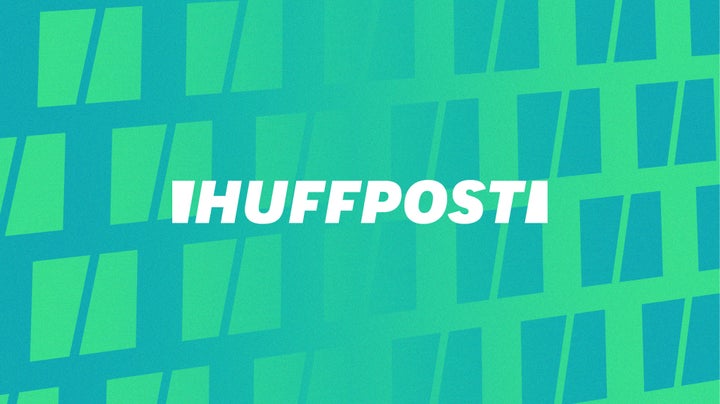 You have probably heard that there are more than 65 million people around the world displaced from their homes by conflict and persecution.  Refugees are waiting years and years in crowded, desperate camps for a shot at resettlement, at becoming an average citizen again.  An unknown portion of these are doubly marginalized and facing a tremendous need: LGBTI refugees and asylees. 
LGBTI refugees and asylees experience a unique set of challenges as they flee their home countries and settle in a new one.  They are frequently more isolated than their non-LGBTI counterparts.  Not only do they face substantial persecution, torture, or death by groups or the government in their home countries, they are also very often persecuted and ostracized by their immediate and extended families.  This leaves them without the most common support system a person has: family.
Subhi Nahas fled the violence in his native Syria in late 2012.  Afraid of being identified as gay because of his voice, he paid the taxi driver smuggling him across the border to tell police that he was mute.  As a child he was bullied and harassed because of his gender expression; his family sent him to a psychiatrist for depression and when they learned he was gay, he essentially became a prisoner in his own home.  
As his country plunged into war, Subhi lived in fear of the reactionary forces coming to power in Syria who pledged to cleanse the country of "those engaged in sodomy" and committed highly publicized murders of gay people; to make matters worse Subhi's own father was becoming increasingly violent toward him due to his sexual orientation.  
After escaping Syria, Subhi went to Lebanon and then Turkey where, in addition to working full-time for an NGO, he became involved with an underground gay rights group, helping others like himself to escape dangerous situations in their home countries.  
But even then, he realized that Turkey was not a safe place for him, and after receiving a death threat from an ISIS operative, he made his way to the United States, receiving asylum status here in 2015.
Subhi continued his work with LGBT refugees and in August 2015 he came into the international spotlight when he gave a speech on the persecution of LGBT people by ISIS at the first U.N. Security Council meeting on LGBTQ Rights.
Nahas recently founded his own NGO, Spectra Project, to provide a safe haven to LGBTI refugees from MENA countries including Syria, Iraq, Afghanistan, Iran, Pakistan, and Kazakhstan.
To receive refugee or asylee status in the US and a number of other Western countries, a person must demonstrate that they have suffered persecution, or fear that they will be persecuted, because of their race, religion, nationality, political opinion, or membership in a particular social group (sexual orientation or gender identity, for example). 
With the legal progress for LGBTI rights in the US, it is sobering to realize that in more than 70 countries, homosexuality is illegal and punishable by imprisonment or lashing, and in ten countries, even execution.  In an even greater number of countries, the government unofficially sanctions or protects state or non-state actors or groups that perpetuate violence and torture of LGBTI people.  Seeking protection from the police at best results in inaction, and at worse, continued or additional torture. 
S.J. had a difficult childhood in Pakistan.  Born into a conservative Muslim family, her father passed away when she was an infant, and she was raised by a controlling and violent mother.  In 2008 she came to the US to support her sister, who had moved here and was expecting a baby.  She remained here to study English and wanted to enroll in college but her mother insisted that, at age 23, it was time for S.J. to get married.  
At that time S.J. was just beginning to notice her attraction to women.  She had her first crush on one of the women in her English class, and the thought of marrying a man made her profoundly uncomfortable.  Finally S.J. told her sister how she was feeling, but her sister couldn't comprehend her feelings and encouraged S.J. to marry a man to "take her mind off her feelings towards women."  S.J. married, but separated within a few months; she was incapable of physical intimacy with her husband.  
S.J. told her mother about the divorce, and the fact that she was attracted to women; her mother responded by saying that S.J.'s feelings were her punishment for her sin of going against God by marrying a non-Muslim man (her husband was Hindu).   Her mother insisted she return to Pakistan immediately.  She said she needed to "fix" S.J. and "purify her soul" by marrying her to a priest / holy man.  She insisted that this arranged marriage would be the only way to get her "back to normal."  When S.J. refused, her mother disowned her, but not before shaming her to entire family in Pakistan, and the Pakistani community where she was living in Maryland.
In early 2013 S.J. met first female partner, and realized that her feelings about women were not a phase, that they were not going to go away.  
In Pakistan, S.J. says "… you don't see lesbians.  You see gay and transgender people, who are horribly abused in society.  They are often homeless, begging for money on the streets. They are disowned by their families and their communities. If they are murdered or beaten, people don't care.  There is no justice for the crime, and police just turn the other way.  It's not even considered a crime because the Quran says that if you see a gay person, you must kill them."
Based on her fear of persecution were she to return to Pakistan, S.J. was ultimately granted asylum in the United States.
Although the US provides a safe haven for LGBTI refugees, once they arrive in the US, new sets of challenges arise related to cultural competency and institutional bias. 
Many refugees are resettled by religious organizations, including some whose affiliated doctrine considers aspects of their identity and sexual orientation to be immoral and sinful.  Other organizations supporting the refugee resettlement process may not be culturally competent or aware of the unique needs of LGBTI refugees and be able to refer them to appropriate medical or psychological services.  Refugees resettled in the US do not get to choose their location. 
This means that a 19 year-old gay teen from Uganda could be placed in a rural town without LGBTI community groups or youth services to support him or could be placed in a shared living situation with other refugees who may be homophobic.  
Unlike refugees, LGBTI individuals applying for asylum do not receive any government assistance or benefits for resettlement and often have to wait nearly a year to receive work authorization.  They have to rely on community organizations, friends, or illicit work for food, housing, and transportation support until they can obtain work authorization and find a job.
Michael Namelum is a radiant Azerbaijani in his thirties now living in Michigan. Michael grew up knowing he was attracted to men, but did not have access to information or resources about homosexuality – only a Soviet era dictionary that equated it to pedophilia.  Even more terrifying, when he was a boy his male relatives murdered an older cousin who they thought was gay.  
Michael's broader world was just as hostile as his family. Kids at school bullied and physically assaulted him.  He did everything he could to keep his thoughts and identity a secret.  After college he became a human rights and HIV/AIDS activist and began working for an American NGO in his home country's capital.  Still, he could only come out to a few American colleagues and friends.  
The persecution continued as an adult; he was blackmailed and then raped by a police officer.  A few years later, because of his activism, he was assaulted and raped at his home by three other men.  Currently, his father has a bounty on his head and would not hesitate to kill him if he returns to Azerbaijan.  His mother is in hiding because Michael's father has attacked and threatened her life for producing a gay son.  
Now an asylee and on the verge of becoming a lawful permanent resident of the US, Michael still works with NGOs and is a passionate advocate who believes sharing his story transforms his trauma and inspires others to act. 
Together, we can improve the situation for LGBTI persons all over the world by advocating for their rights and for internet freedom to connect to resources and share their stories.  For those in danger in their countries, we can help by encouraging our politicians and local governments to #WelcomeRefugees.  For those newly arrived LGBTI refugees and asylees we can support them by donating to community groups providing them with services, giving them temporary housing in our homes, and sharing our time and resources to support them with ESL or cultural integration.  Whatever you do, you will be making a difference, often one of life or death.   
 Becki Young and Ruth Young are two of the co-founders of First Hand Refugee Talks, a Washington, DC area grassroots organization that gives refugees the opportunity to tell their stories to the local community.   Both work in the immigration field, helping to facilitate legal immigration to the U.S. Becki can be reached at byoung@hyimmigration.com.  Ruth can be reached at firsthandrefugeetalks@gmail.com.
REAL LIFE. REAL NEWS. REAL VOICES.
Help us tell more of the stories that matter from voices that too often remain unheard.