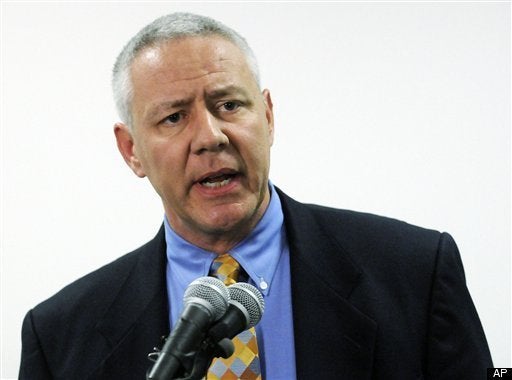 The Weld County District Attorney's Office is appealing a ruling from a Larimer District Court judge that ended an investigation into illegal immigration using records from a Greeley tax preparer.
In December, District Judge Stephen Schapanski made permanent a temporary injunction (viewable below) against Weld County District Attorney Ken Buck and Sheriff John Cooke.
The injunction stemmed from an ACLU lawsuit (PDF) arguing that Buck and Cooke's investigation into undocumented immigrants--known as Operation Numbers Game--was based on "[retention] of constitutionally-protected confidential information taken in an unlawful search and seizure."
In December 2009, the Colorado Supreme Court, in a criminal case separate from the ACLU suit, ruled that Operation Numbers Game's 2008 seizure of tax records from Amalia's Translation and Tax Service violated the defendants' "reasonable expectation of privacy.. based on federal and state laws that protect the confidentiality of tax returns and return information."
Buck said that authorities continued the investigation after the Supreme Court ruling, but stopped using the files in question.
Nonetheless, the ACLU filed its suit shortly afterward, requesting that the documents obtained from Amalia's Translation and Tax Service be destroyed.
In December, 2010, a judge told Weld County to destroy the documents, a decision Buck called "redundant," because authorities were no longer using the them as a part of the investigation.
According to KUNC, opening briefs will likely take place this summer.
VIEW JUDGE SCHAPANSKI'S INJUNCTION RULING FROM DECEMBER:
Related
Popular in the Community