Kansas Gov. Sam Brownback (R) will sign legislation banning poor people from spending welfare dollars on cruise ships and in other unsavory venues, the governor's office announced Wednesday.
A press release from Brownback's office said the governor would sign the legislation Thursday morning, accompanied by two women who used to receive benefits from the Temporary Assistance for Needy Families program but now have jobs. Earlier restrictions enacted by Brownback have contributed to a significant decline in the number of Kansas residents receiving TANF benefits, from 21,000 per month in 2013 to 15,000 this year. Nationally, the program serves about 1.5 million families.
The new law will also ban TANF recipients from using their benefits to buy alcohol and cigarettes, and from spending benefits at a long list of businesses.
"No TANF cash assistance," the law says, "shall be used in any retail liquor store, casino, gaming establishment, jewelry store, tattoo parlor, massage parlor, body piercing parlor, spa, nail salon, lingerie shop, tobacco paraphernalia store, vapor cigarette store, psychic or fortune telling business, bail bond company, video arcade, movie theater, swimming pool, cruise ship, theme park, dog or horse racing facility, parimutuel facility, or sexually oriented business or any retail establishment which provides adult-oriented entertainment in which performers disrobe or perform in an unclothed state for entertainment, or in any business or retail establishment where minors under age 18 are not permitted."
Kansas' legislation builds on a federal law that bans TANF recipients from using their EBT cards to withdraw cash from ATMs inside liquor stores, casinos and strip clubs. Congress passed the law in 2012 following a number of news reports highlighting the practice.
State Sen. Michael O'Donnell, a Republican who advocated for the legislation in the Kansas Senate, said in an interview with MSNBC's Chris Hayes that the legislation had been inspired in part by a report from Watchdog.org, a conservative news organization. The report found that Kansas beneficiaries of the federal TANF program were withdrawing cash from ATMs inside tobacco shops and liquor stores, though these transactions amounted to less than 3 percent of benefits during a three-month period in 2012.
"We know there is evidence that individuals on TANF have used that money in casinos, at strip clubs, liquor stores, tobacco shops," O'Donnell said. "We never said a big portion was being spent on these things."
Asked by Hayes whether the legislature knew of TANF benefits actually being spent on cruise ships, O'Donnell gave the impression that the cruise ship ban had been added just for good measure. TANF recipients are forbidden by law from using their cards outside the state of Kansas, which is not a major embarkation port for cruise ships.
"Well, cruise ships, that was just more structurally put in place because the cards aren't good outside the state of Kansas," O'Donnell said.
O'Donnell did not respond to The Huffington Post's request for comment.
Support HuffPost
The Stakes Have Never Been Higher
Before You Go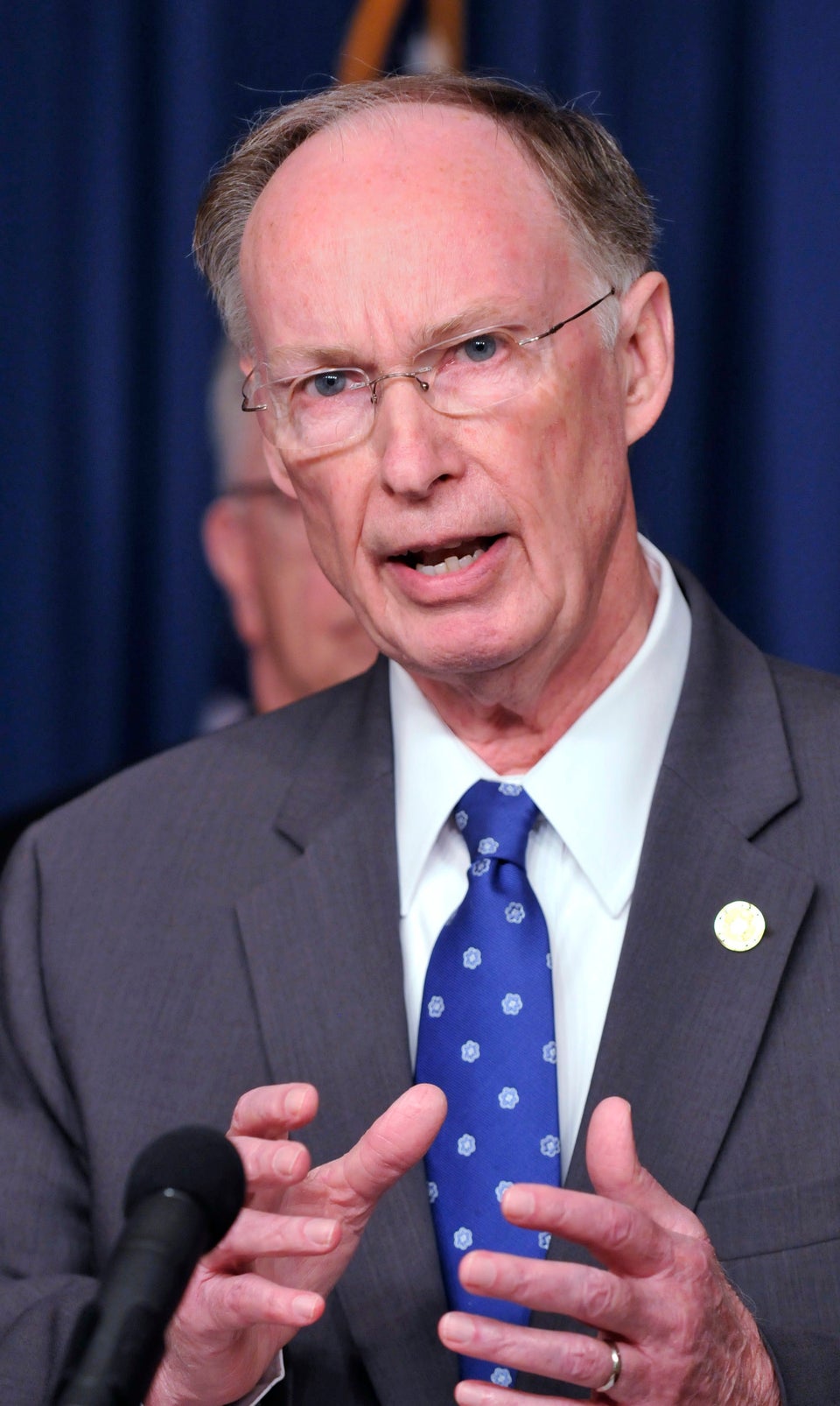 United States Governors
Popular in the Community