WASHINGTON -- To fight the specter of poor people spending taxpayer money on drugs, a Republican congressman has reintroduced legislation to make welfare applicants pee in cups to prove they're clean.
Rep. Stephen Fincher's (R-Tenn.) bill would require states to randomly test 20 percent of people receiving benefits from the Temporary Assistance for Needy Families program, which spends roughly $16 billion per year supporting poverty-stricken parents with monthly checks averaging $392.
"Currently the federal government enables drug abusers a safety-net by allowing them to participate in the TANF program," Fincher said in a statement. "Instead of having to make the hard-choice between drugs and other essential needs, abusers are able to rely on their monthly check to help them pay their bills."
In Congress and in state legislatures across the country, Republicans have sought to implement welfare drug testing programs in recent years. Few measures have become law, as testing can be expensive and there's not much data reflecting a widespread drug problem among welfare recipients. Civil liberties advocates successfully sued to halt the most sweeping drug screening law, implemented in Florida in 2011.
Fincher introduced his legislation just days after a federal appeals court rebuffed Florida's attempt to fight the lawsuit. A panel of judges for the U.S. Court of Appeals for the 11th Circuit agreed last week with a lower court that Florida's testing likely violated the Constitution's ban on unreasonable searches.
In an attempt to alleviate constitutional concerns, Fincher's bill would require people seeking aid to sign "a waiver of constitutional rights with respect to testing," according to the text of the measure. Last week's ruling in the Florida case said the Supreme Court "has invalidated searches premised on consent where it has been shown that consent 'was granted in submission to authority rather than as an understanding and intentional waiver of a constitutional right.'"
The appeals court also noted that Florida had failed to demonstrate the existence of a drug problem among people receiving benefits. "The State has presented no evidence that simply because an applicant for TANF benefits is having financial problems, he is also drug addicted or prone to fraudulent and neglectful behavior," the judges wrote.
Fincher's legislation faces slim chances of becoming law. When he offered a similar bill in 2011, it garned just seven cosponsors and failed to clear a committee.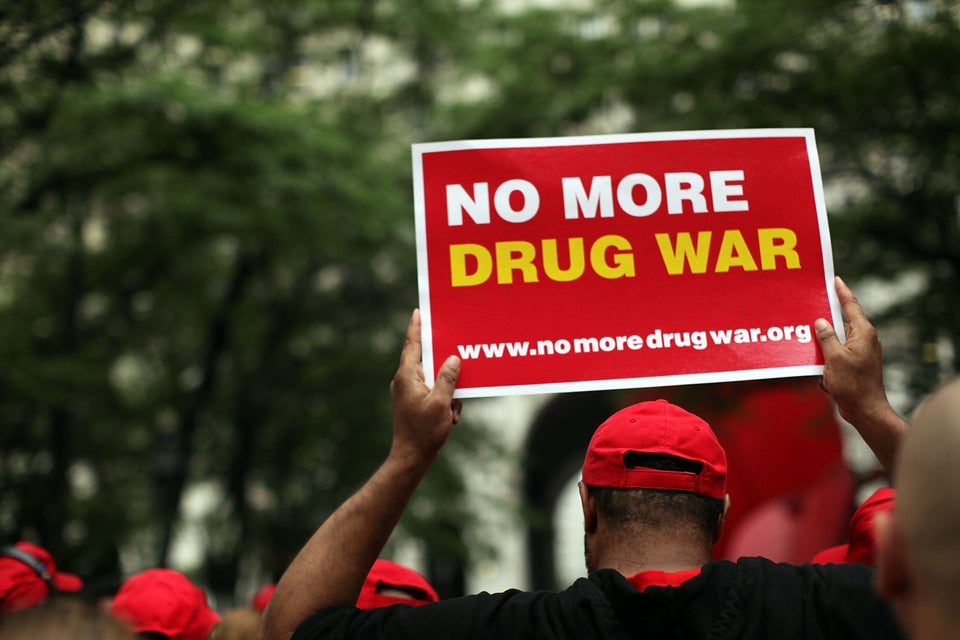 27 Reasons Why The U.S. Shouldn't Lead The War On Drugs
Popular in the Community