Utah's welfare drug testing scheme has yielded only a dozen positive results since the program started last year, though it may have deterred some from seeking benefits.
From August 2012 through July 2013, the state prescreened 4,730 applicants to the Temporary Assistance for Needy Families program with a written test. The state followed up with an actual drug test for the 466 of those whose written answers suggested a likelihood of drug use.
Utah's drug screening cost the state about $31,000. But state Rep. Brad Wilson (R-Kaysville) told HuffPost he thinks the bill saved more than it cost. He said an additional 247 Utahns dropped out of the TANF application process after they were told to expect a drug test.
"We had 247 who once we told them, 'our test shows that you are likely using controlled substances, we need you to take a drug test,' they refused to move forward with the process," said Wilson, who sponsored the new law. "The Department of Workforce Services here in Utah estimates the benefits of those folks would have received would have been approximately $369,000 of, basically, benefits we didn't pay to people who were most likely using controlled substances. We spent $31,000 on this program over the last year but we think we've saved at least $370,000, if not more."
HuffPost asked the state Department of Workforce Services how many people typically failed to complete the application process in previous years but has not yet received the information.
Utah's law differs from Florida's in that it first subjects TANF applicants to a questionnaire and only tests those whose answers give the state a reasonable suspicion of drug use. The reasonable suspicion standard makes the law less vulnerable to a civil liberties lawsuit alleging the tests violate the Constitution's protections against unreasonable search. Florida's law called for blanket testing and was halted by federal courts after only a few months.
The Florida law also denied benefits to anyone who failed a test. Utah's law asks applicants to enroll in drug treatment. Wilson said the 12 people who tested positive for drugs are still receiving benefits.
"They're all in treatment programs," he said.
Earlier this month North Carolina Gov. Pat McCrory (R) vetoed a drug testing bill that passed the Legislature along with a slew of other conservative bills.
"This is not a smart way to combat drug abuse," McCrory said at the time. "Similar efforts in other states have proved to be expensive for taxpayers and did little to actually help fight drug addiction. It makes no sense to repeat those mistakes in North Carolina."
Before You Go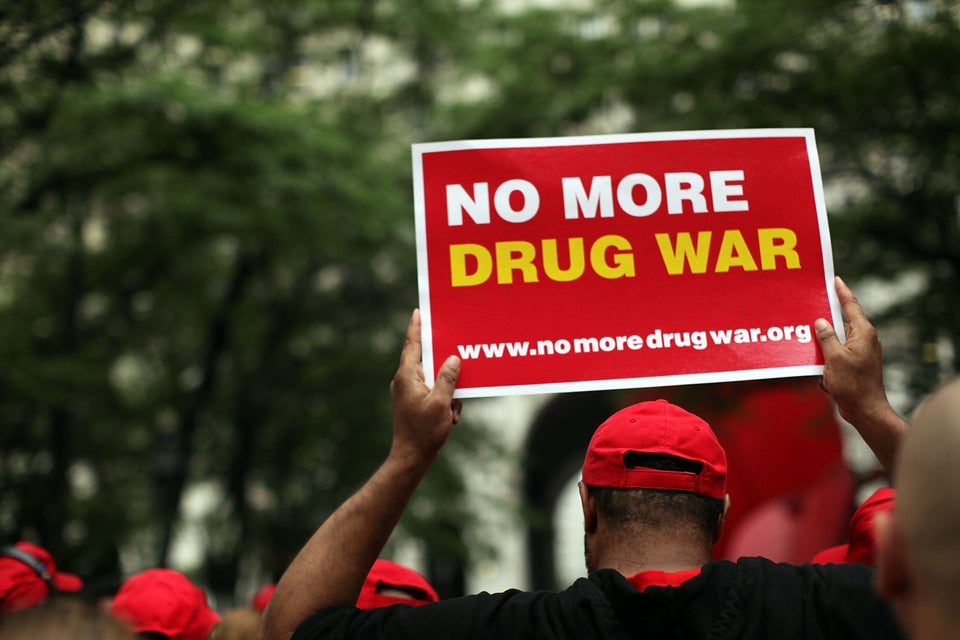 27 Reasons Why The U.S. Shouldn't Lead The War On Drugs
Popular in the Community