Though I let a surgeon I knew nothing about remove my appendix, I don't book a restaurant until I've read reviews in guidebooks, web sites and blogs. Doctoral dissertations are completed in less time than I spend researching where to eat.
My husband and I live in New York and consider Paris to be our mistress -- exotic, exciting and requiring no commitment. Returning to a particular restaurant affirms that we have a past with the city and aren't simply tourists. A postcard from Chez Philippe, Pyrenees Cevennes, the bistro we immediately identified as "our place," has been displayed in our living room for over thirty years. I'm a mosaic artist and covered a large "S" (the first letter of our family name) with nipped ceramic ashtrays that used to be provided by many Parisian restaurant tables before smoking was banned. "Chez George" and "Chez Andre," two other favorite bistros, can be made out.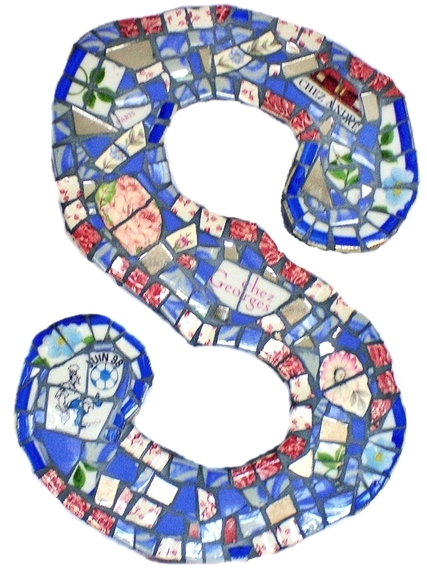 Given the seriousness of my efforts, it was a major blow when all the restaurants I'd chosen for one of our Paris vacations turned out to be disappointing. My husband and son were forgiving, but with only one night remaining, I was taking no more chances. "Let's just go to Chez Philippe," I suggested. Though it's a bit out of the way on the quiet street of rue de la Folie-Mericourt in the 11th arrondisement it's where we went the first night of our honeymoon. Martin and I were charmed by waiters wearing long aprons, the hams hanging from the ceiling, the kirs and generous cochonailles selection. We reminded each other to save room for the cassoulet and tarte tatin we'd ordered from the surprisingly reasonably priced menu. It was a neighborhood bistro and truly authentic. On his first trip to Paris, we took our son, Nick, then 5-years-old, and we have a picture of him with Philippe, who responded to our request and made a rare appearance.
As the taxi pulled up to the restaurant, Nick, now 14, joked, "What if Philippe died?"
"That's not funny," I scolded.
Entering the restaurant, I noted that it was more brightly lit and they had changed the linens. Opening the menus, we saw other changes and grew alarmed. Martin's French is fluent enough so that he could question the waitress. Despite my limited French, I understood, "Philippe a morte." The expressions on our faces brought out the entire staff, all trying to console us, reassuring us that Philippe's widow was holding up. We couldn't admit it was the food that was our concern.
The meal was fair, causing me to remove this bistro from the list I continually update. Several years later, we returned to Paris and I'd read enough favorable reports about Pyrennes Cevennes to warrant giving it another whirl. Martin told the server about our history with the restaurant when Philippe was in the kitchen, but not until after we'd eaten, when we were happy to tell them that it was every bit as great as it once had been.