This article was written by Olugbemisola Rhuday-Perkovich for Brightly.
Since the first "International Women's Day" in 1911, the contributions of women and girls in every aspect of life have demanded attention.
Every March, Women's History Month is an opportunity to share those stories with all of our children, to remind ourselves of the incredible work that has been done, and be inspired to continue and build on it.
"Each time a girl opens a book and reads a womanless history, she learns she is worth less," wrote gender studies scholar and advocate Dr. Myra Pollack Sadker. It's vital that all children know the stories of the women of all ages, from a variety of backgrounds, and from across the globe who have been among the great thinkers, doers, artists, scientists, explorers, leaders, teachers, movers, and shakers who have made history, well-behaved and not so much. Here are a few titles and activities that can help you immerse your family in some of those stories.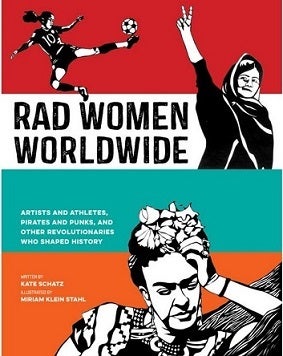 This wonderfully diverse collection features women from 31 countries around the world, from 430 BCE to 2016, more familiar names like Malala Yousafzai and Venus and Serena Williams, to less well-known but incredible accomplishments of women like Nanny of the Maroons, Sophie Scholl, Queen Lili'uokalani, and Fe Del Mundo. Then there's an index of 250 more women from around the world! This beautifully designed book, like the team's Rad American Women A-Z, is as bold and transformative as the women whose stories it tells.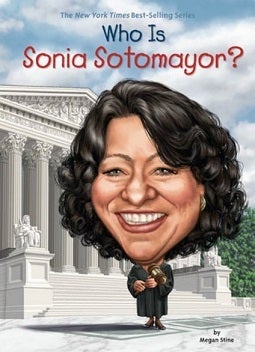 One of the latest in this wildly popular series, the story of the first Latina Supreme Court Justice born to immigrant parents in the Bronx, NY is a briskly told and triumphant tale. All kids will find reasons to cheer in Sotomayor's story, from her childhood struggle with diabetes to her historic appointment by President Barack Obama. Add to that a motorcycle chase and the Major League Baseball strike and readers will be enthralled by her groundbreaking life story.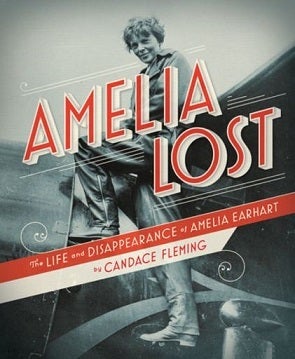 This riveting nonfiction title reads like a thrilling cinematic drama. Amelia Earhart's life — from childhood to her fateful last flight — is captured in prose, with photos, maps, and Amelia's own handwritten notes. Middle grade readers will find much to keep them engaged, informed, and entertained, as they dart back and forth between discovering Amelia's history and keeping pace with the search for her missing plane. Winner of an impressive array of awards, Amelia Lost captures the excitement, gusto, and guts of this impressive woman.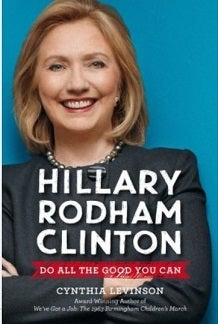 While much is known about the former First Lady, senator, secretary of state, and first female presidential nominee of a major party in United States history, this extensively-researched and comprehensive biography tells us more of the woman who is that public figure, from some of her inspirations (like Dr. Martin Luther King, Jr. and the Birmingham protests) and the impact of her religious faith on her commitment to service. Kirkus Reviews notes that it's "a respectful, insightful, and inspiring portrait of a fiercely ambitious, remarkably successful woman who has changed the face of American politics."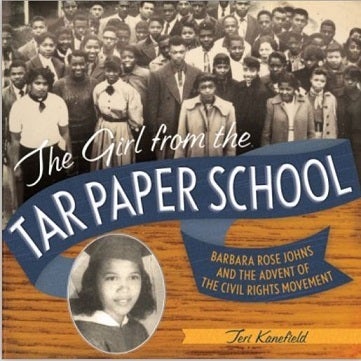 This story of a seemingly quiet teenager who moved a whole community to take action is remarkable — as a Virginia high school student, Johns planned and led a successful school boycott to protest the terrible conditions in her segregated school. Johns accomplished this before the famous actions of Rosa Parks and the Little Rock Nine — it was "the first public protest of its kind demanding racial equality in the U.S.— jumpstarting the American civil rights movement." She convinced the NAACP to support her and the students of Moton High, and became part of the landmark Brown vs. Board of Education case that ruled that segregated public schools were "inherently unequal." Kanefield's book features firsthand accounts, photographs, timelines, and important definitions that bring Johns's story to life and shine a light on this important story of nonviolent civil disobedience.
ACTIVITY: Get Involved! Discuss the quote (from writer Laurel Thatcher Ulrich) "Well behaved women seldom make history." What messages do girls and young women get and share about "good" behavior"? Is it sometimes good to "break the rules"?
Check out an online exhibit on the history of the suffrage movement like "Crusade for the Vote" from The National Women's History Museum, discuss some of the questions in "Actions That Changed the Law," resources from Project Citizen, and read documentation from the "first convention ever called to discuss the civil and political rights of women" in New York state, 1848. Get together with a few families and organize a "convention" to discuss local issues that directly affect women and girls today, and develop a plan to take action in your own community.
Born into a well-off family and a comfortable life, young artist Lily Renée Wilheim was forced to separate from her family on Kindertransport as a young teen in Nazi-occupied Austria, and escaped to England, where she lived and worked as a servant and nanny for two years. After reuniting with family members in the United States, she eventually found work at a publishing house that needed to replace male artists who had gone to war. Battling harassment and disrespect from male colleagues, she began as a "penciller" by erasing the stray marks other artists made as they drafted their cartoons, and went on to write and illustrate her own work, and write plays and children's books. This graphic novel tells the story of her dramatic escape from Europe and her early work in comics and includes extensive backmatter including a glossary and detailed information about the time period.
To view the complete list of amazing girls and women, visit Brightly.