We're definitely not allowing you to be a fly on the wall with this trend, so allow us to put bug in your ear about how wearable these eerie arthropods can actually be!
Want to give it a try, but a little spooked?
Give it a try without feeling flustered with these tips:
- Look for grown-up baubles in burnished gold, sans rhinestones, which can ultimately make the piece look less luxe.
- Opt for not-so-sweet scarabs, beetles, mosquitoes, praying mantises and cicadas over dainty dragonflies and ladybugs. This trend is a little more hard-edged and serious.
- Give a nod to the trend by experimenting with abstract forms. Scarabs etched right onto a neutral resin offers a simple sculptured piece, without feeling forced.
We put some... errr feelers out and curated a stash of beastly beetles, creepy cicadas and sinister mantis pieces worth swatting for!
Are you as bug-eyed as we are over this trend?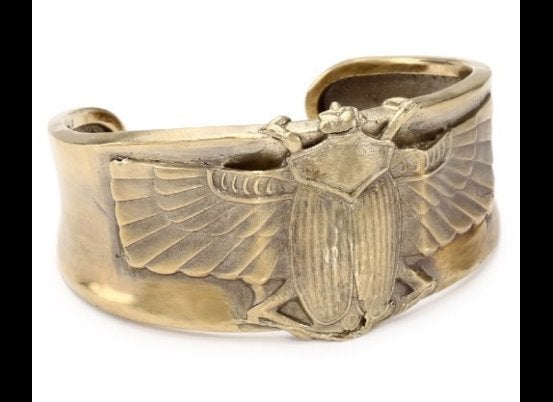 Bug Off! The 10 Best Bets