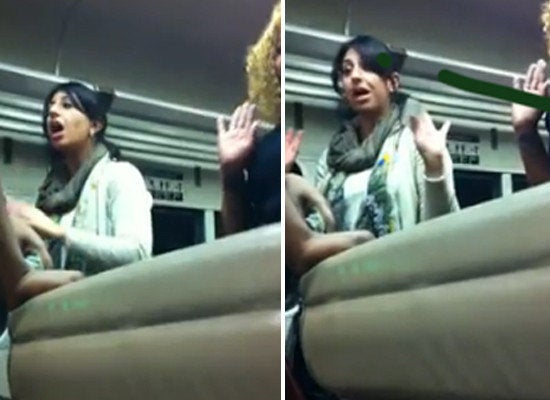 A woman is being confronted by a Metro North employee for being too loud, and cursing. But the woman's first very logical and not at all snobby response is this: "Excuse me? Do you know what schools I've been to and how well educated I am?"
The fight escalates from there, and finally, after some physical contact, the woman is told to get off the train. "I'm not a crazy person. I AM A VERY WELL EDUCATED PERSON."
Watch this video to see more (it gets worse). Or, as Daily Intel's Dan Amira says, "get ready to throw up."
Editor's note: the original video was removed from Youtube. To see the video head over to Gawker.