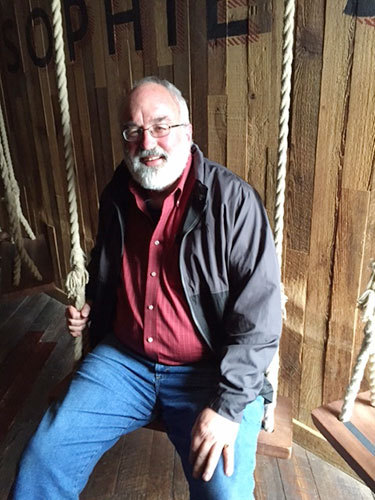 Photo courtesy of Kathleen Stringfield
I was greatly saddened to hear that my old friend Sam Stringfield passed away. He was a colleague at Johns Hopkins for many years, and his wife, Kathleen, worked at our Success for All Foundation. We stayed friends with both of them after they moved to Louisville and then Cincinnati.
Sam was a fierce advocate of evidence and of children. With Amanda Datnow and others, he led the classic Special Strategies study on comprehensive school reform. I remember him speaking about it, and about evidence-based reform. He'd always show a graph summarizing the lack of progress American children have made in reading since 1980. He called it the "dead shark graph," in the sense that if a shark doesn't move, it dies.
Sam was very interested in high-reliability organizations, organized with flat hierarchies, free flow of information, and multiple backups to make sure things do not go wrong in situations in which failure means catastrophe (think nuclear power plants or aircraft carriers). He asked why schools cannot be organized like that. When a child fails to learn to read, for example, is that not a disaster? Why does it make sense to have a system that routinely accepts such disasters, and on a mass scale? Sam did not just theorize, he helped create such a system, and successfully evaluated it in Wales.
Son of a country doctor, Sam always kept the good humor and long stories of Appalachian North Carolina. But most of all, he delighted in fostering the success of others. His greatest pride was in being there when talented young colleagues were beginning to take wing. He edited the Journal of Education for Students Placed at Risk (JESPAR) for many years, because he thought it provided an outlet for research that might not be published elsewhere. Many authors and readers who never met him owe Sam a great debt. As with most journal editing, leading JESPAR was a thankless task, but it built capacity and knowledge for the field of research on disadvantaged children.
Our field has lost a great man and a great champion for children at risk. We'll miss him a lot.

This blog is sponsored by the Laura and John Arnold Foundation
Calling all HuffPost superfans!
Sign up for membership to become a founding member and help shape HuffPost's next chapter