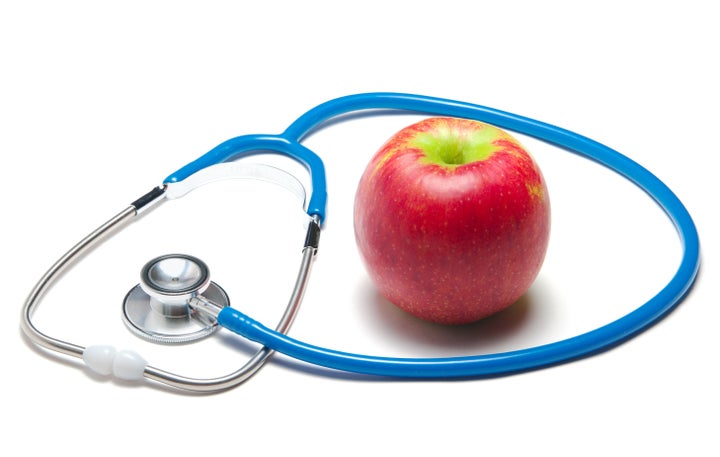 ATLANTA -- There's something a little sick about corporate wellness programs.
Wellness benefits are the rage at a massive annual human resources conference here this week, where acres of gaudy convention booths compete for the attention of mid-level managers intent on creating a healthier workforce in an era of skyrocketing health care costs.
Real life, however, gets more complicated. "If my boss thinks he's going to make me pay for being a smoker, I'm just gonna lie to him," said a middle-aged senior human resources manager from a large Mississippi company who requested anonymity to speak freely. "I see a lot of problems down the road with these programs."
Often classified as "benefits," wellness programs are the fastest growing category of employee benefits in a recent survey, and dominanted the more than 600 expo offerings at the convention, hosted by the Society for Human Resource Management. The programs typically combine voluntary employee health screenings with incentives that include bonuses, fitness classes and reduced health insurance premiums for meeting goals. In some cases, workers are penalized for unhealthy behaviors that include smoking.
A few booths over, a 20-something saleswoman dressed in a polo shirt described what happened when she demonstrated her company's wellness tracking software to a chief executive. "When he realized our product lets him see who meets certain fitness goals each week and who doesn't, he asked, 'You mean I can fire people who doesn't make the cut?'"
At a conference packed with people who administer these programs every day at thousands of U.S. companies, interviews showed little consensus among human resources managers as to how wellness initiatives can best be used.
"People sometimes assume that if it's wellness, it can only be good," said attorney Jonathan Segal, a partner in the employment law practice at Duane Morris. "But just because your goal is laudable doesn't mean that your means of achieving it are appropriate."
Unless properly administered, Segal said, wellness programs can easily run afoul of workplace legal protections, including anti-discrimination laws and rights to privacy. "Two of the easiest ways for employers to get into trouble are by asking the wrong questions in a health screening, and requiring participation by employees instead of encouraging it," he said.
"This is an area of litigation that's in its nascent stage, and I think we're going to see an increase in legal claims against employers, which will mirror bigger, national trends relating to privacy and confidentiality, to the expanded definition of who is protected under anti-discrimination laws, and our general trend toward more workplace lawsuits," Segal predicted.
For at least one senior-level human resources vice president at a global insurance company, employee wellness didn't live up to the hype. "We implemented a wellness program a few years ago, but we gave it up," said the manager, who requested anonymity to speak about her company. The two main reasons it failed, she said, were a lack of enthusiasm from employees, and the difficulty of calculating a return on investment. "I remember we had a five-step program for getting in shape," she said. "Well, guess how many people made it to step five?" She made a goose-egg with her hand.
"Now we give employees a discounted membership at a high-end gym," she said. "Everyone loves it, and it's a lot less of a headache."
Related
Popular in the Community