During these icy days, you may be feeling an urge to retreat. Wellness retreats have become a source of respite for many people who are in the yoga community. Yoga travel is a safe way for women to travel alone and a wonderful way to have a healthy vacation. Lately, it's not uncommon to see different kinds of wellness professionals or even office groups organizing wellness retreats. Are you on your way to organizing a retreat?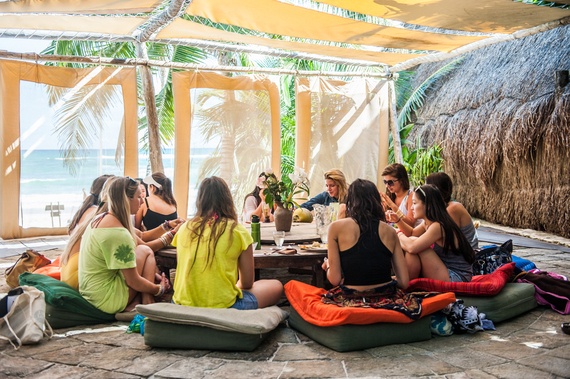 Whether you are a wellness professional organizing your first retreat or an office manager/HR professional looking to take your company's next off-site to the next level, this advice will be useful. Offering a wellness retreat is a fantastic way to see the world while taking some serious time to de-stress and do some self-reflection. However, organizing a retreat, especially to an international destination, can be a very difficult.
That's why I've interviewed Ben Crosky and Dan Wilf, co-founders of Yogascapes, a company that organizes off-the-beaten-path yoga travel adventures. By taking over important details like space and other logistics, they help trip leaders to create a better retreat. Their advice comes from years of experience, and is super helpful to anyone attempting to organize a retreat, especially for the first time.
Below, you'll find the inside scoop on the dos and don'ts of planning a wellness retreat. Read these experts' advice, and be on your way to leading a blissful wellness retreat!
Bring someone to help you coordinate:
It will be incredibly difficult to plan activities while at the same time checking in and making sure attendees are having a good experience. If you're thinking about organizing your retreat without the help of a travel company, Dan Wilf recommends bringing along someone to be responsible for logistical parts of the trip, such as food, transport, and money. That way, you as the leader can focus on bringing wellness to your participants.
Yogascapes co-founder Ben Crosky described how the company was created to fill this need and help retreat leaders focus on giving the best experience to participants. "We coordinate meals and make sure all dietary needs are taken care of, schedule transfers and transportation, confirm and reconfirm timing of activities, and do customer service and problem solving. It can be helpful to have someone there to help organize the finances for things like hotels, activities, and food costs."
Do bring a person to help with logistical duties, or bring a co-leader to take on some of the responsibility of the retreat so you can enjoy yourself a little. Don't try and do everything by yourself!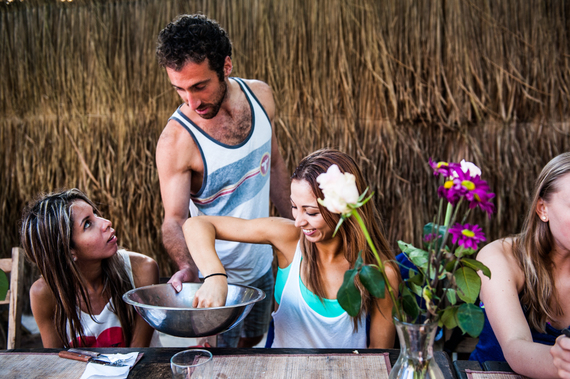 Build a relationship with the people who will be running the space:
Ben emphasized that the relationship with the people who run the hotel or retreat center can be the most valuable: They shape the experience, as participants will be interacting with the staff and the venue on a daily basis. He recommends to go down a few days early, especially if you haven't been there before, to connect with the staff and area. "When your relationship with the venue and the staff is healthy, the retreat leader and all of the participants feel like they are being welcomed home, and in the art of travel, feeling welcomed home is as valuable as it gets."
Do: Have clear communication. Write about your retreat and link to the venue. Pay on time. Sell out your retreat! When rooms are filled retreat centers are happy.
Don't: do things last minute. Don't act from a place of entitlement rather than gratitude.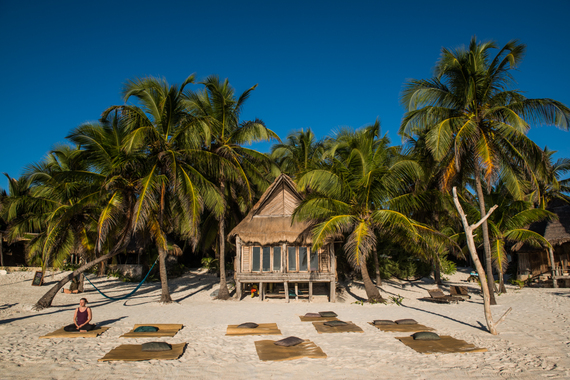 Dan emphasizes the importance of creating a safe space for people to enter and be themselves. Retreat participants won't be able to come out of their shell and really relax unless they feel safe in the space. As the trip leader, make an effort to help everyone feel comfortable.
Do make sure everyone is prepared and feels taken care of, listened to, and safe. "Sometimes even going on a 'retreat' with your team can be a stressful experience so it's important to have the 'retreat' itself be something that people leave feeling more stress free than when they came."
If you're planning a corporate retreat, Ben suggests:
Don't call it an off-site or team building retreat.
Do call it an adventure, or a trip, or an escape. Create different language around your wellness retreats so that people look forward to it.
Explore outside your retreat center
Why travel to a gorgeous destination to spend the entire time on one property? Ben describe his "off-the-beaten-mat" approach to retreats: Take participants off the mat, into the culture. "Add multiple activities so that people don't feel overwhelmed by the wellness component but rather intrigued by it. "

It's important that people feel they've experienced the space and culture of where they've traveled to. Whether you're going to a hideaway a few hours from home, or traveling to the other side of the world, make sure that you don't spend the entire time doing wellness activities. Add a component of exploration and adventure, and people will have a more memorable experience. As Dan says, "Our nightmare is to travel and have to be stuck in a yoga studio all day."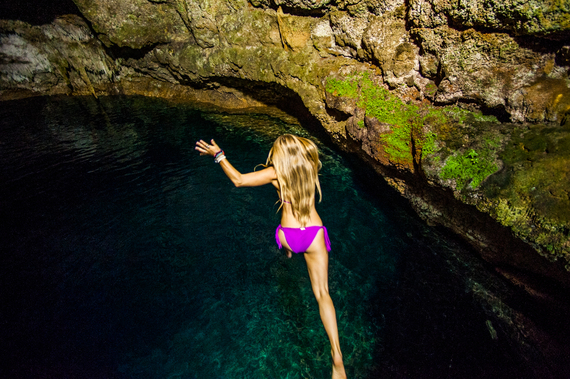 Keep the fun going after the trip ends
So you've had an amazing retreat with a group of office mates or meditation students.
Do keep the culture you created alive. Email chains, hashtags, and photo sharing sites are all great ways to keep in touch. Who knows, maybe you'll all go on another wellness retreat together soon!
Good luck planning your retreat!
Related