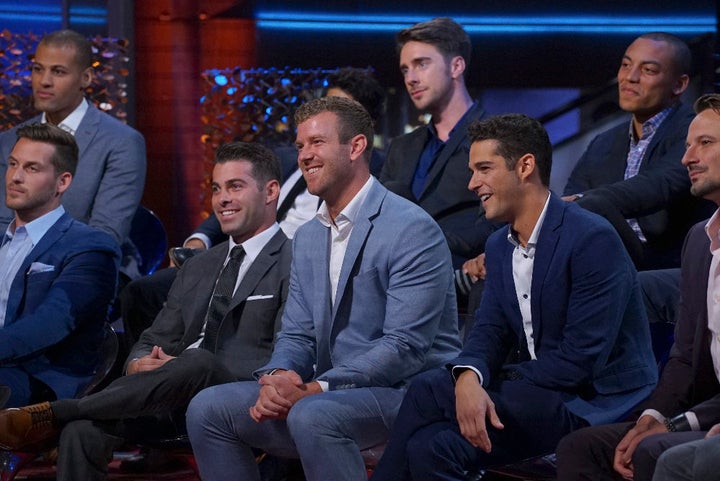 The radio host didn't manage to win Jojo's love, but he did bless the world with his on-point commentary and drunk Snapchat recaps, so for that, we will forever be grateful. He also popped back up on our TV screens on Tuesday night for the "Men Tell All" episode, where all of the rejected dudes gathered to join Chris Harrison in the hot seat and poke the Chad Bear.
After we low-key badgered him on Twitter for weeks, Wells agreed to join HuffPost's "Here To Make Friends" podcast to recap "Men Tell All," and share his insights on the insanity that is dating on a reality show. He was just as charming as one might assume, and he gave us some pretty great tidbits about how things go down behind the scenes.
Here are nine things about this season of "The Bachelorette" that viewers missed, courtesy of Wells:
So, maybe that explains why Evan listed chipped nail polish and food allergies as two of his dating dealbreakers, and Wells made the fatal mistake of shit-talking pizza?
2. Wells made cocktails and cooked for the bros in the mansion.
Now that's a good roommate.
3. Chad brought a scale with him on the show in order to weigh his meat.
"It was very scientific," said Wells. "He was very regimented, and then he'd have a couple drinks, and once he had a couple drinks, all of his inhibitions would kind of fall away." Addressing THAT rose ceremony ― ya know, the one where Chad could not stop eating meat, Wells explained:
So that rose ceremony, he had a couple of drinks and his body was like, "FEED ME!"... He kept going and putting his hands into the charcuterie tray and at some point someone was like, "Dude, get your grubby hands out of the tray. Just get a plate and put the meat on the plate and then just carry that around."... This was not some producer being like, "You know what would be funny? If this meathead ate a bunch of meat." He just did it naturally.
4. There was a clique of frontrunners who always got roses who roomed together ― Robby, Jordan, Alex and Chase ― and they called themselves "The Garden." (James F. was also in the room but does not seem to have been included in the horticultural clique.)
"They called [their] room [in the mansion] 'The Garden,' because they always got roses," said Wells. "And then it started to spiral into more douchebaggery where they named each other different flowers. Robby was Sunflower, Jordan was Tulips and Alex was Wildflower. But that was ridiculous because wildflowers cannot be in a garden."
Wells said it was all of the garden talk that motivated Derek to confront Chase, Alex, Jordan and Robby at a rose ceremony ― but that confrontation was the only part of that storyline viewers actually got to see.
5. Nick B. (a.k.a. Santa Nick) and Wells went to college together ― and they were rugby bros.
Also, Nick is apparently a "phenomenal boxer."
6. On night one of filming, Vinny got very drunk and combative with everyone, but as the show progressed he turned out to be "one of the most rad dudes" Wells had ever come across.
Also, he's not just a barber ― he's a DJ! Who knew? Guess we'll look forward to seeing Vinny in "Paradise."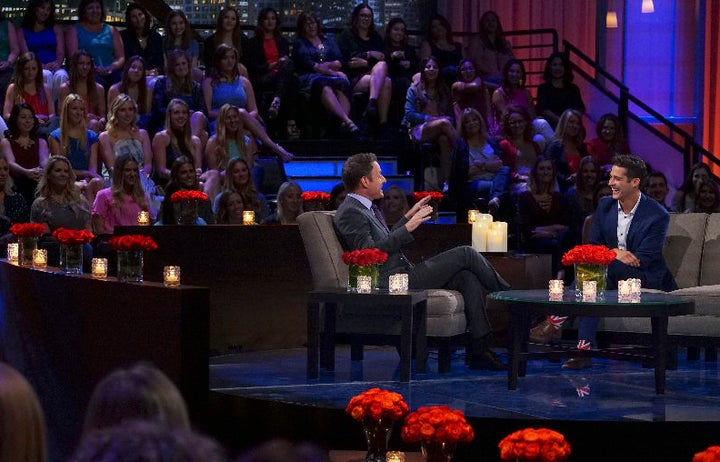 7. Wells was in the hot seat during the Men Tell All, but it got cut! (Though all Chris Harrison wanted to talk about was why Wells didn't kiss Jojo right away.)
"I thought it was funny when Chris called me up to do it. I was like, why the hell do you want me to come up here? I have no controversy with anybody in the house, I'm the one guy who barely even kissed Jojo. What could you possibly wanna talk to me about? So it makes total sense that they cut it out… I think I just laughed and tried not to be nervous and be like 'I just wanted to wait for the perfect opportunity to kiss her.' He wanted to know about why I waited so long to kiss her, so I had to kind of tell that story."
8. Chad smokes an e-cigarette, which he pulled out during the "Men Tell All" taping.
According to Wells, it was "very villainesque."
9. Luke mostly kept to himself in the house.
"Luke is a great, awesome dude, but he would very much keep to himself and was doing his own thing," said Wells. "By the end of it, Luke was very much engaged and part of the club, but in the beginning he was kind of stand-offish."
Do people love "The Bachelor," "The Bachelorette" and "Bachelor in Paradise," or do they love to hate these shows? It's unclear. But here at "Here to Make Friends," we both love and love to hate them — and we love to snarkily dissect each episode in vivid detail. Podcast edited by Nick Offenberg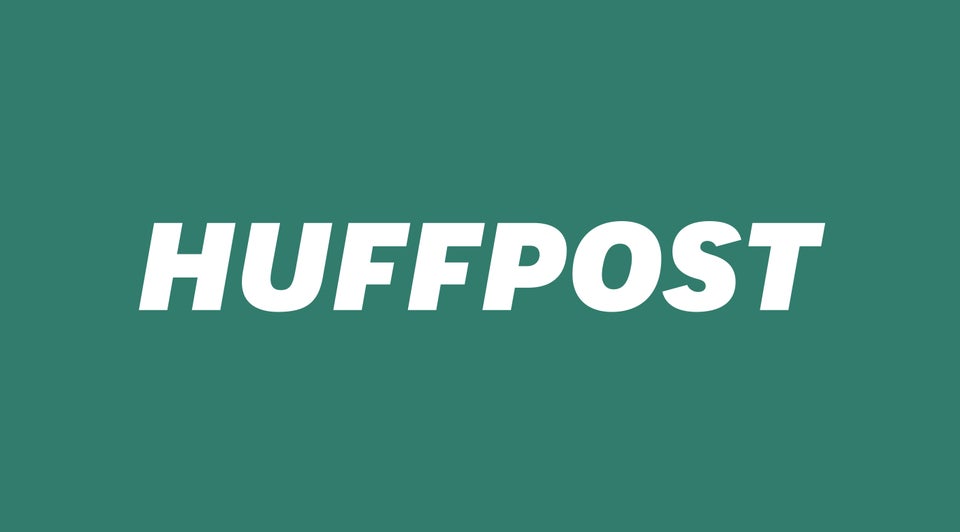 Tweets About "The Bachelorette" Season 12, Episode 10: The Men Tell All
Popular in the Community