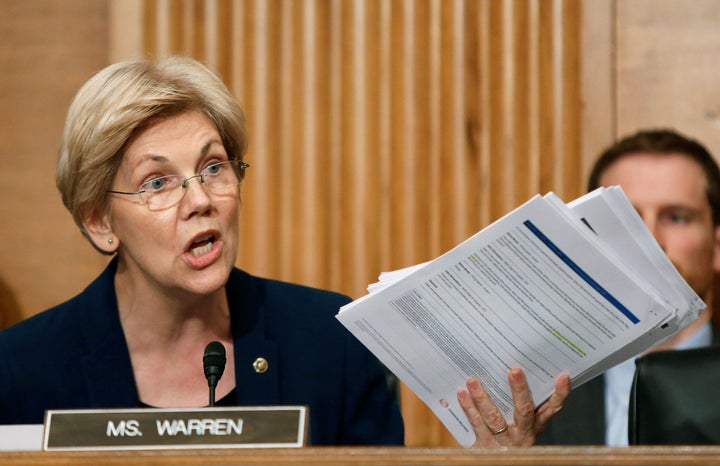 How did Wells Fargo get away with ripping off its banking customers for so long? The Consumer Financial Protection Bureau and the City of Los Angeles recently fined Wells Fargo $185 million for five years of misbehavior, but now congressional Republicans are asking why this didn't happen faster.
Their bewilderment, however, is in itself rather bewildering, if not downright disingenuous. Not only has the GOP consistently opposed the very existence of the CFPB, but Republicans have more recently registered strong opposition to specific new rules proposed by the agency that would have helped bring Wells Fargo's misconduct into the open sooner.
Those rules concern Americans' rights to band together to sue banks and other companies over shenanigans of the sort Wells Fargo was caught engaging in: Opening up millions of bank and credit card accounts for their customers without them knowing about it.
"If there were ever a textbook case where consumers needed protection this was it," Sen. Richard Shelby (R-Ala.) said in his opening remarks Tuesday. Wells Fargo customers were surprised to get debit cards in the mail, rack up fees on accounts that they didn't know existed, get calls from collection agencies over unpaid fees and see their credit ratings plummet.
Shelby, who has consistently spoken out against the CFPB and its proposed new rules, said regulators should explain why they waited until 2016 to step in. Sen. Bob Corker (R-Tenn.) raised the same issue with The Huffington Post later that day.
Yet Sen. Elizabeth Warren (D-Mass.) helped answer that very question at the hearing: Wells Fargo customers weren't allowed to join together and file class action lawsuits against the bank. Those kinds of suits would've more quickly brought justice to thousands.
But Wells Fargo, like all big banks, has strict provisions in place to protect itself from ever being subjected to these kinds of lawsuits ― or any kind of public suit filed by a customer. Indeed, Wells Fargo customers agree they won't sue the bank when they sign up for their accounts.
Buried in the fine print in bank customers' checking account and credit card contracts are provisions that block them from joining with other customers facing similar problems, Warren explained. Instead, individuals are forced to go through "arbitration," a private closed hearing before a judge who is typically hired by the bank.
Forced arbitration made it easier for Wells Fargo to cover up its tracks, CFPB director Richard Cordray told Warren at the hearing on Tuesday.
Indeed, just last year a federal court in California tossed a lawsuit filed by two Wells Fargo customers who had accounts created without their knowledge. The court ruled that their cases had to be resolved privately in arbitration, as per their contract with the bank. Not only were these two customers banned from joining with other aggrieved people to sue the bank ― they couldn't even publicly bring individual suits against Wells Fargo.
"The bank invoked fine print on a real account to block redress on a fake account," Sen. Sherrod Brown (D-Ohio) explained during the Senate hearing.
"If we had class actions on this back in 2010, 2009, 2008, then the problem never would have gotten so out of hand," said Warren, who came up with the idea for the CFPB in the wake of the 2008 financial crisis.
Here's why this matters, as explained by Paul Bland, the executive director of Public Justice, a nonprofit law firm that represents consumers:
"If a bank systematically cheated 10,000 customers in the same way, the bank could use its arbitration clause to stop those customers from going to court together," Bland wrote in testimony before the House Financial Services Committee earlier this year. "Each individual had to figure out the scam, figure out what their rights were and then spend time and money fighting the bank. In the incredibly inefficient system that banks foisted on their own customers, everyone was essentially on their own. In contrast, a class action could offer all 10,000 people a fair shot at justice."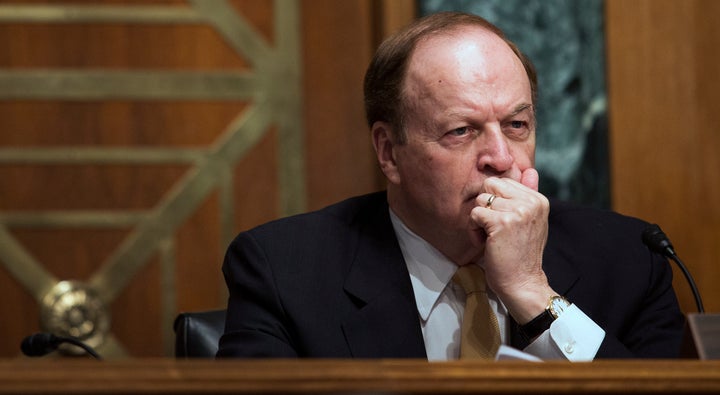 The House financial services hearing was considering new rules proposed by the CFPB that would limit forced arbitration and make it easier for people to file class actions.
With forced arbitration, bank customers often have little idea that they've signed their rights away. And few have the resources to take up grievances via private arbitration ― in some cases, banks will force customers to pay the costs of the hearings upfront.
Even if customers do confront the bank, the whole process is hidden from the public. "A feature of arbitration that the banks particularly love is that it's nearly always all secret," Warren said on Tuesday. "Filings and documents aren't available. Even if the customer wins, there's no public record of it like there would be if we were in a court case."
Outside of banking, companies use arbitration to settle sex and racial discrimination cases filed by their employees, which does little to stop those kinds of issues. Other employees facing similar harassment have no idea when a private arbitration takes place. They're left alone; the practice continues.
Earlier this year, Fox News tried to force a sex harassment case filed against its chairman, Roger Ailes, into arbitration ― but it was too late. Gretchen Carlson, the former Fox anchor who filed the case, did so publicly, hoping to get around the arbitration rules. The result: Fox ousted Ailes and a widespread culture of harassment was outed to the public.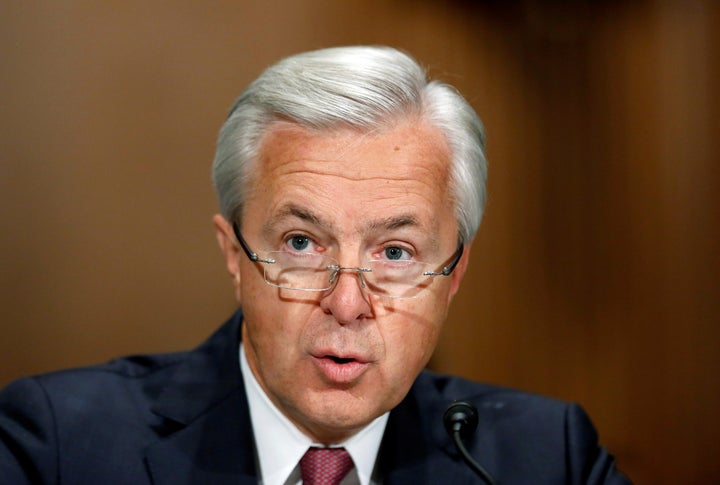 While forced arbitration has been widely criticized by consumer advocates, conservative justices on the Roberts Supreme Court have issued rulings protecting companies' right to use the secret systems.
Shelby and other congressional Republicans argue that arbitration is faster and more effective in redressing the complaints of wronged customers than a jury trial. The CFPB "downplays or ignores [arbitration's] potential benefits to individuals," Shelby said in a statement in April.
Yet the only benefit the obscure provision seems to have provided in the Wells Fargo case was to prolong the amount of time the bankers could rip off their customers.
If the Republicans who want to gut the CFPB succeed, that "would make it impossible for it to ever stop this kind of fraud again," Bland told HuffPost.
And Wells Fargo might not be the only bank engaged in the practice of opening phony accounts, according to a recent report from the National Employment Law project. Banks, desperate for revenue, are getting more aggressive in marketing and selling services to their customers, and the chances for malfeasance are high.
On Wednesday, the law firm that tried unsuccessfully to file a class action against Wells Fargo last year put out a call to find customers similarly wronged by other banks.
Whether they'll be able to get those cases into a public courtroom remains to be seen.
Sign up for the HuffPost Must Reads newsletter. Each Sunday, we will bring you the best original reporting, longform writing and breaking news from The Huffington Post and around the web, plus behind-the-scenes looks at how it's all made. Click here to sign up!
Popular in the Community