Wells Fargo just proved, again, that no scam is beneath America's financial institutions. And no institution is above being watched by a federal agency.
On Thursday, the Consumer Financial Protection Bureau ― the watchdog group proposed by Sen. Elizabeth Warren (D. Mass.) in the aftermath of the financial crisis ― announced that Wells Fargo would pony up a total of $185 million for perpetrating a huge scam on its customers.
Over at least the past five years, Wells Fargo employees created more than 1.5 million sham checking accounts and applied for 565,000 credit cards, using customer names and money. Customers were charged unnecessary fees, saw their credit scores fall or were simply confused when debit and credit cards they never asked for showed up in the mail.
"Was the Great Financial Crisis so long ago that all chasteness and propriety are already out the window? This scam has been apparently going on for five years," writes Josh Brown, a financial blogger. "These people are fearless."
"We never take for granted the trust our customers have placed in us."
The CFPB has come under intense criticism from Republicans, who say it's a drag on business. Many ― including presidential hopeful Donald Trump and his running mate, Indiana Gov. Mike Pence ― have said they would like to see the agency abolished as part of their intended dismantling of the 2010 Dodd-Frank legislation passed to prevent another economic meltdown.
But every time the agency exposes wrongdoing in consumer banking ― as it did on Thursday ― the CFPB offers a strong counterpoint to those arguments.
The job of the CFPB, now headed by Richard Cordray, isn't to regulate the hot new derivative investment banks are peddling to hedge funds. It's to protect ordinary people from the kind of everyday scams that financial institutions have shown again and again that they will commit if no one is watching. The agency oversees a myriad of businesses like consumer banking, debt collection and payday loans that hundreds of millions of Americans use every day.
It's had an impact. Last year, the CFPB fined Citibank for illegal credit card practices after the bank was found to be charging customers for benefits they didn't receive. It's uncovered student loan fraud and financial products that take advantage of the elderly, and is looking to crack down on the payday loan industry.
Though it's obviously a huge blow to the bank's reputation, the Wells Fargo fraud wasn't even that profitable ― scamming thousands and thousands of customers out of a total of $2.6 million in surprise fees over five years doesn't provide much financial boost to a bank that made $86.1 billion in revenue and $22.9 billion in profit last year alone.
The scam also wasn't really that profitable to the rank-and-file employees who carried it out. Retail bank employees inhabit the lowest rung of the finance industry. They make an industry average of around $10 an hour, and turnover is incredibly high.
The fine the CFPB levied in response to the fraud is the largest the agency has ever imposed. The remaining millions will go to the Office of the Comptroller of the Currency and the city and county of Los Angeles, which helped to uncover the scam.
The bank also must refund all fees to customers ― about $2.6 million ― including overdraft charges and penalties for falling below minimum balances on sham accounts.
The bank wouldn't say if any senior executives were leaving the organization in response to the fraud. But it did say that it had fired 5,300 workers over the past five years in connection with the scam ― out of a division of 100,000. That would seem to mean about 5 percent of the group was engaged in wrongdoing. In an email to HuffPost, the bank argued that only 1 percent of employees in the division were involved. It's curious accounting, and seems to imply that each worker is new every year.
"Our entire culture is centered on doing what is right for our customers. However, at Wells Fargo, when we make mistakes, we are open about it, we take responsibility, and we take action. Today's agreements are consistent with these beliefs," the bank said in a statement Thursday.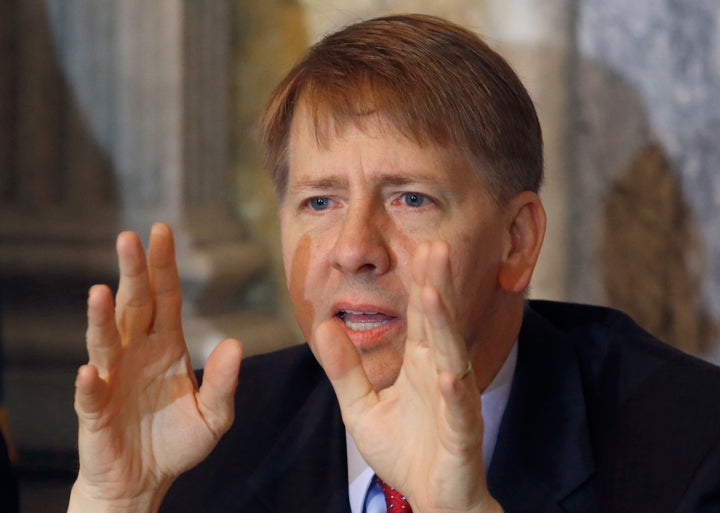 After the nation's biggest banks utterly burned down Americans' trust and faith by wrecking the economy in 2008, you'd imagine that Wells Fargo and other large institutions would be working overtime to earn it back. Maybe they are, but the bank's senior management also put perverse incentives in place that pushed employees to defraud customers.
Wells Fargo tellers earn about 3 percent in incentive pay for sales and customer service, while personal bankers make about 15 percent to 20 percent of their total earnings from these payments, the Los Angeles Times reported in 2013. They have daily quotas to fill, and are threatened with being fired if they don't meet them.
The intense pressure to meet sales goals doesn't just push traders and bankers who make millions of dollars a year to fudge the numbers or rip off clients, it also warps the judgment of even junior employees. This latest scandal is fraud at the lowest level ― perpetuated by poorly paid employees and felt by everyday consumers.
The scandal is also a reminder that profitability or customer losses are incomplete gauges of the damage financial fraud wreaks. A bank is in the businesses of holding not just your money, but also your sensitive, personal information.
Trust should be its most valuable currency.
But when a bank doesn't value trust, it's important to have a consumer protection agency that does. It's worth pointing out that after the LA Times called attention to Wells Fargo's high-pressure tactics in 2013, nothing much happened. It took the CFPB finally coming in to fix the problem.
Though the CFPB undoubtedly performed a public service in stopping this wrongdoing, its action will likely do little to slow down the growth of Wells Fargo. That's just one more counterpoint to the Republican claim that the CFPB is detrimental to the growth and health of the financial industry.
Ultimately, the bank won't feel much pain from this latest development. The fine is peanuts to an institution that makes billions of dollars. As of this writing, Wells Fargo stock price has hardly changed from when the news of its wrongdoing broke.
Related
Before You Go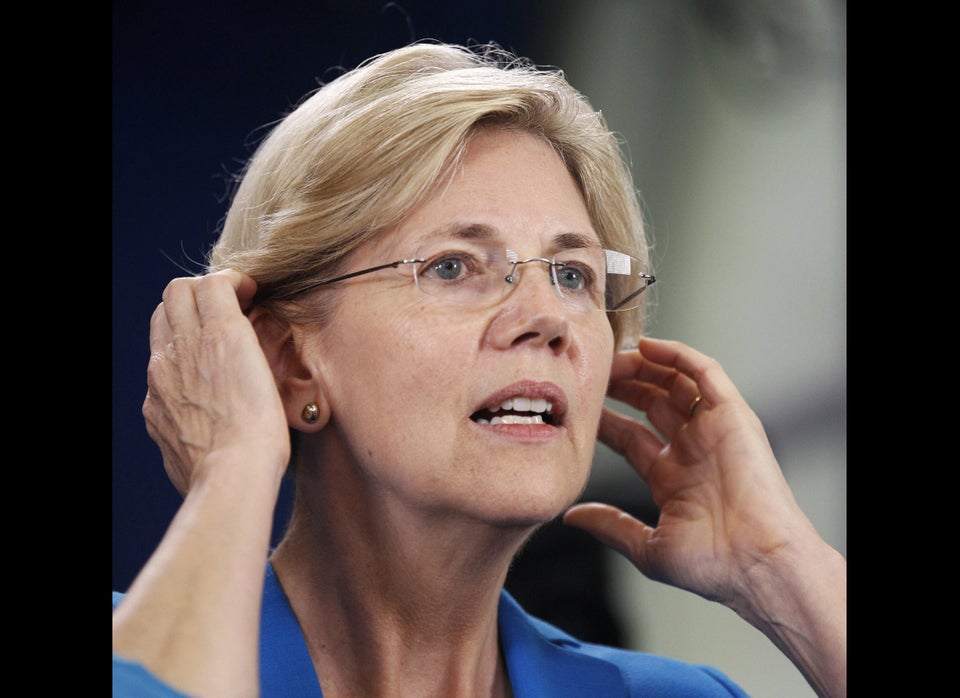 Elizabeth Warren
Popular in the Community