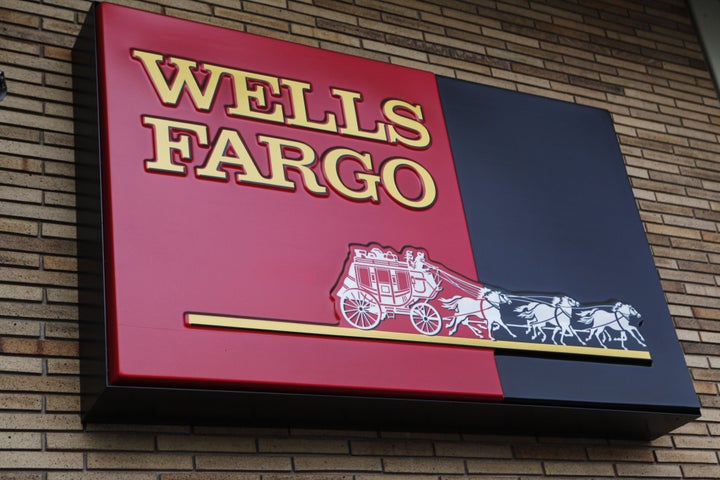 NEW YORK (AP, Eileen Aj Connelly) -- A federal judge in California ordered Wells Fargo & Co. to change what he called "unfair and deceptive business practices" that led customers into paying multiple overdraft fees, and to pay $203 million back to customers.
In a decision handed down late Tuesday, U.S. District Judge William Alsup accused Wells Fargo of "profiteering" by changing its policies to process checks, debit card transactions and bill payments from the highest dollar amount to the lowest, rather than in the order the transactions took place. That helped drain customer bank accounts faster and drive up overdraft fees, a policy Alsup referred to as "gouging and profiteering."
The ruling detailed the experiences of two Wells Fargo customers who used their debit cards for multiple small purchases, and were then charged hundreds in overdraft fees because the order the purchases were cleared by the bank depended on the amounts. The judge found the customers, who were part of a class action, were not properly informed of the bank's policies on processing payments and were unaware the bank would allow debit purchases to go through when their accounts were overdrawn.
"Internal bank memos and e-mails leave no doubt that, overdraft revenue being a big profit center, the bank's dominant, indeed sole, motive was to maximize the number of overdrafts," Alsup wrote. That policy would "squeeze as much as possible" from customers with overdrafts, in particular from the 4 percent of customers who paid what he called "a whopping 40 percent of its total overdraft and returned-item revenue."
The judge dismissed Wells Fargo's arguments that customers wanted and benefited from the policies, and detailed evidence he said showed efforts to obscure the practices in statements and other materials. Wells Fargo's online banking system, for example, would display pending purchases in chronological order, "leading customers to believe that the processing would take place in that order."
"The supposed net benefit of high-to-low resequencing is utterly speculative," he wrote. "Its bone-crushing multiplication of additional overdraft penalties, however, is categorically assured."
Alsup also criticized the bank for allowing overdraft purchases after accounts had been drained by offering a "shadow line of credit" that customers were unaware existed.
The decision noted that the Federal Reserve has outlawed some of the practices detailed in the case, most notably debit card overdrafts permitted without customers agreeing to accept overdraft protection.
Judge Alsup ordered Wells Fargo to stop posting transactions in high-to-low order by Nov. 30 and to reverse overdraft fees charged to customers from Nov. 15, 2004, to June 30, 2008, as a result of the policy. A study cited in the decision by a Wells Fargo witness put the restitution at "close to $203 million."
Wells Fargo spokeswoman Rochele Messick said the bank is "disappointed" with the ruling. "We don't believe the ruling is in line with the facts of this case and we plan to appeal," she said.
Messick noted that Wells Fargo changed its policies earlier this year, and customers can no longer incur more than four overdraft charges in one day.
Wells Fargo shares closed Wednesday trading down $1.47, or 5.3 percent, at $26.30, as the broader markets dropped sharply on economic concerns, with banks being particularly hard hit.
The case, heard in the U.S. District Court for Northern California, is Gutierrez vs. Wells Fargo.
Support HuffPost
The Stakes Have Never Been Higher
Related
Popular in the Community