Wells Fargo refused to publicly oppose President Donald Trump's decision to pull the U.S. out of the Paris climate agreement. The bank's executives are worried about taking strong political positions in the wake of a scandal over its creation of 2 million fake accounts and credit card applications in customers' name, according to internal emails obtained by HuffPost.
"We have taken the position thus far of not commenting on the Paris Accord or any other climate change-specific policies, consistent with the [Operating Committee's] desire for us to largely refrain from engagement on social issues for now," wrote Jennifer Dunn, the bank's spokeswoman in Washington, D.C., in an email to her team Friday morning.
Wells Fargo is taking such a cautious approach to social issues that it refused to take part in a May 10 open letter signed by 30 chief executives from rivals including Bank of America, Citigroup and JPMorgan Chase that urged Trump to stay in the Paris deal. "We were asked to sign on to a letter that went in the WSJ a couple weeks ago with many CEOs that was directed at the President and did not feel it would be appropriate given this overall approach and our current position with policy makers," Dunn wrote.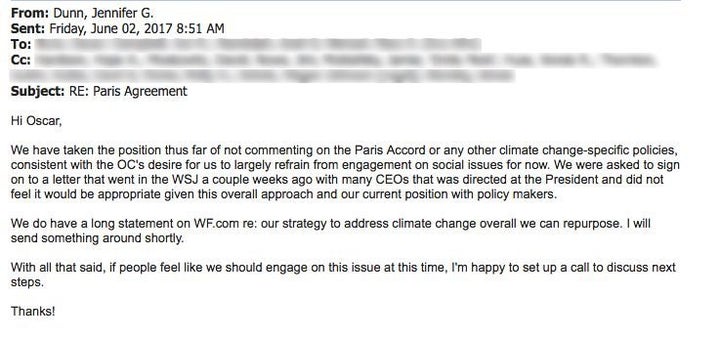 Wells Fargo's "current position with policy makers" is extremely tenuous because of the fake accounts scandal: The bank faces ongoing investigations from the Department of Justice, Securities and Exchange Commission, the Senate Banking Committee, and state attorneys general in California and Illinois. California, Massachusetts, Ohio, Chicago, and New York City have stopped doing bond deals with the bank in response to the fraud.
A HuffPost reporter was accidentally copied into the internal email chain by another Wells Fargo employee.
Multinational corporations had for months lobbied the White House to keep the U.S. in the Paris accord, which was signed by every country on Earth except for Syria and Nicaragua. A London-based Dow Jones reporter asked whether the bank planned to take a position now that the Trump administration has announced plans to end U.S. involvement in the pact.
"I suspect we will see more inquiries, such as the one below, so we will work with you on developing a statement for consideration," Oscar Suris, an executive vice president of corporate communications, wrote, forwarding the reporter's email to his team. "Feels to me that given our aggressive goals on greenhouse gas emission many in the environmental community will expect us to have a point of view ― if nothing else to reaffirm our goals."
Dunn replied: "We do have a long statement on WF.com re: our strategy to address climate change overall we can repurpose. I will send something around shortly."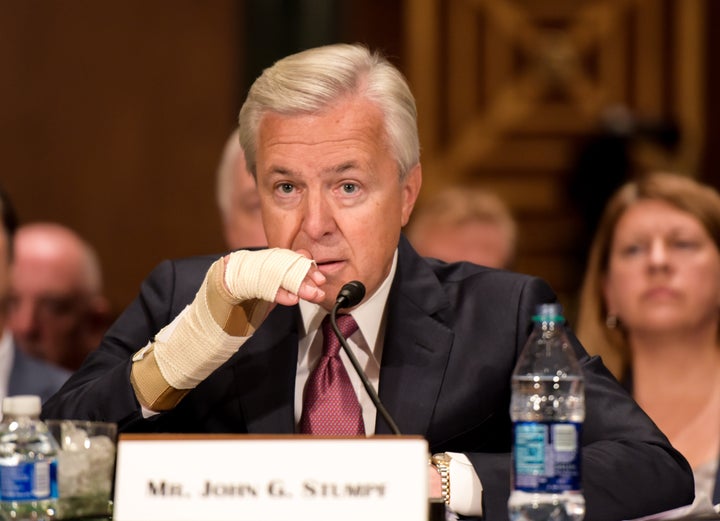 The bank then decided to "stick with that approach."
"Wells Fargo is strongly committed to mitigating the effects of climate change through our own operations, our investments in clean technology and our support for the renewable energy sector," Dunn said in a statement to HuffPost on Friday.
Wells Fargo's caution stems from the outrage from politicians and the public for its creation of millions of sham accounts. In September, regulators announced that over the past five years, Wells Fargo branch employees, pressured to meet brutally unrealistic sales goals, had opened 1.5 million sham checking accounts and applied for applied for 565,000 credit cards using customer names and money. Customers were charged unnecessary fees, saw their credit scores fall or were simply confused when debit and credit cards they never asked for showed up in the mail. The number of fake accounts has grown since the initial $185 million settlement with regulators was announced. (Plaintiffs' lawyers now believe that 3.5 million sham accounts were opened between 2002 and 2017.)
Clips of Sen. Elizabeth Warren (D-Mass.) ripping into Wells Fargo's now-former chairman and chief executive John Stumpf at a hearing in September went viral. "You haven't resigned, you haven't returned a single nickel of your personal earnings, you haven't fired a single senior executive," she said. "Instead, evidently, your definition of accountable is push the blame to low-level employees who don't have the money for a fancy PR firm to defend themselves. It's gutless leadership."
The brutal exchange put massive pressure on the bank to act more forcefully in response to the scandal. Stumpf later resigned.
Since Stump's resignation, Wells Fargo has tried to show a new commitment to customers and completed its internal investigation into the scandal. The fate of whistleblowers who tried alert bank executives to the wrongdoing were relegated to a footnote.
Support HuffPost
The Stakes Have Never Been Higher
Before You Go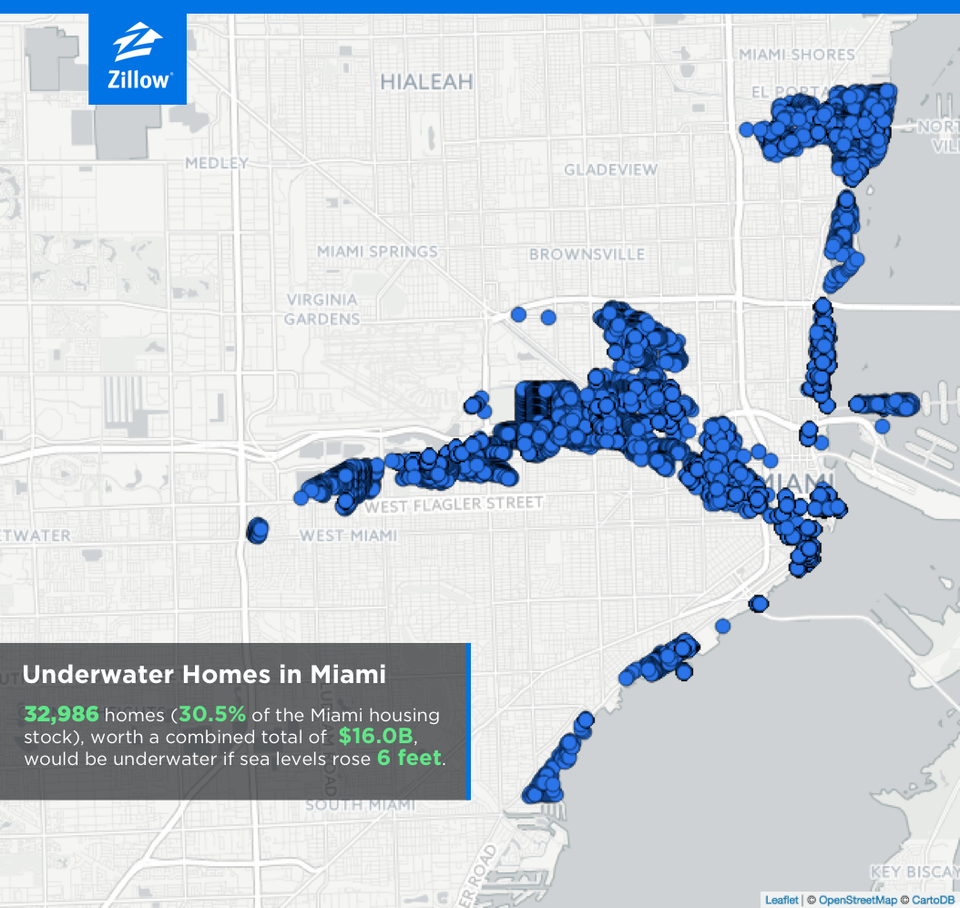 How Climate Change Could Affect The Housing Market
Popular in the Community